Dear Friends of Reading to Kids,

December is officially in motion, and Reading to Kids is busily preparing for the always exciting December 14th reading clubs!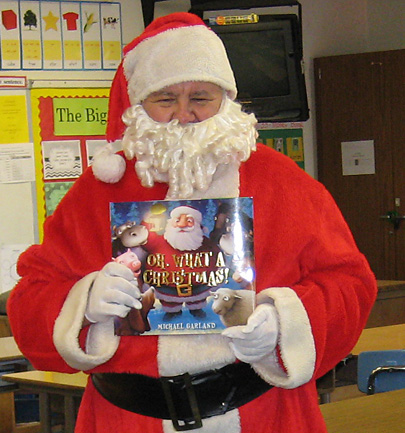 URGENT! 75 MORE READERS NEEDED IN 9 DAYS
FOR DEC. 14TH CLUBS!
Santa is coming, so we expect these reading clubs to be huge!
(If you have signed up and can't make it, please cancel to make room for another volunteer.)
Within the next eight days we need your help to recruit 75 more volunteers
to read aloud to an expected
700 plus kids
eager to hear a story and see Santa on
December 14th
!
Here are 5 easy things you can do right now to help!
If you haven't already, please visit our website now and sign up.


Share and join our December 14th Facebook Event to let your friends know the fun you'll be up to on the 14th!


Whether or not you can volunteer on the 14th, tweet, post, pin, and tumble to all your friends and followers that we need more volunteers. Here's a sample post you can use:



"Santa + reading to excited kids + holiday spirit = the best way to spend your Saturday morning! My favorite volunteer organization, Reading to Kids, is looking for more volunteers for their reading clubs on Saturday, Dec. 14th. The theme is "Family & The Spirit of Giving", and the kids are eager to see Santa when he visits the reading clubs that day.

Join me at ### Elementary School for a fun, heartwarming morning of reading to elementary school kids near downtown LA. To join me, sign up online today at www.readingtokids.org."


If you write your own post, please be sure to include the following two things:



- The reading clubs are Saturday morning, December 14th, near downtown LA




- Volunteers must sign up online by 3pm on Friday, Dec. 13th, at www.readingtokids.org


If you have people in mind who you think would really like to read with us, tag them in your post. It will alert them to the reading clubs and show up in their friends' news feeds.


Copy from our easy message template to encourage people you know to sign up to read with us!


Print out this flyer and post it somewhere others will see it. Make it a personal and fun social event by including the school at which you'll be reading or encouraging them to read at your favorite of our eight partner schools!
Set up a group to volunteer with us
E-mail us at
info@readingtokids.org
and we'll get your group added into our
volunteer group list
!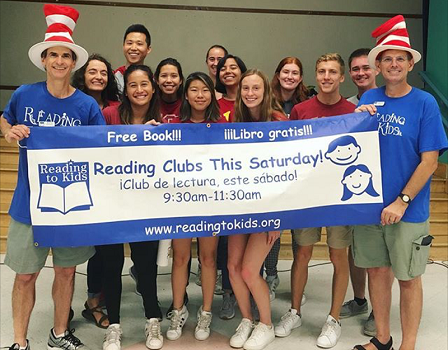 USC Stamps Scholars at Esperanza!
_______________________________________________
OPERATIONS COMMITTEE MEETING
NEXT THURSDAY, DECEMBER 12TH
Want to help us run our reading clubs each month?
Next Thursday, Dec. 12, join the Operations Committee for their Quarterly meeting from 7 pm - 8:15 pm in the Reading to Kids offices (address in our signature below). We are always looking for more Site Coordinators, so please join us or call in to (310) 853-1508!

For details on this or any of our events, check out our handy calendar on our website!
_______________________________________________
JANUARY BOOKS
CRAFTS & READING GUIDE MEETING
SUNDAY, DEC. 15TH AT 10AM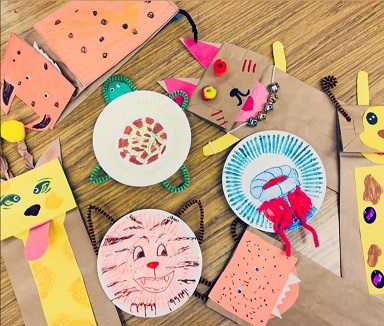 Are you crafty? Help us create the activity and craft guides for the January books - join us Sunday, Dec. 15th at 10:00am for our next Curriculum Committee Meeting at the Reading to Kids office. Our address is in our signature below.
Click here for our Facebook event or click here for the Evite!
_______________________________________________
2019 ANNUAL FUND DRIVE UPDATE:
MORE THAN HALF WAY TO OUR GOALS!

After Black Friday, Small Business Saturday, Cyber Monday, & the many who donated to us on #GivingTuesday, we more than half way to our 2019 Annual Fund Drive goals! To date we have raised $31,672 donated from 345 donors!
All who have donated can see their names listed on our 2019 Annual Fund Drive page. Donate and we can add your name there, too!
Our Annual Fund Drive lasts until December 31st, and our goal this year is to raise $60,000 from 600 donors. Please help us meet that goal by spreading the word to your friends and co-workers!
How Can You Help?
1) Make a pledge to donate by check or donate online today by visiting our 2019 Annual Fund Drive. Contributions of any amount are greatly appreciated!
2) Show your support by asking friends and family to contribute! Visit our 2019 Annual Fund Drive page and look under the "Help us Fundraise!" header for resources, including information on creating your own personalized fundraising page on Facebook, our handy donor sheet for raising money with your friends and co-workers, tips for fundraising, and so much more.
Once they know about Reading to Kids, many of your friends and family will want to donate - we just need you to ask!
Also, if your workplace matches donations to nonprofits, please share with them your donation, and ask them to consider matching it. In this way you double your donation and share with others your enthusiasm for Reading to Kids!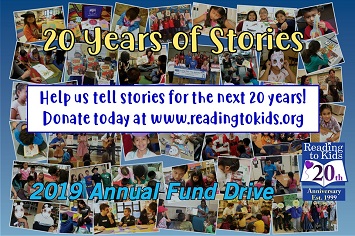 _______________________________________________
TWO MORE RUNNERS NEEDED
FOR MARATHON OR 5 K!
Do you know any runners? Are you a runner? Please forward this email to them and ask them to join Team Reading to Kids in the 2020 Los Angeles Marathon on Sunday, March 8th!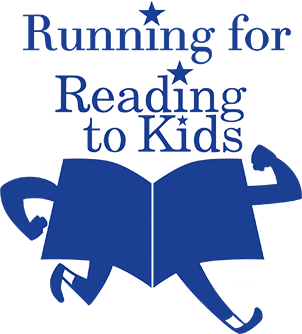 We're looking for two more marathon runners to join us in one of the best marathons in the country.
If a marathon is too daunting, you can join us in the Big 5K (that's just 3.1 miles) near Dodger Stadium the day before the marathon on Saturday, March 7, 2020.
You can share this Facebook group with any of your runner friends to encourage them to join our team!
If you or a runner you know is interested in becoming one of our fundraising runners or creating a fundraising team, please email Chris Martin at marathon@readingtokids.org!
IMPORTANT NOTE: To register to run on behalf of Reading to Kids, you MUST receive from us a special web address to use when registering on the Los Angeles Marathon website.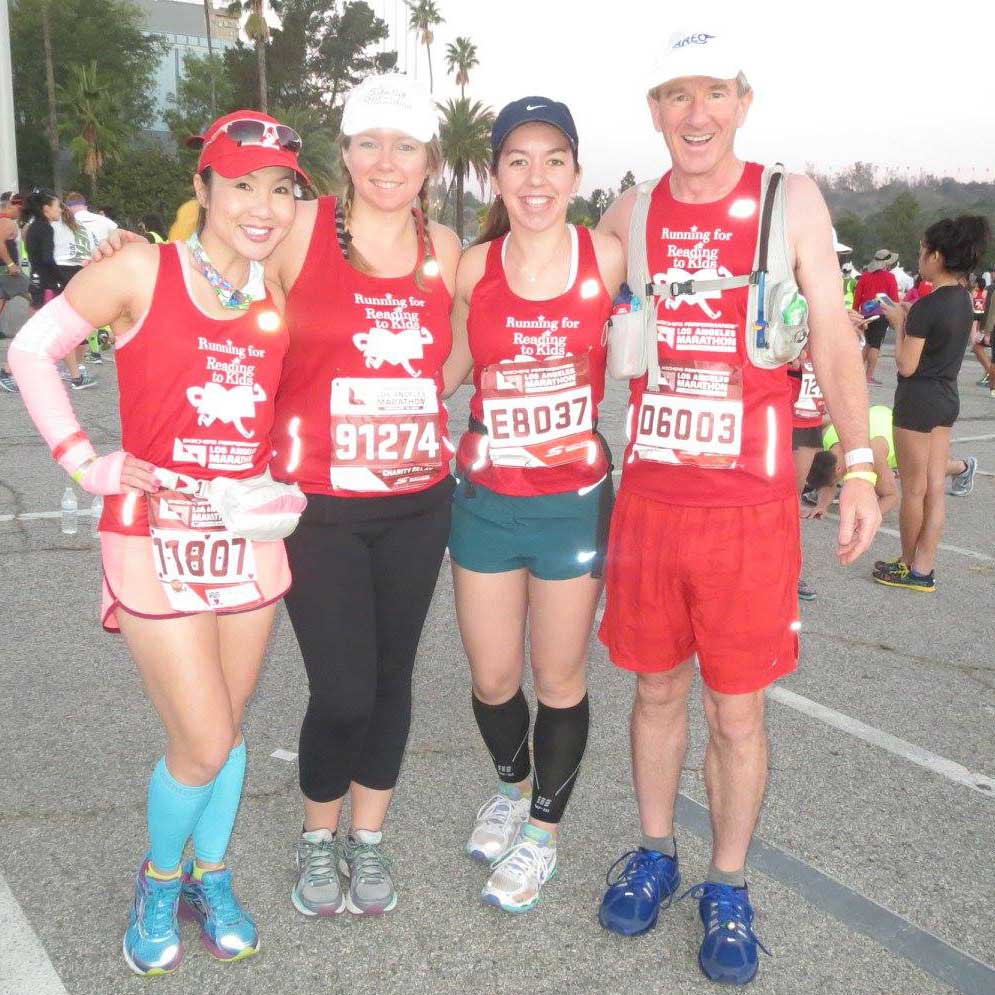 _______________________________________________