Next Friday, October 2nd, join Reading to Kids for Virtual Legendary Bingo on Zoom!
Click their link above to see a video on their website of how it works. Just like our past bingo events at Hamburger Mary's, virtual drag queen bingo is "R" rated and seats are limited!
Tickets to play four games of virtual bingo are just $25, with only 60 tickets available - so click this link to buy your ticket today!

We'll also have auction items to bid on, and all proceeds benefit Reading to Kids. To help recruit players, please also visit our Oct. 2nd Bingo event on Facebook and invite your friends!
HELP FIND MORE BINGO PRIZES !
You can also
help us gather more prizes
for the bingo winners! Since this is virtual bingo we are looking for
items we can mail or send via email, such as $25 or $50 gift cards.
To help you get started, here is
information about Reading to Kids
you can share with potential donors (such as where you work or shop), as well as a
donation form
for them to download and fill out.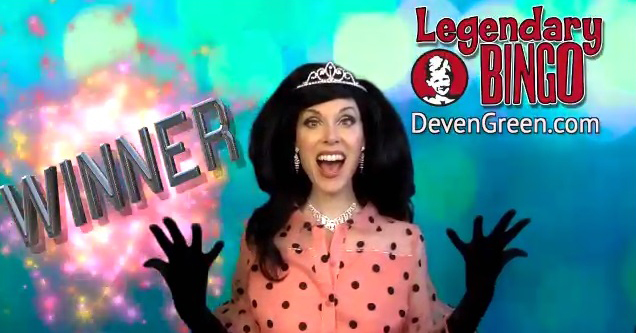 _______________________________________________
PROGRAM COORDINATOR TALETHE
IS IN THE NEWS!
Last week Reading to Kids Program Coordinator Talethe Jackson was featured in a delightful article at Voyage LA!
Click this link to read Meet Talethe Jackson of Reading to Kids and learn all about her!
We have also posted a link to the article on our website, where you can see other past articles and interviews.
_______________________________________________
EIGHT NEW VOLUNTEER
READ-ALOUD VIDEOS!
Some of our aspiring volunteers have been very busy creating read-aloud videos for the kids at our partner schools!
To start, Annie Hoashi has created another set of chapter book read-aloud videos, this time for The Twits by Roald Dahl.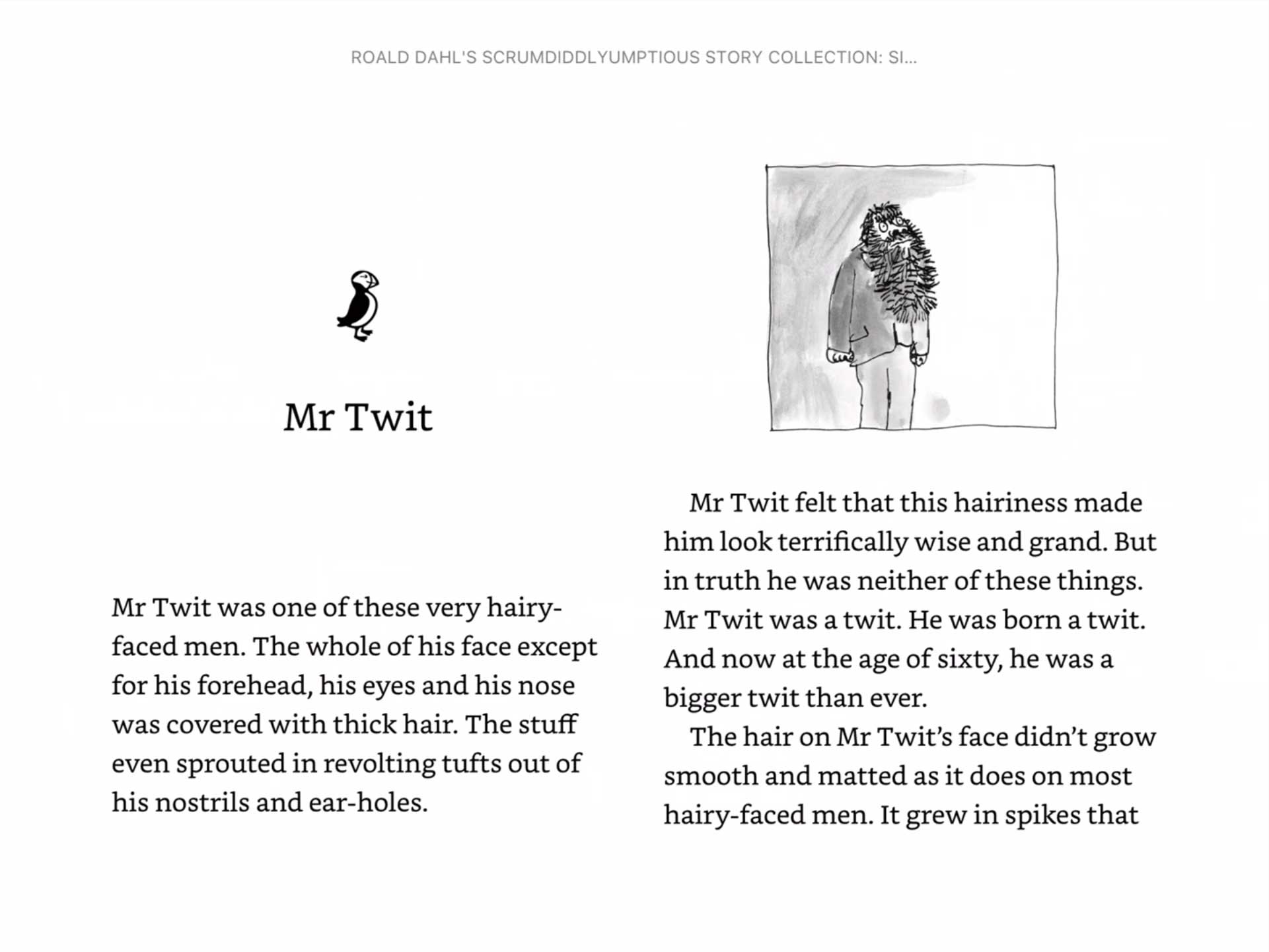 Click on the image above to hear her read aloud Part One, or click on this link to her playlist with her reading aloud the entire book!
Members of USC Medical, Education Missions & Outreach (MEMO) together read aloud Matilda, and you can click the image below to hear them read aloud the first 40 pages!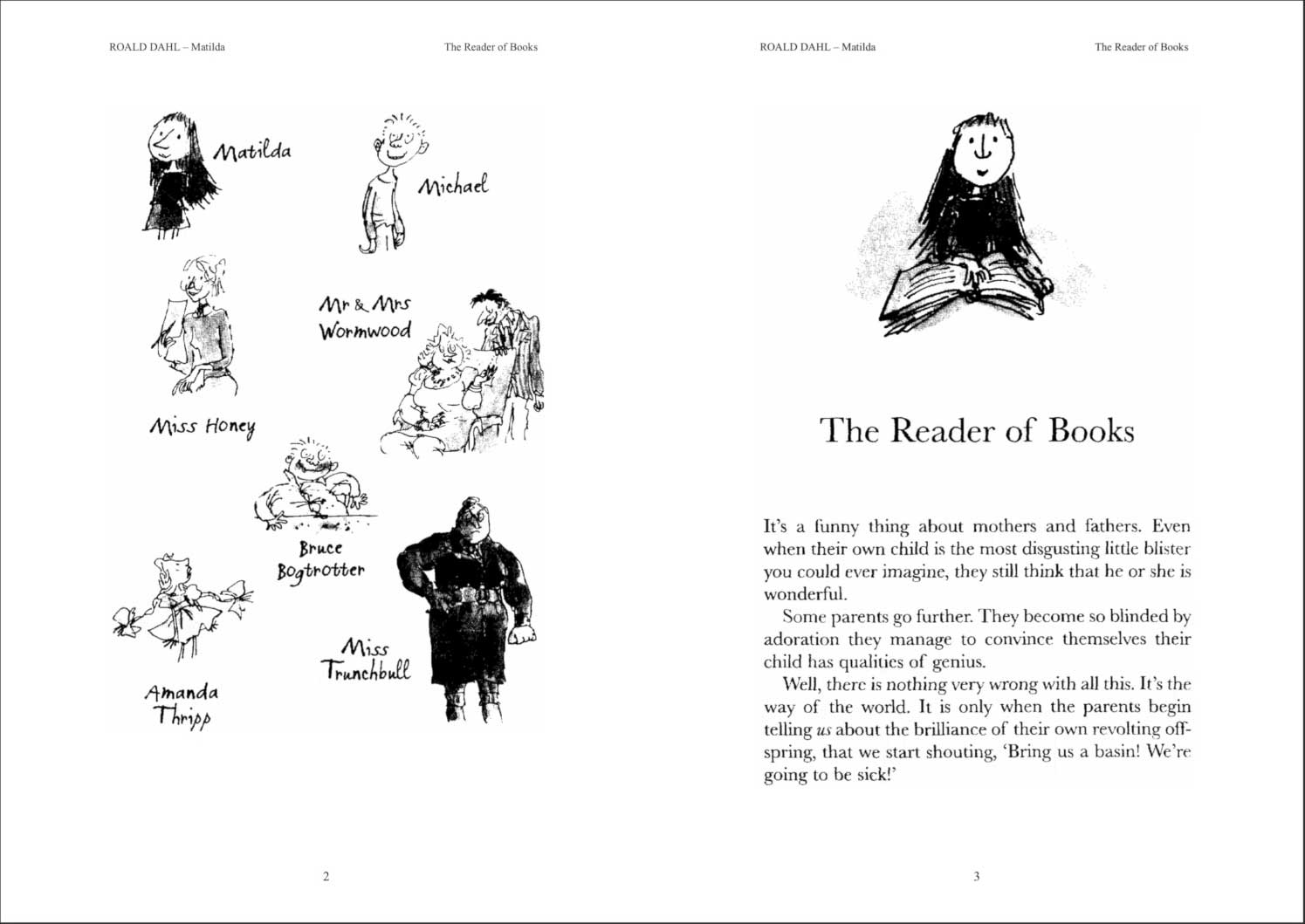 Two members of USC Beta Alpha Psi created their own read-aloud videos that each end with a craft!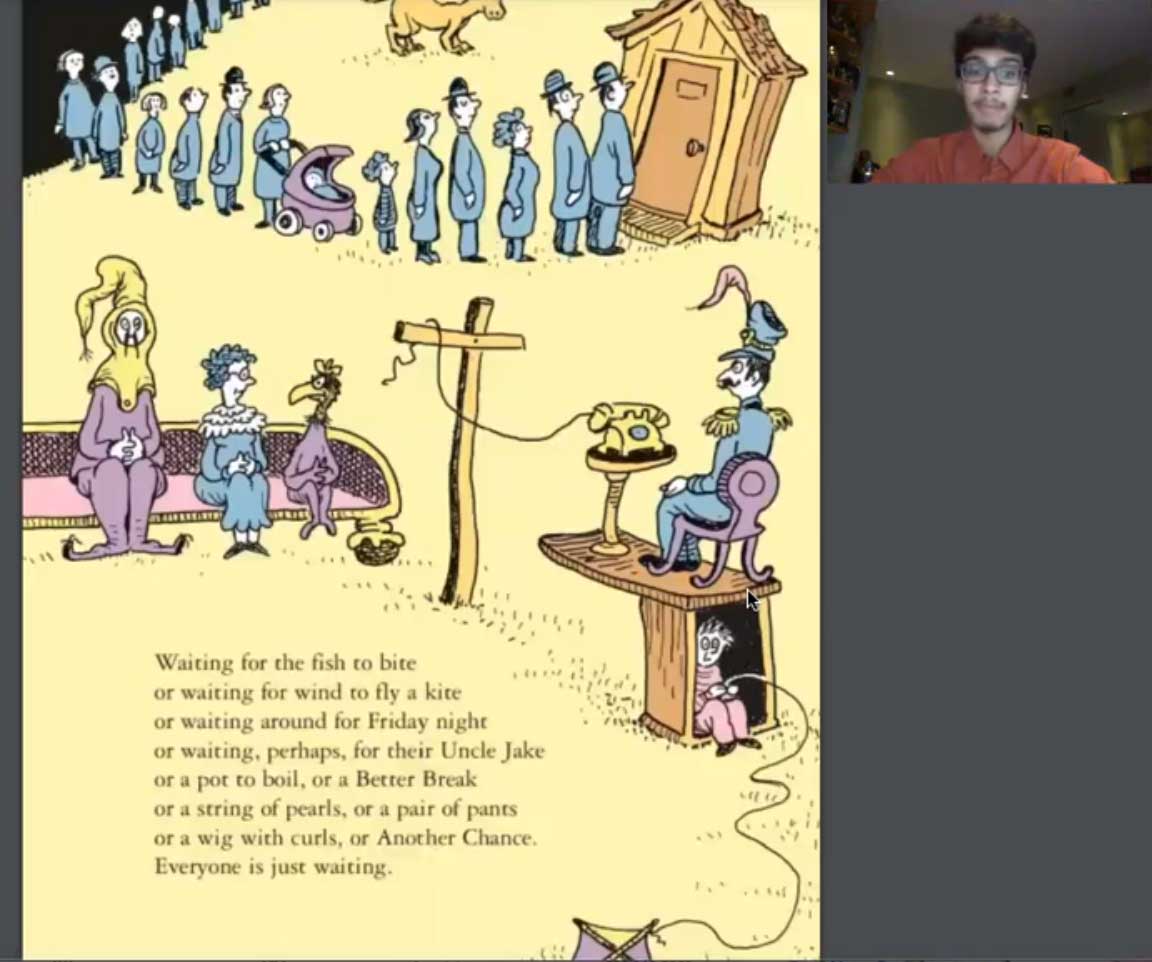 Click on the image above to watch Sriram Potluri read aloud Oh, the Place You'll Go!, and he ends his video with a paper airplane craft.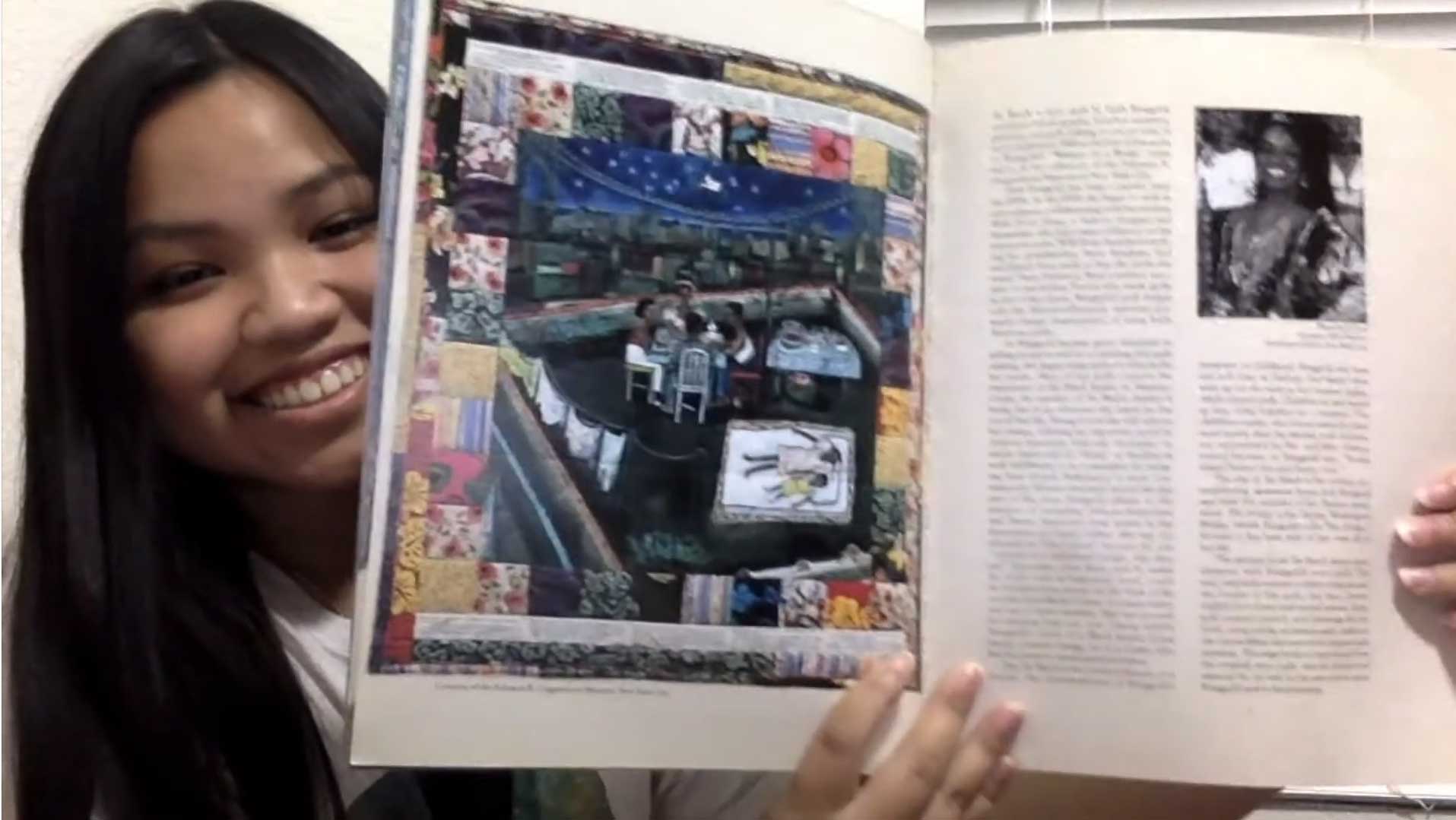 If you click on the image above you'll see Faustine Nathaniel read aloud Tar Beach by Faith Ringgold, and Faustine finishes her video with a duct-tape wallet craft!
Four other volunteers created chapter book read-aloud videos of the first 40 or so pages of favorite books for the older kids at our schools.
Each video ends with a craft the kids can create at home, and on our videos page for the kids we also provide links for the kids to finish hearing those books read aloud!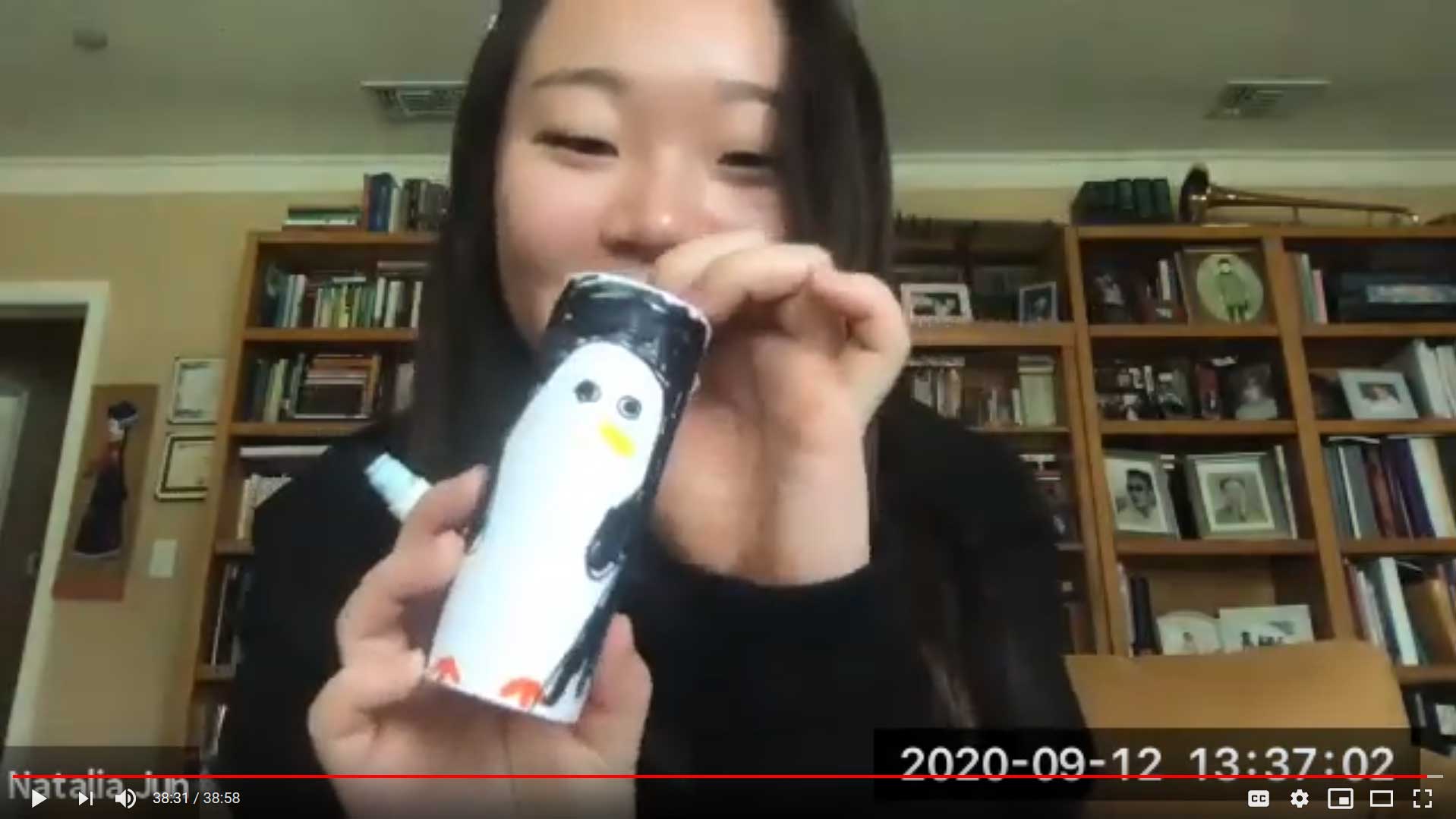 Click on the image above to watch Natalia Jun and her dog Spartacus read aloud Mr. Popper's Penguins and finish with a penguin craft.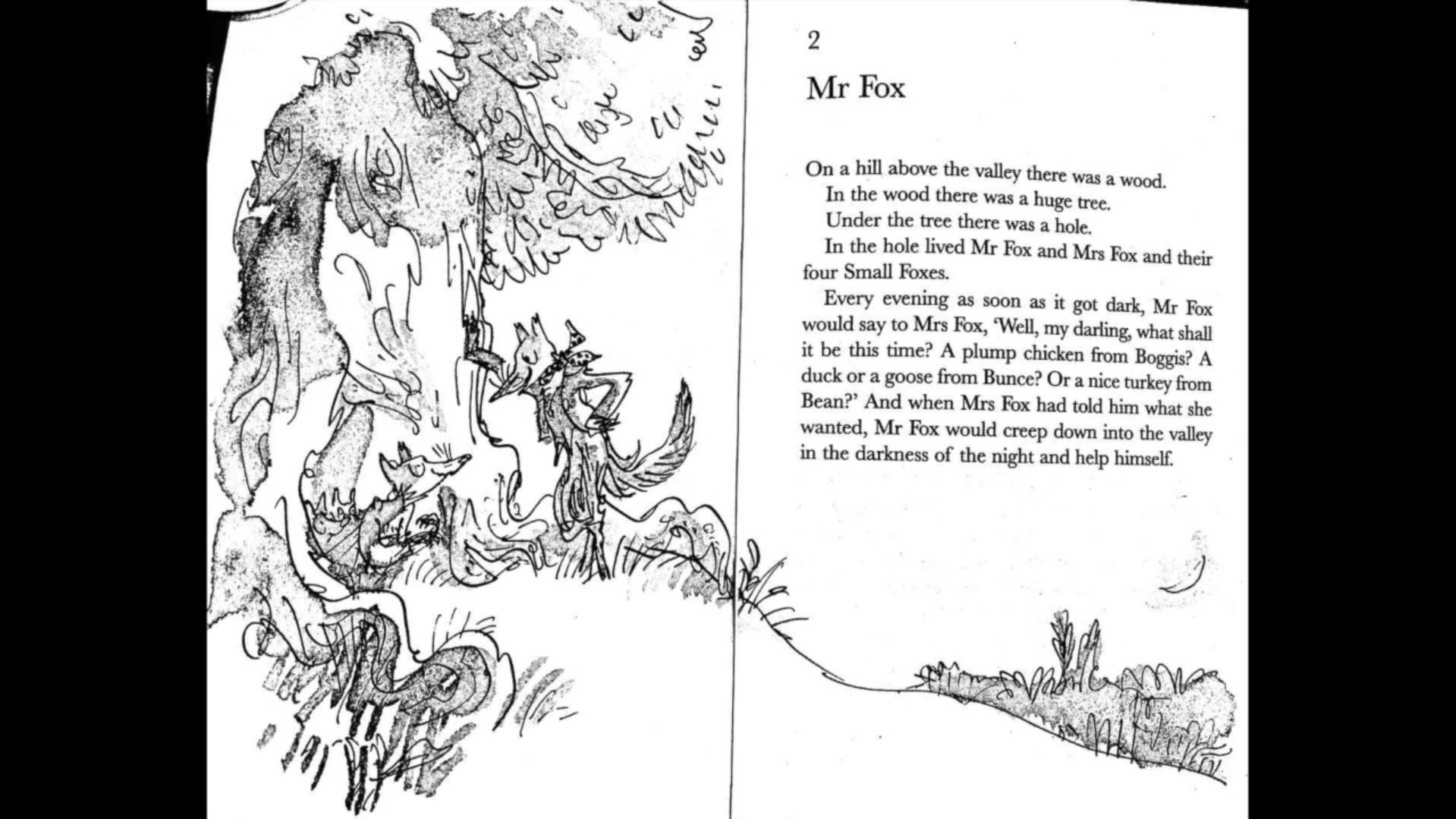 Clicking on the above image will show you Helen Qiu reading aloud chapters 1-10 of Fantastic Mr. Fox, then explaining a tunnel drawing craft.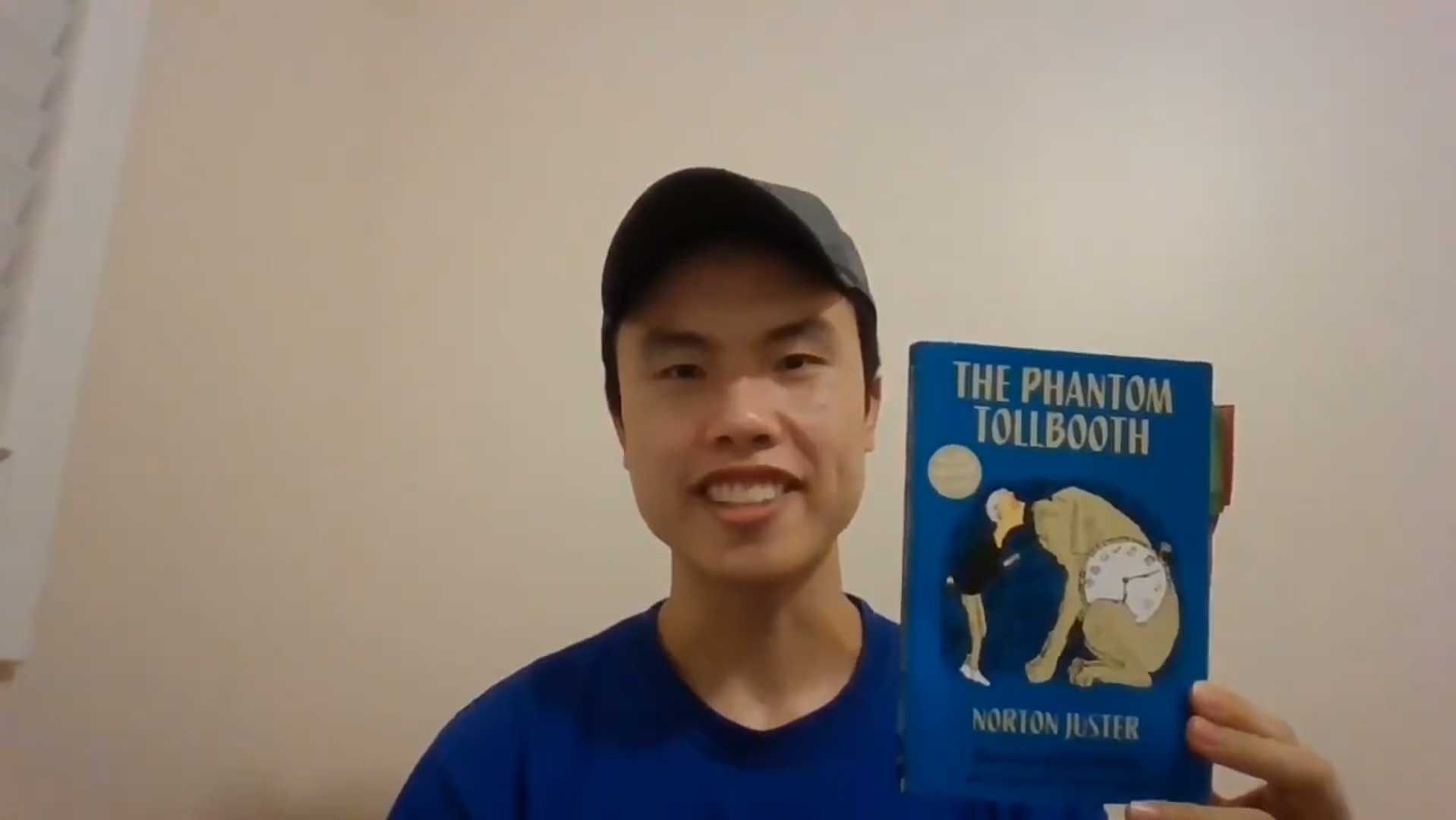 If you click on the image above you can watch Timothy Lau read aloud from The Phantom Tollbooth. His video ends with a detailed crossword puzzle craft.
Finally, Yuhang Wen created her own read-aloud video of The Little Prince. Click the image below to see it and her paper crane craft she explains at the end.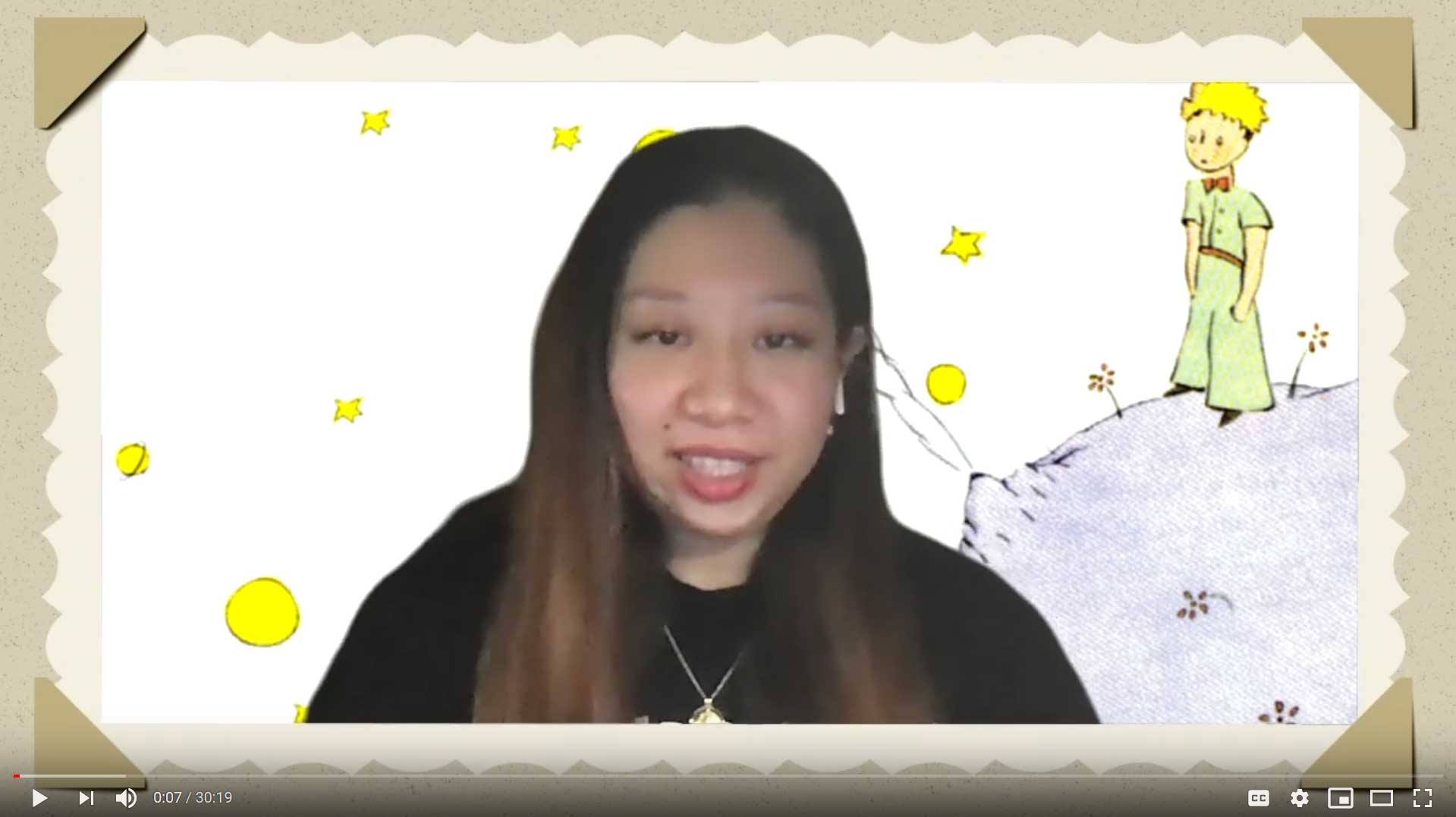 _______________________________________________
OCTOBER 10TH READING CLUBS
NEARLY CONFIRMED
We are starting to receive confirmations from teachers as Zoom hosts for next month's virtual reading clubs on October 10th.
In about a week when we confirm enough teacher hosts, we will then open up our RSVP system for those "Halloween, Magic, & Monsters" reading clubs!
So, please keep checking www.readingtokids.org to see if you can submit an RSVP!
OPERATIONS VOLUNTEERS NEEDED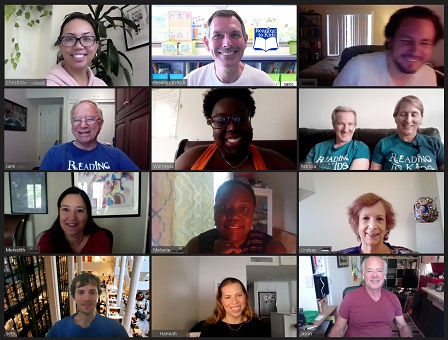 For our virtual reading clubs we need experienced volunteers to
help train volunteers to use Zoom or be a second or third virtual Site Coordinator
in our Zoom reading clubs for any of our schools.
Being a Site Coordinator guarantees you a (non-reading) spot at our next reading clubs, so please e-mail us at
info@readingtokids.org
if you can help us create wonderful reading clubs!
_______________________________________________
6 MORE RUNNERS NEEDED FOR THE
2021 LA MARATHON, 1/2 MARATHON, OR 5 K!
Do you know any runners? Are you a runner? Please forward this email to them and ask them to join Team Reading to Kids in the 2021 Los Angeles Marathon on Sunday, March 21st!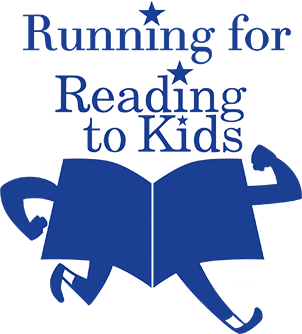 We're looking for two more marathon runners and four Charity Challenge runners (the last 13 miles of the course) to join us in one of the best marathons in the country.
If either of those distances is too daunting, you can join us in the LA Big 5K (that's just 3.1 miles) near Dodger Stadium the day before the marathon on Saturday, March 20, 2021.
You can share this Facebook group with any of your runner friends to encourage them to join our team!
If you or a runner you know is interested in becoming one of our fundraising runners or creating a fundraising team, please email Chris Martin at marathon@readingtokids.org!
IMPORTANT NOTE: To register to run on behalf of Reading to Kids, you MUST receive from us a special web address to use when registering on the Los Angeles Marathon website.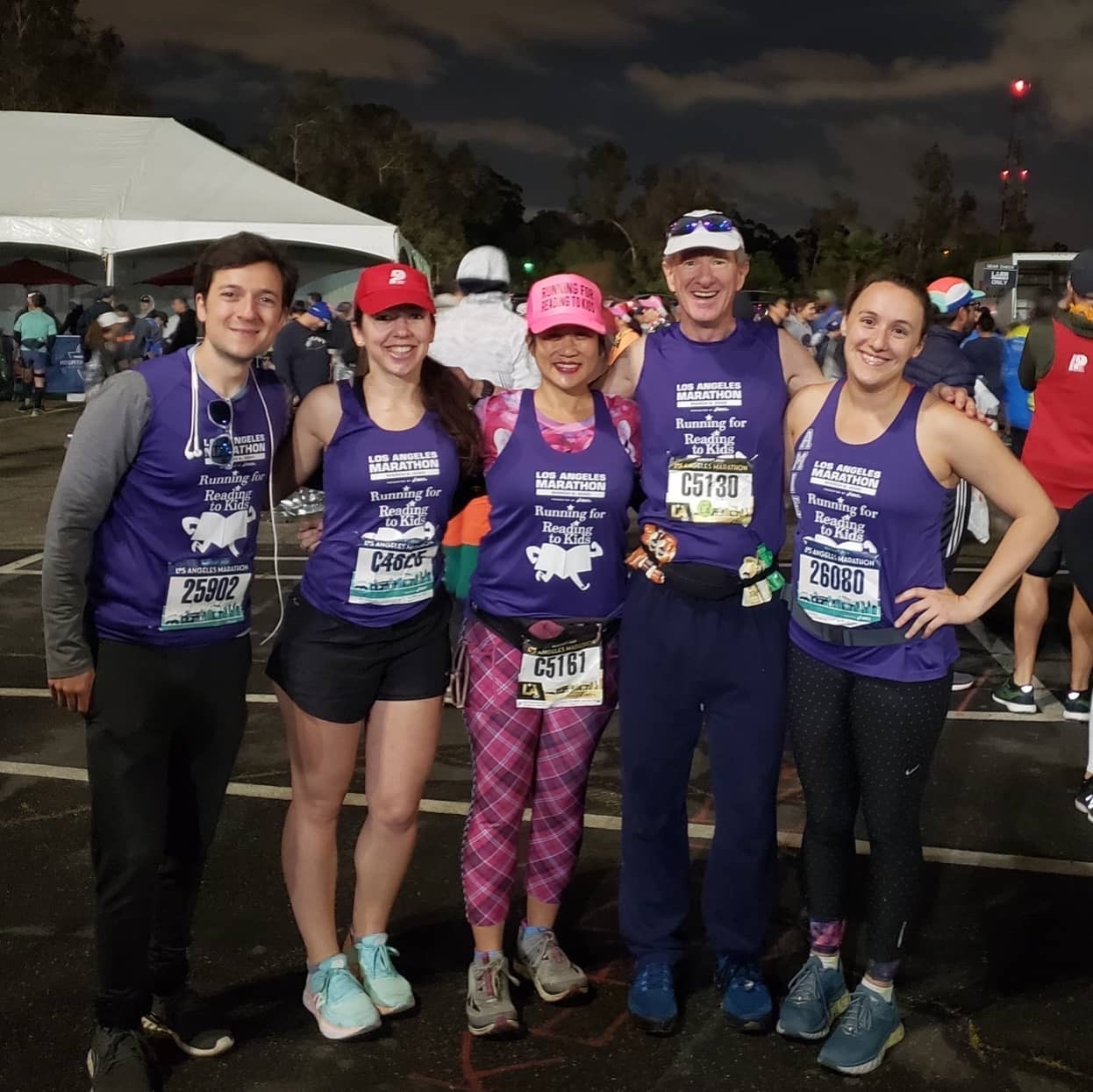 _______________________________________________