Welcome to the '20s! We hope your new year is off to a great start and that we'll see you at our January 11th Mysteries & New Adventures reading clubs.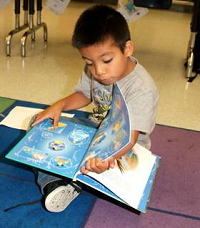 We still need 31 more volunteers to join the expedition, so sign up today. Then, help spread the word by also replying to our January 11th Facebook Event that you are going.
Volunteering with friends on January 11th is a great way to celebrate the new decade!
(If you have signed up for the January reading clubs and you are not able to make the voyage, please cancel so that another traveler may hop on board.)
HELPER ROLES FOR JAN. 11TH
If you have read with us a few times recently, please e-mail us at info@readingtokids.org if you can volunteer for any of the following roles:
- GLC at Esperanza, Gratts, Politi, or White
- Training Coordinator at any school (except Los Angeles or MacArthur Park)
- Check-in Helper at Alta Loma, Esperanza, Gratts, Politi, or White
- Food Runner at Alta Loma
- Bagel Runner (picking up from a shop in Santa Monica Friday, 1/10 at 2:20pm)
- Site Coordinator at any school!