Probably next week when we confirm enough teacher hosts, we will then open our RSVP system for those "Seasons & the Natural World" reading clubs!
So, please keep checking www.readingtokids.org to see if you can submit an RSVP!
OPERATIONS VOLUNTEERS NEEDED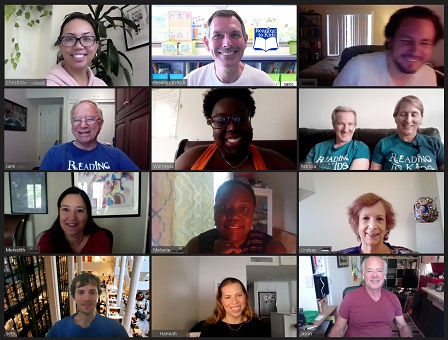 For our virtual reading clubs we need experienced volunteers to
help train volunteers to use Zoom or be a second or third virtual Site Coordinator
in our Zoom reading clubs for any of our schools.
Being a Site Coordinator guarantees you a (non-reading) spot at our next reading clubs, so please e-mail us at
info@readingtokids.org
if you can help us create wonderful reading clubs!
_______________________________________________
BE ONE OF OUR 1ST 100 DONORS
IN OUR 2020 ANNUAL FUND DRIVE!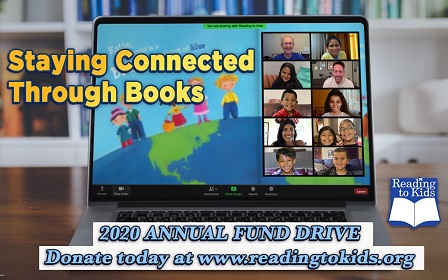 Our 2020 Annual Fund Drive is off and running with $8,018 donated from 91 donors!
Those who have donated can see their names listed on our 2020 Annual Fund Drive page. Donate today to join them as one of our first 100 donors!
Our Annual Fund Drive lasts until December 31st, and our ambitious goal this year is to raise $60,000 from 600 donors. Please help us meet that goal by spreading the word to your friends and co-workers!
How Can You Help?
1) Make a pledge to donate by check or donate online today by visiting our 2020 Annual Fund Drive. Contributions of any amount are greatly appreciated!
2) Show your support by asking friends and family to contribute! Visit our 2020 Annual Fund Drive page and look under the "Help us Fundraise!" header for resources, including information on creating your own personalized fundraising page on Facebook, our handy donor sheet for raising money with your friends and co-workers, tips for fundraising, and so much more.
Once they know about Reading to Kids, many of your friends and family will want to donate - we just need you to ask!
Also, if your workplace matches donations to nonprofits, please share with them your donation, and ask them to consider matching it. In this way you double your donation and share with others your enthusiasm for Reading to Kids!

_______________________________________________
LOOKING AHEAD TO
DECEMBER READING CLUBS:
ZOOM SANTA & HELPERS NEEDED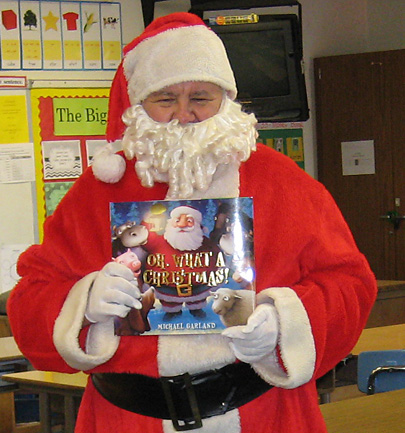 It may seem a bit early for Santa, but we have begun planning early this year for how we can bring Santa to the December 12th reading clubs!
At least once in your life you should experience being Santa or one of his helpers - and here is a unique opportunity!
Since we generally have 36 teacher hosts each month, we need four people willing to be Santa, Mrs. Claus, or an assisting elf for our reading clubs on December 12th.
We've had Santas of all shapes, sizes, and gender.
This year we'll need Santa to provide his or her own Santa beard and wig, hat, and Santa jacket to wear while on Zoom
.
Santa outfits good enough for Zoom are not too expensive at
Party City
or
Amazon
.
There's nothing better than seeing the students' excitement when Santa visits our reading clubs! If you can be a Zoom Santa, Mrs. Claus, or an assisting elf on December 12th, please email us at info@readingtokids.org. You won't be able to read that day, but you'll see dozens of smiling faces!
_______________________________________________
3 MORE RUNNERS NEEDED FOR THE
2021 LA MARATHON OR 5K!
Do you know any runners? Are you a runner? Please forward this email to them and ask them to join Team Reading to Kids in the 2021 Los Angeles Marathon on Sunday, March 21st!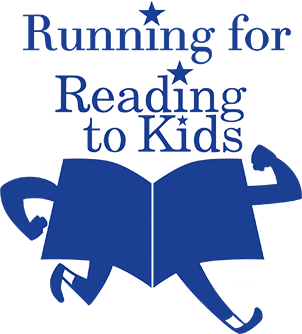 We're looking for three more marathon runners to join us in one of the best marathons in the country.
If a marathon is too daunting, you can join us in the LA Big 5K (that's just 3.1 miles) near Dodger Stadium the day before the marathon on Saturday, March 20, 2021.
You can share this Facebook group with any of your runner friends to encourage them to join our team!
If you or a runner you know is interested in becoming one of our fundraising runners or creating a fundraising team, please email Chris Martin at marathon@readingtokids.org!
IMPORTANT NOTE: To register to run on behalf of Reading to Kids, you MUST receive from us a special web address to use when registering on the Los Angeles Marathon website.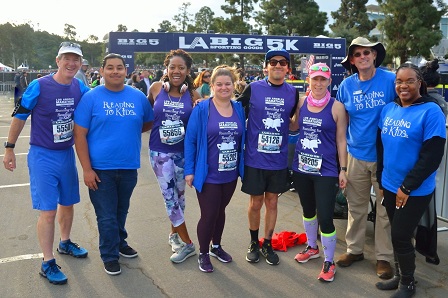 _______________________________________________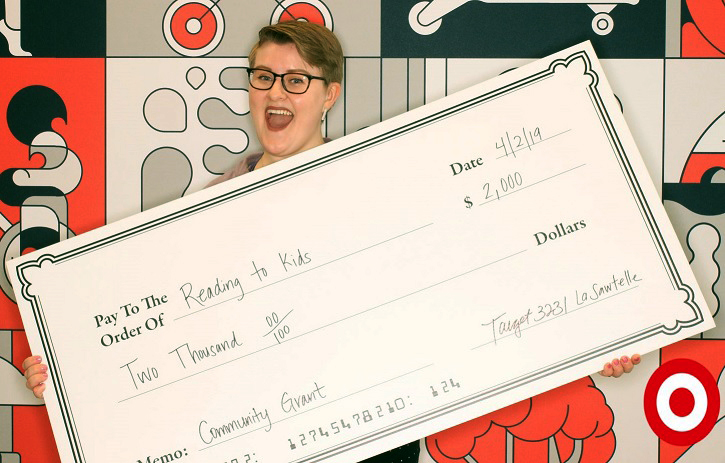 Did you know Reading to Kids receives about half of our funding from corporation and foundation grants? For example, over the last five years alone six of our volunteers helped us receive $140,000 in grants from their employers!
Please check to see if your employer offers grants that Reading to Kids can apply to and let us know! You may help us buy thousands of books for kids!
_______________________________________________

Speaking of grants, we are delighted to thank The Ahmanson Foundation for their $15,000 grant they awarded us!
This in the ninth grant they have awarded us since 2004, helping us to remain a reliable and inspiring presence to the kids who attend our partner schools. We appreciate the opportunity to work with The Ahmanson Foundation towards our shared goals of improving the lives of children in Los Angeles!