Our August 10th "Arts & Entertainment" reading clubs are this Saturday! We have movie-related prizes for every kid, and even a refurbished computer or tablet to give to one lucky kid at each school!
We may have a few open spots available, so please continue to sign up or keep checking back.
If you are signed up but know you can't join us, cancel your RSVP here before 3:00 p.m. tomorrow so someone else can read!
These smaller summer reading clubs are the perfect time for
those who have volunteered with us a few times recently
to step into and learn any of our important Operations roles - all training very pleasantly provided!
Please e-mail us at info@readingtokids.org if you can volunteer for any of the following roles:
GLC where needed at any school
Training Coordinator at Alta Loma, Gratts, or Magnolia
Check-in Helper at Gratts, Los Angeles, or Politi
Food Runner at Alta Loma
Bagel Runner
(picking up from a shop in Marina del Rey tomorrow at 4:25pm or in Santa Monica tomorrow at 2:20pm)
Help! Site Coordinator at any school
(August is a great month to learn this role!)
If your school is full and you are an experienced volunteer with us, let us know if you can fill any of the above roles and we'll happily add in your RSVP.
_______________________________________________
BE A READING TO KIDS AMBASSADOR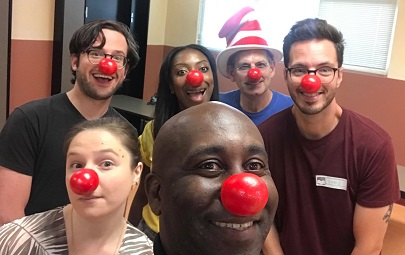 With the 2019-20 school year beginning August 20th, we will have many opportunities for you to help us promote Reading to Kids at our partner schools as a Reading to Kids Ambassador.
There are three different ways you can help: Kindergarten Orientations, Teacher Breakfast Deliveries, and Back-to-School-Nights.
We'll supply everything you need, including what to say at the Kindergarten Orientations. Although it's great if you can speak Spanish (even a little), all of our parent materials are bilingual, and there's always someone who can translate for you at the school.
These events set the course for the rest of the year and are a wonderful way to interact with the kids, parents, and teachers.
If you are interested in being an Ambassador, please e-mail us at info@readingtokids.org or call (310) 479-7455.
_______________________________________________
MARKETING COMMITTEE MEETING / CALL
THIS UPCOMING WEDNESDAY AT 7PM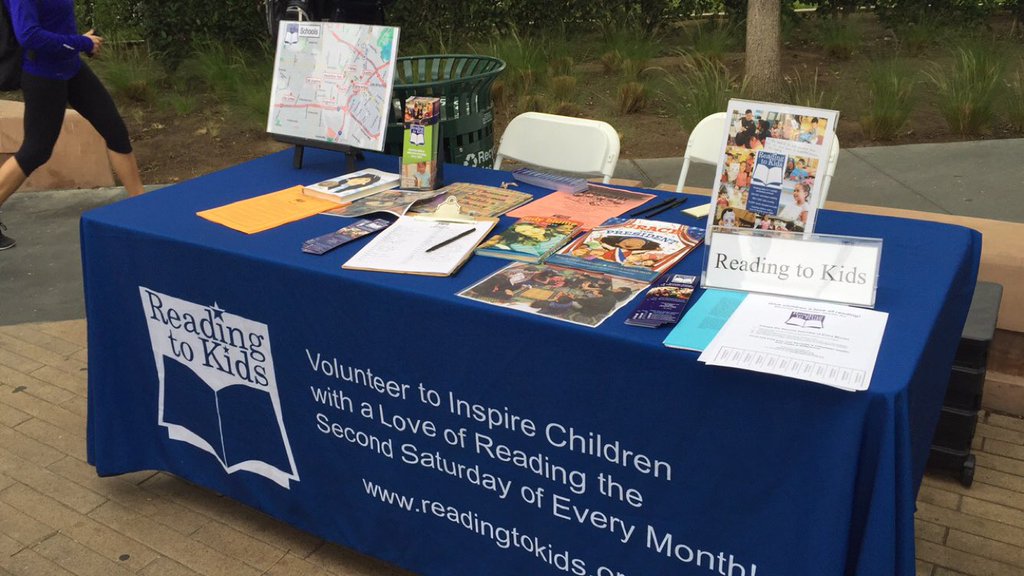 Join us this upcoming Wednesday, August 14th at 7pm for our Marketing Committee meeting! If you can't join us in person, the call-in number is (310) 853-1508, and we can use your help planning outreach strategies and our Annual Fund Drive!
Click here for our Facebook event or click here for the Evite!
_______________________________________________
Looking for a new way to get involved with Reading to Kids? Want to add volunteer office help to your resume? This week and next week we need one or two volunteers to help us in the office on weekdays.

There are tons of things that need to be done in the office for every reading club, as well as general office work. If you or someone you trust is interested and available during weekdays this week or next week, please email us at info@readingtokids.org or call the office at (310) 479-7455.
_______________________________________________
Thanks, and we hope to see you this Saturday!