Dear Friends of Reading to Kids,
All of our volunteer spots are currently full for our August 10th reading clubs, though you can check here to see if any new spots opened up.
OPERATIONS VOLUNTEERS NEEDED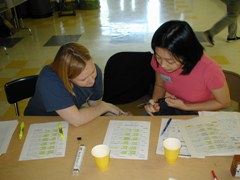 Even if your school is full, we are particularly in need of volunteers to be
Site Coordinators
,
Grade Level Coordinators
,
Check-in Helpers
, and
New and Returning Volunteer Trainers
.
These smaller summer reading clubs are the best times to step into any of these important roles - all training pleasantly provided!
If you have volunteered with us before and would like to step into any of these rewarding roles, please e-mail
info@readingtokids.org
.
If you signed up for the reading clubs but can't join us, please cancel your RSVP so that another volunteer can take your place!
_______________________________________________
CALLING CRAFTY PEOPLE!
AUGUST BOOKS CRAFTS & CURRICULUM MEETING
THIS SUNDAY, JULY 28TH AT 10AM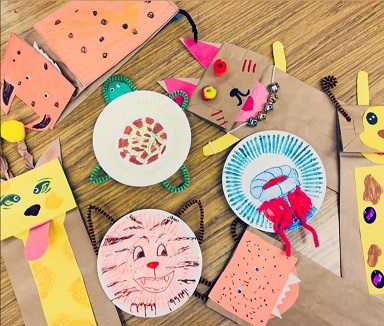 Are you crafty? Help us create the activity and craft guides for the August books - join us this Sunday, July 28th at 10:00am for our next Curriculum Committee Meeting at the Reading to Kids office. Our address is in our signature below.
Click here for our Facebook event or click here for the Evite!
_______________________________________________
BE A READING TO KIDS AMBASSADOR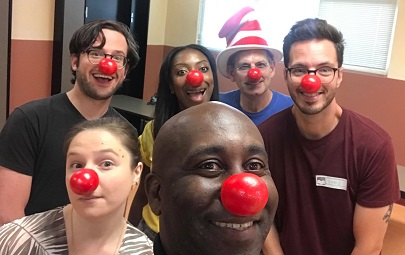 With the 2019-20 school year beginning August 20th, we will have many opportunities for you to help us promote Reading to Kids at our partner schools as a Reading to Kids Ambassador.
There are three different ways you can help: Kindergarten Orientations, Teacher Breakfast Deliveries, and Back-to-School-Nights.
We'll supply everything you need, including what to say at the Kindergarten Orientations. Although it's great if you can speak Spanish (even a little), all of our parent materials are bilingual, and there's always someone who can translate for you at the school.
These events set the course for the rest of the year and are a wonderful way to interact with the kids, parents, and teachers.
If you are interested in being an Ambassador, please e-mail us at info@readingtokids.org or call (310) 479-7455.
_______________________________________________
OFFICE WEEKDAY HELPERS
AND INTERNS NEEDED
Looking for a new way to get involved with Reading to Kids? Want to add volunteer office help to your resume? We currently are looking for a few good interns and volunteers to help us in the office on weekdays for the next few weeks or months.

There are tons of things that need to be done in the office for every reading club, as well as general office work. If you or someone you trust is interested and available during weekdays, please email us at info@readingtokids.org or call the office at (310) 479-7455.
_______________________________________________