Dear Friends of Reading to Kids,
This Saturday's July 13th reading clubs have just a few spots open, so please sign up or keep checking back for openings today or tomorrow before 3pm.

Experienced volunteers can also reply to info@readingtokids.org to volunteer for any of the following roles:
- GLC at Alta Loma (3rd grade), Gratts (1st), Politi (4th), or White (1st or 4th)
- Training Coordinator at Gratts
- Check-in helper at Los Angeles or Politi
- A second or third Site Coordinator at any of our schools!
If you are signed up but can't attend after all, please click here to cancel before 3:00 p.m. tomorrow so someone else can read!
_______________________________________________
INTRODUCING OUR NEW
PROGRAM COORDINATOR
DR. SUSANA RAMIREZ
It is our pleasure to welcome our new Program Coordinator,
Dr. Susana Ramírez!
Susana holds a Ph.D. in English from the University of Texas at San Antonio, an M.A. in Multicultural Women's and Gender Studies from the Texas Woman's University, and a B.A. in American Literature from UCLA.
She has been a lecturer at the University of Texas San Antonio, an Assistant Professor at Arkansas State University, Querétaro, Mexico, and worked as a Program Coordinator at the Women's Studies Institute at the University of Texas San Antonio.
A first-generation daughter of immigrants from Mexico, she has also volunteered at immigrant family and child centers.
Please introduce yourselves to Susana as you meet her at the reading clubs, committee meetings, El Cholo, and our offices!
_______________________________________________
AUGUST BOOKS
CRAFTS & CURRICULUM MEETING
SUNDAY, JULY 28TH AT 10AM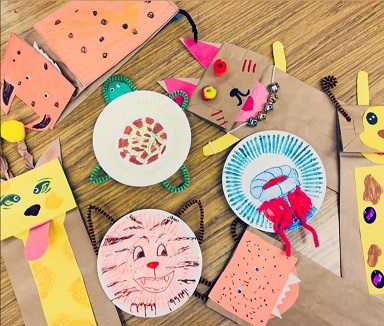 Are you crafty? Help us create the activity and craft guides for the August books - join us Sunday, July 28th at 10:00am for our next Curriculum Committee Meeting at the Reading to Kids office. Our address is in our signature below.
Click here for our Facebook event or click here for the Evite!

For details on any of our events, check out our handy calendar on our website.
_______________________________________________
Thanks, and we hope to see you this Saturday!