Dear Friends of Reading to Kids,
We rocked the schools at our "Music & Celebrations" reading clubs on Saturday with 671 kids, 308 volunteers, 94 parents, and 30 teachers & staff.
We extend a special thank you to our fabulous and talented musicians who put on a great show at each school! Click the above link to learn more and thank them!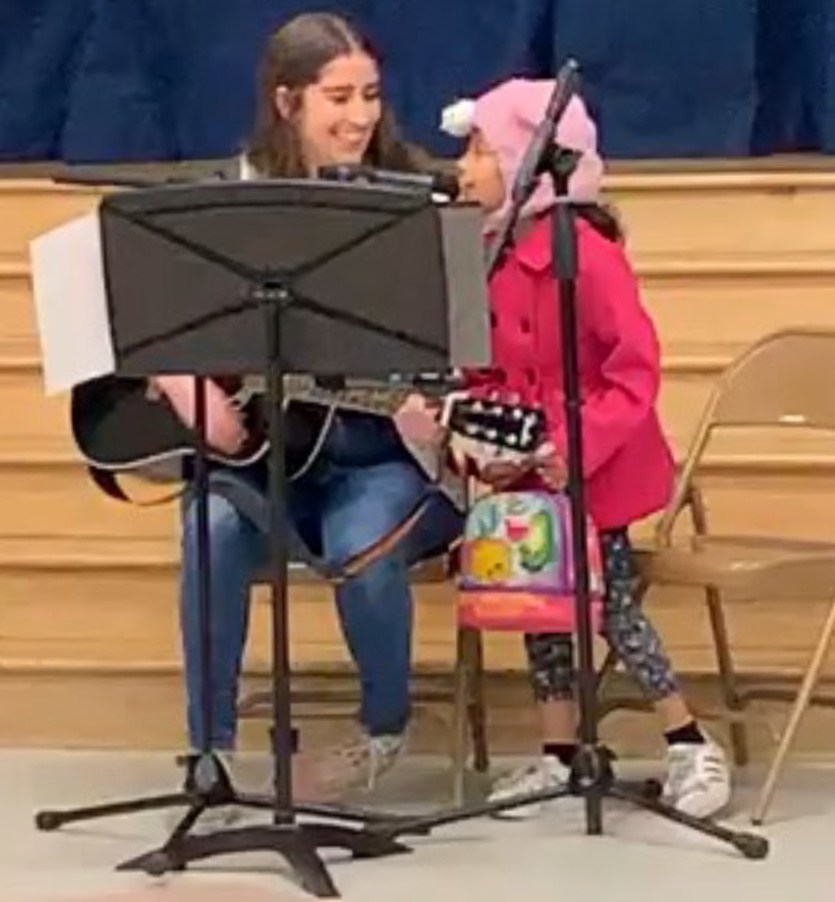 Above is a photo of Chrissy Bruzek who was delighted when a Kindergartner was inspired to join her in singing at Esperanza! You can click our 2019 musicians link to see photos of three of our other performers, too!
Looking ahead, please sign up here and submit your RSVP for our Amazing Animals & Interesting Environments clubs on April 13th. Then take a moment to join our April 13th Facebook event to help spread the word.
_______________________________________________
SUPPORT AND CHEER ON OUR
MARATHON RUNNERS!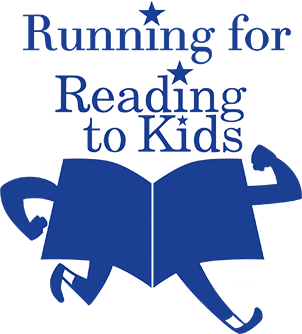 Team Reading to Kids has just 10 more days to reach their $20,000 fundraising goal!
Please donate a buck a mile as they prepare for the Skechers Performance Los Angeles Marathon on March 24th!
So far, our runners have raised $14,991 in support of our monthly reading clubs. Your donation will make all their months and miles of training pay off in books for the kids we serve!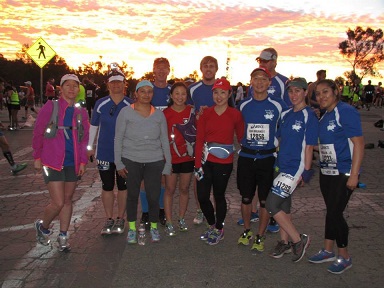 HAND OUT WATER DURING THE RACE!
Help represent Reading to Kids during the marathon by handing out water to the runners! You get a free LA Marathon t-shirt, too.
Our group will be at Water Station Mile 5 at Glendale Blvd., between Bellevue and Kent St. in Echo Park, on Sunday, March 24th from 5am - 11am.
Click this link to sign up. Our group is Reading to Kids and our shift location should be listed in green. Click the box to the green J05 Water Station Mile 5 shift, scroll down and complete the form, and sign up to volunteer!
You can also cheer them on during the marathon at our course support booth located at San Vicente Blvd. and 17th St. from 8:30am - 1:30pm.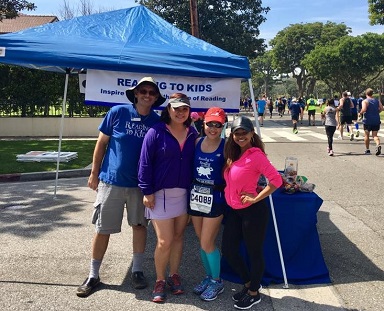 Course Support Booth
_______________________________________________
SAVE THE DATE: JOIN LAMB CHOP AT OUR
20TH ANNIVERSARY CELEBRATION & COMEDY NIGHT ON MAY 11TH
Reading to Kids turns 20 years old at our May 11th reading clubs!
That evening we'll party like it's 1999 again at the beautiful Historic Woman's Club at 1210 Fourth Street, Santa Monica, CA 90401.
Please mark your calendars for a hilarious evening hosted by internationally-known Mallory Lewis and Lamb Chop! See the puppet you grew up watching as she helps us celebrate with some of her naughtier "After Dark" material!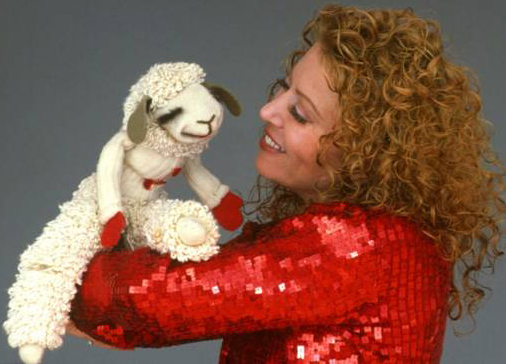 Joining Lamb Chop will be
a handful of hilarious comedians
. We'll also have a
silent auction
, a
DJ
, and a
video presentation
. You won't want to miss out on this event, so keep your eyes peeled for more updates!
_______________________________________________
HELP FIND SPONSORS,
SILENT AUCTION ITEMS,
& COMEDIANS
We need your help finding sponsors and gathering more items for our silent auction that night!
To help you get started, here is an explanation of our sponsorship opportunities.
For silent auction items, here is information about Reading to Kids to share with potential donors, as well as a donation form for them to complete.
We especially enjoy awarding gift certificates, amusement park and theater tickets, gift bags, and autographed items! Anything unique is great, too!

If you work at or have a connection with products or services to offer, or can reach out to businesses to sponsor the event, then please help by asking for a donation to our anniversary.
COMEDIANS WANTED
If you personally know or have a solid connection to a well-known, headliner comedian who would be interested and available in performing that night, please email us at info@readingtokids.org.
For details on any of our events, check out our handy calendar on our website!
_______________________________________________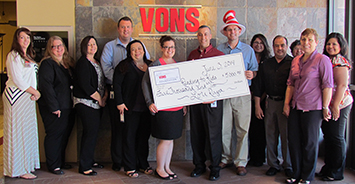 Did you know Reading to Kids receives about half of our funding from corporation and foundation grants? For example, over the last five years alone six of our volunteers helped us receive $140,000 in grants from their employers!
Please check to see if your employer offers grants that Reading to Kids can apply to, and let us know! You may help us buy thousands of books for kids!
_______________________________________________