December is one of our biggest months, and the December 8th reading clubs are only two and a half weeks away! We still need 298 more volunteers, so please start recruiting as many, friends, co-workers, etc. as you can.
You can help by joining our December 8th reading club event so your friends will see that on your wall. Then go to our website and sign up with us.
Please tweet, post to Facebook, and email your friends, letting them know that we still need more volunteers.
You can also help us by printing out this flyer and posting it at your work, school, church, synagogue, mosque, or favorite community bulletin board. Please also use this easy email template.
_______________________________________________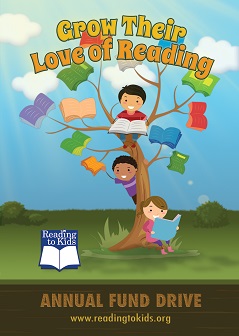 We extend a huge thank you to everyone who has already donated to our 2018 Annual Fund Drive! To date we have raised $20,855 donated from 297 donors!
All who have donated can see their names listed on our 2018 Annual Fund Drive page. If you have not yet donated, be sure to donate today so we can add your name there, too.
Our Annual Fund Drive lasts until December 31st, and our goal this year is to raise $55,000 from 550 donors. Please help us meet that goal by spreading the word to your friends and co-workers!
How Can You Help?
1 - Donate online or make a pledge to donate by check today by visiting our 2018 Annual Fund Drive page. Contributions of any amount are greatly appreciated!
2) Show your support by asking friends and family to contribute! Visit our 2018 Annual Fund Drive page and look under the "Help us Fundraise!" header for resources, including information on creating your own personalized fundraising page on Facebook, our handy donor sheet for raising money with your friends and co-workers, tips for fundraising, and so much more.
Once they know about Reading to Kids, many will want to donate - we just need you to ask!
Also, if your workplace matches donations to nonprofits, please share with them your donation, and ask them to consider matching it. In this way you double your donation and share with others your enthusiasm for Reading to Kids!

_______________________________________________
URBAN HIKE NEAR
THE HOLLYWOOD BOWL
SUNDAY, DECEMBER 9TH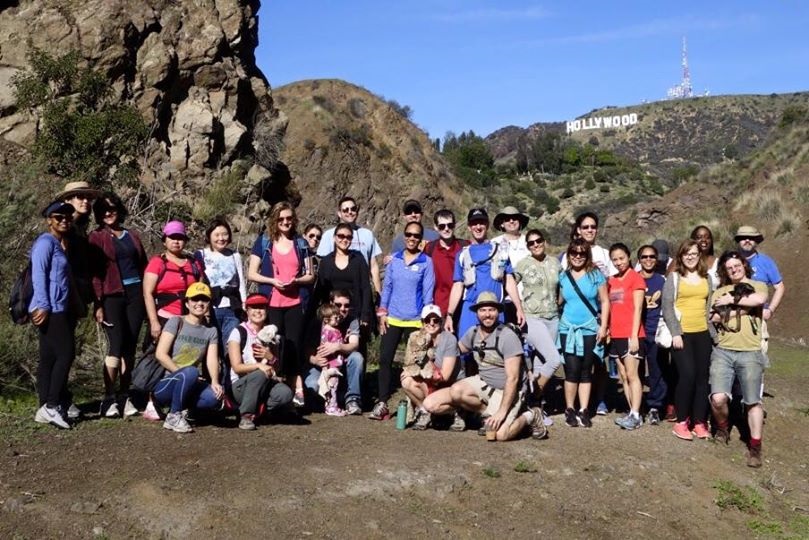 (We had postponed this hike from last month due to poor air quality from the fires.) Join us for an urban exploration of hills and neighborhoods in the area near the Hollywood Bowl. We will tour the Hollywood Dell, Whitley Heights (the first celebrity enclave in Hollywood) and the High Tower, a roadless neighborhood set in the hill next to the Bowl that you probably never noticed!
We will go up and down streets and stairways and see sites of interest along the way.
We will gather at 9:00 am on Sunday, December 9th in front of the 101 Coffee Shop on Franklin. The hike will be led by Mark May.
The full route is about 6 miles but there are several places en route where hikers can easily return to the starting place. We should be done by 12 noon. Look for parking on adjoining streets or ride Metro to Hollywood and Vine and walk up the hill. You can RSVP on our Facebook event or simply show up that Sunday morning!
_______________________________________________
8 MORE RUNNERS NEEDED FOR MARATHON,
1/2 MARATHON, OR 5 K!
Do you know any runners? Are you a runner? Please forward this email to them and ask them to join Team Reading to Kids in the 2019 Skechers Performance Los Angeles Marathon on Sunday, March 24th!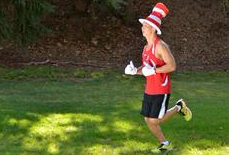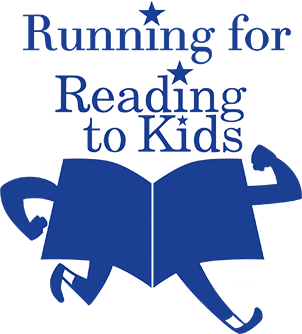 We're looking for four more full marathon runners and four Charity Challenge runners (the last 13 miles of the course) to join us in one of the best marathons in the country.
If either of those distances is too daunting, you can join us in the Big 5K (that's just 3.1 miles) near Dodger Stadium the day before the marathon on Saturday, March 23, 2019.
You can share this Facebook group with any of your runner friends to encourage them to join our team!
If you or a runner you know is interested in becoming one of our fundraising runners or creating a fundraising team, please email Chris Martin at marathon@readingtokids.org!
IMPORTANT NOTE: To register to run on behalf of Reading to Kids, you MUST receive from us a special web address to use when registering on the Skechers Performance Los Angeles Marathon website.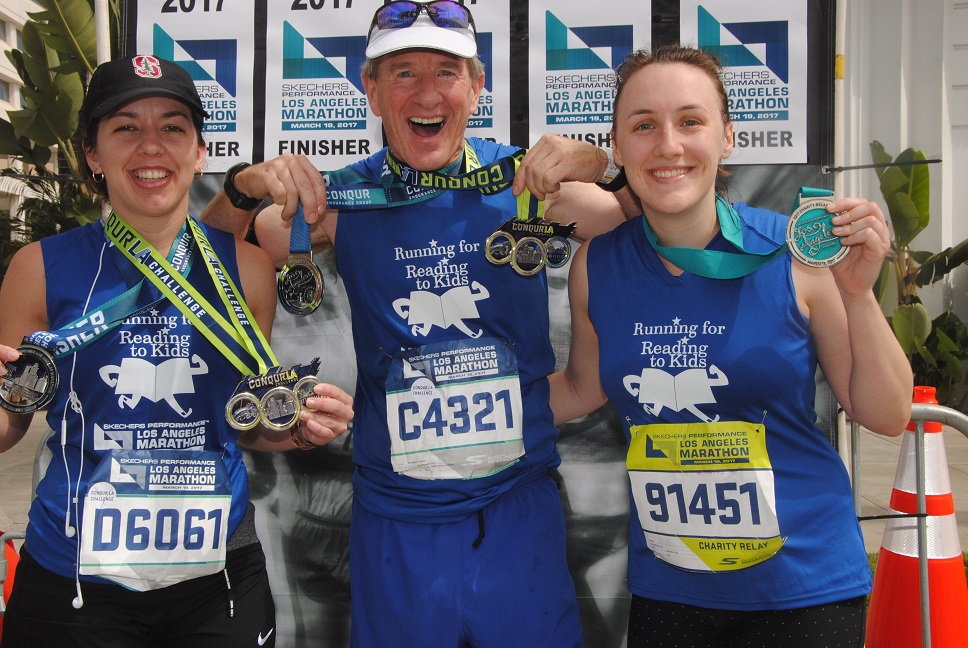 _______________________________________________
THANK YOU AGAIN TO THE
ELLA FITZGERALD CHARITABLE FOUNDATION!
The Ella Fitzgerald Charitable Foundation recently donated another 2,576 brand new books, some of which we have already given away at the November 10th reading clubs!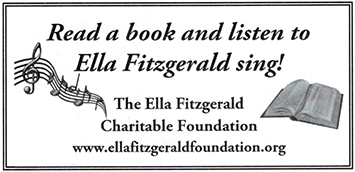 Please join us in thanking the Ella Fitzgerald Charitable Foundation by visiting their website and the official Ella Fitzgerald Facebook fan page.
_______________________________________________