This month, even though it was a three-day weekend to observe Veterans Day, 791 kids, 372 volunteers, 191 parents, and 31 teachers & staff helped to make our November 10th reading clubs a success!
In addition to a prize book, each student also took home an item with a college logo to celebrate College Spirit Month!
193 volunteers showed their college spirit by wearing college logos from 68 different schools. You can see photos of a few of them on our Facebook page, and below is a photo of 15 UCLA volunteers at Politi!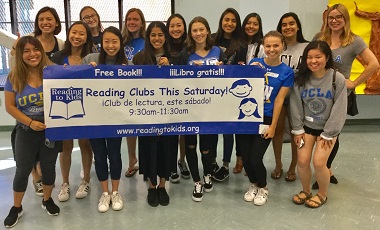 _______________________________________________
INTRODUCING OUR NEW LITERACY COORDINATOR,
MICHELE BRITO!
It is our pleasure to announce that we have a new full-time person working with us in the Reading to Kids offices!
Michele Brito joined us Tuesday as our AmeriCorps VISTA | Volunteer Corps Member. During her 12-month term with us she will focus on increasing the quality of our volunteer experience, coordinating the monthly reading clubs at all of our schools, and kid, parent, and teacher recruitment.
Michele graduated from Brooklyn College, CUNY with a BA in Film Production, and is a native Spanish speaker and child of immigrant parents. She was recently a private tutor and has worked as an Editor, Operations Coordinator, Office Manager, and Digital Campaigns Manager.
When not working, Michele enjoys hiking with her husband and two dogs. She is a Reading to Kids veteran, having volunteered with us 14 times already.
Please welcome Michele as you meet her at the reading clubs, committee meetings, and in our offices!
_______________________________________________
DECEMBER 8TH READING CLUBS-
SANTA CLAUS IS COMING TO TOWN!
Please be sure to sign up for the next reading clubs! Click here to submit your RSVP for our "Winter & The Spirit of Giving" reading clubs on December 8th, then "join" the December 8th reading club event on Facebook and invite your friends!
Santa will be visiting at these reading clubs!
You don't want to miss out when Santa visits the kids! The Santa suits will once again be generously provided by the Pasadena Jaycee's Operation Santa. If you are interested in volunteering for this wonderful project, please click here for more information or email them at OpSanta@PasadenaJaycees.org!
_______________________________________________
Do you know any runners? Are you a runner? Please forward this email to them and ask them to join Team Reading to Kids in the 2019 Skechers Performance Los Angeles Marathon on Sunday, March 24th!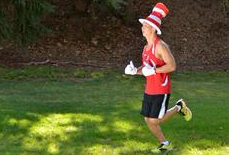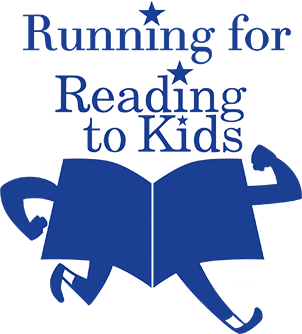 We're looking for five more full marathon runners and four Charity Challenge runners (the last 13 miles of the course) to join us in one of the best marathons in the country.
If either of those distances is too daunting, you can join us in the Big 5K (that's just 3.1 miles) near Dodger Stadium the day before the marathon on Saturday, March 23, 2019.
You can share this Facebook group with any of your runner friends to encourage them to join our team!
If you or a runner you know is interested in becoming one of our fundraising runners or creating a fundraising team, please email Chris Martin at marathon@readingtokids.org!
IMPORTANT NOTE: To register to run on behalf of Reading to Kids, you MUST receive from us a special web address to use when registering on the Skechers Performance Los Angeles Marathon website.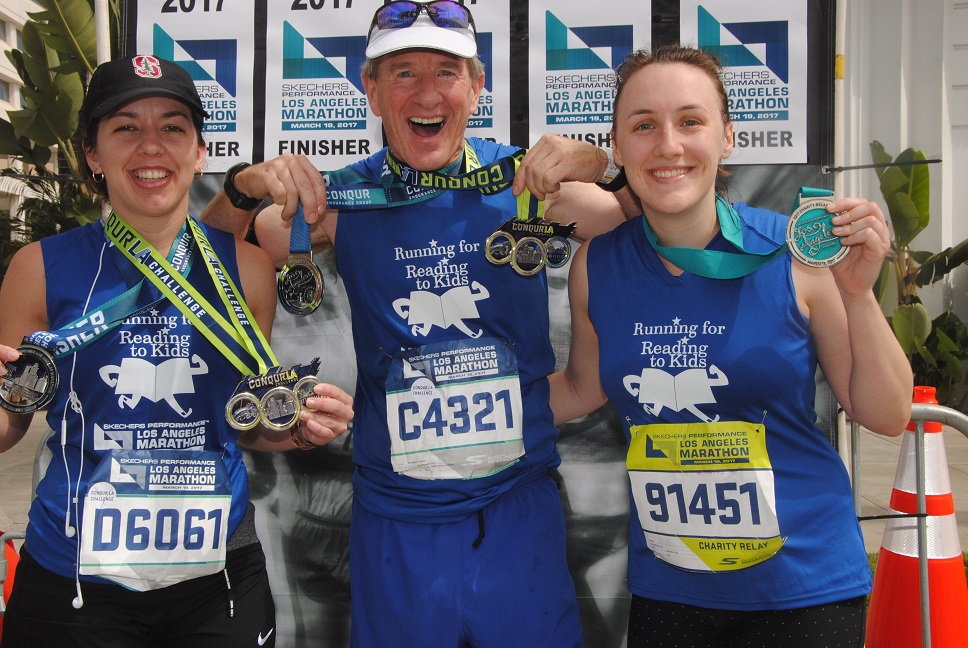 _______________________________________________
2018 ANNUAL FUND DRIVE UPDATE & WINNERS SO FAR

On Saturday we received $3,126 from 90 donors towards our 2018 Annual Fund Drive!
The names of the new donors have already been added to our 2018 Annual Fund Drive page, and here are the school competition stats so far:
SCHOOL COMPETITION WINNERS!
Highest percentage of volunteers who donated at the Nov. 10th reading clubs:
1st: White (a new leader with 38%!)
2nd: Politi (34%)
3rd: MacArthur Park (30%)
Highest dollar amount raised at the Nov. 10th reading clubs:
1st: Esperanza
2nd: White
3rd: Gratts
Highest percentage of volunteers who have donated overall:
1st: Alta Loma
2nd: Politi (only 1% behind!)
3rd: Los Angeles (only 2% behind Politi!)
Highest dollar amount raised overall:
1st: Magnolia (thanks to
Angel fundraiser Heather Imerman
)
2nd: Esperanza
3rd: Politi
Our overall goal by the end of the year is to raise $55,000 from 550 donors.
Here's how you can help, with your donations being counted towards the school competition:
1 - Donate online or make a pledge to donate by check today by visiting our 2018 Annual Fund Drive page. Contributions of any amount are greatly appreciated!
2) Show your support by asking friends and family to contribute! Visit our 2018 Annual Fund Drive page and look under the "Help us Fundraise!" header for resources, including information on creating your own personalized fundraising page on Facebook, our handy donor sheet for raising money with your friends and co-workers, tips for fundraising, and so much more.
Once they know about Reading to Kids, many will want to donate - we just need you to ask!
Also, if your workplace matches donations to nonprofits, please share with them your donation, and ask them to consider matching it. In this way you double your donation and share with others your enthusiasm for Reading to Kids!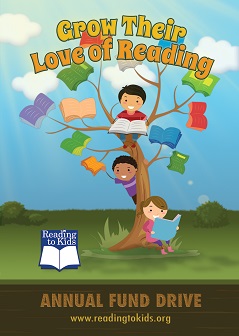 _______________________________________________