Dear Friends of Reading to Kids,
In just two days we will be exploring the Wonders of Science & Technology at our reading clubs! We may have a few spots open when you read this, so check for openings and sign up!
(If you signed up but cannot join us after all, be sure to cancel online to open your spot for someone else. The deadline for canceling is 3pm tomorrow.)
Help! If you have volunteered with us before and can step into any of these roles, please e-mail us at info@readingtokids.org (even if your regular school is full):

- GLC at Alta Loma, Magnolia, or Politi
- Training Coordinator at Alta Loma, Gratts, Politi, or White
- Bagel Runner at Alta Loma or Politi (picking up from a shop in Marina del Rey at 4:20pm tomorrow)
November is also our
College Spirit
month, so be sure to wear your college's logo!
The competition is on to see which college has the most volunteers representing their alma mater at this Saturday's reading clubs!
Thanks to the generosity of our volunteers and several colleges,
every child at the reading clubs this Saturday will receive an item with a college logo
- part of our efforts to nurture early college interest.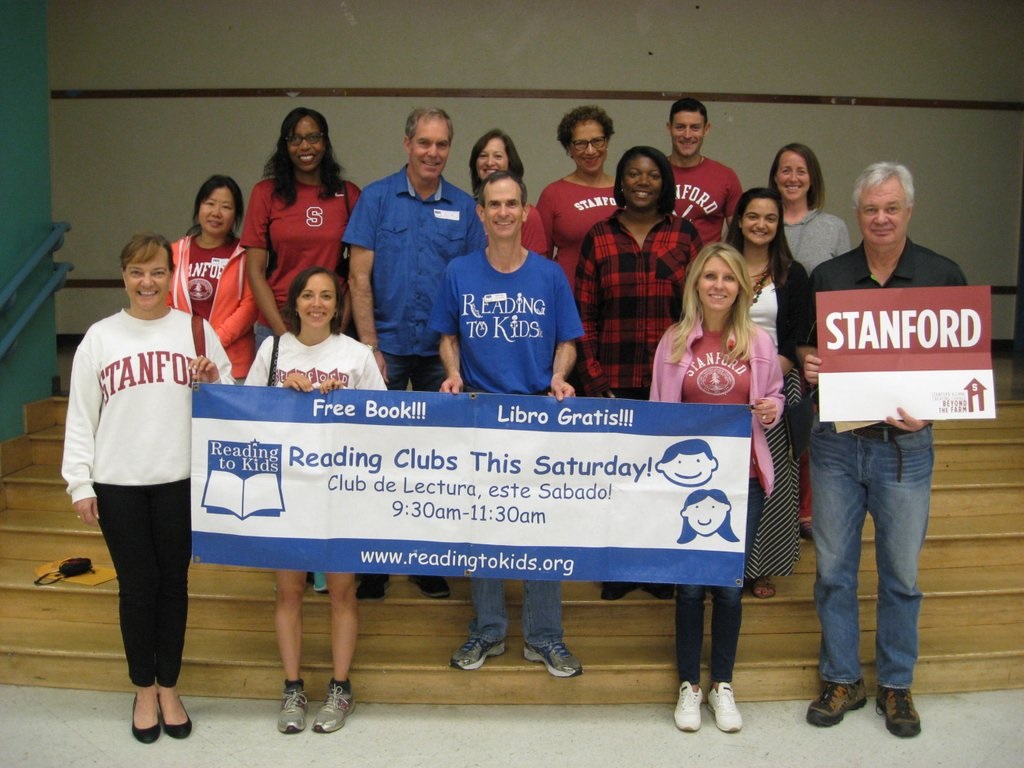 _______________________________________________
2018 ANNUAL FUND DRIVE UPDATE!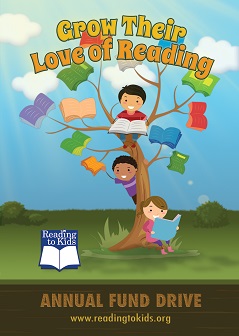 The 2018 Annual Fund Drive has already exceeded $13,000, with $13,174 donated from 194 donors so far!
Those who have donated can see their names listed on our 2018 Annual Fund Drive page. Donate today so we can add your name there, too.
Our Annual Fund Drive lasts until December 31st, and our goal this year is to raise $55,000 from 550 donors. Please help us meet that goal by spreading the word to your friends and co-workers!
How Can You Help?
1) Make a pledge to donate by check or online. Contributions of any amount are greatly appreciated!
2) Show your support by asking friends and family to contribute! Visit our 2018 Annual Fund Drive page and look under the "Help us Fundraise!" header for resources, including information on creating your own personalized fundraising page on Facebook, our handy donor sheet for raising money with your friends and co-workers, tips for fundraising, and so much more.
Once they know about Reading to Kids, many of your friends and family will want to donate - we just need you to ask!
Also, if your workplace matches donations to nonprofits, please share with them your donation, and ask them to consider matching it. In this way you double your donation and share with others your enthusiasm for Reading to Kids!

_______________________________________________
URBAN HIKE NEAR
THE HOLLYWOOD BOWL
THIS SUNDAY, NOVEMBER 11TH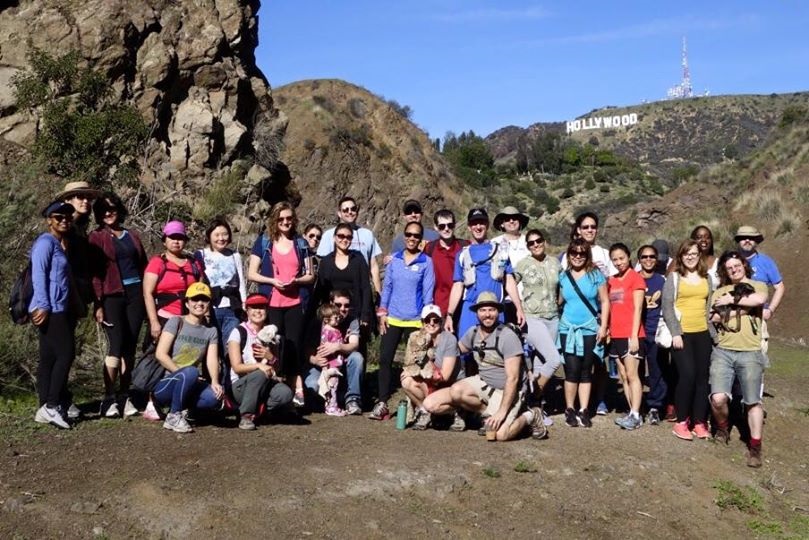 Join us this Sunday for an urban exploration of hills and neighborhoods in the area near the Hollywood Bowl. We will tour the Hollywood Dell, Whitley Heights (the first celebrity enclave in Hollywood) and the High Tower, a roadless neighborhood set in the hill next to the Bowl that you probably never noticed!
We will go up and down streets and stairways and see sites of interest along the way.
We will gather at 9:00 am this Sunday, November 11th in front of the 101 Coffee Shop on Franklin. The hike will be led by Mark May.
The full route is about 6 miles but there are several places en route where hikers can easily return to the starting place. We should be done by 12 noon. Look for parking on adjoining streets or ride Metro to Hollywood and Vine and walk up the hill. You can RSVP on our Facebook event or simply show up that Sunday morning!
_______________________________________________
9 MORE RUNNERS NEEDED FOR MARATHON,
1/2 MARATHON, OR 5 K!
Do you know any runners? Are you a runner? Please forward this email to them and ask them to join Team Reading to Kids in the 2019 Skechers Performance Los Angeles Marathon on Sunday, March 24th!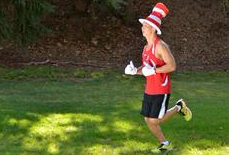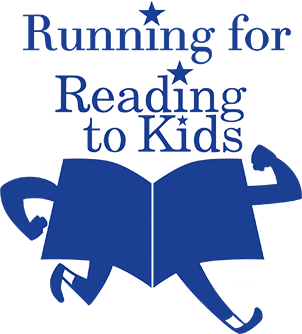 We're looking for five more full marathon runners and four Charity Challenge runners (the last 13 miles of the course) to join us in one of the best marathons in the country.
If either of those distances is too daunting, you can join us in the Big 5K (that's just 3.1 miles) near Dodger Stadium the day before the marathon on Saturday, March 23, 2019.
You can share this Facebook group with any of your runner friends to encourage them to join our team!
If you or a runner you know is interested in becoming one of our fundraising runners or creating a fundraising team, please email Chris Martin at marathon@readingtokids.org!
IMPORTANT NOTE: To register to run on behalf of Reading to Kids, you MUST receive from us a special web address to use when registering on the Skechers Performance Los Angeles Marathon website.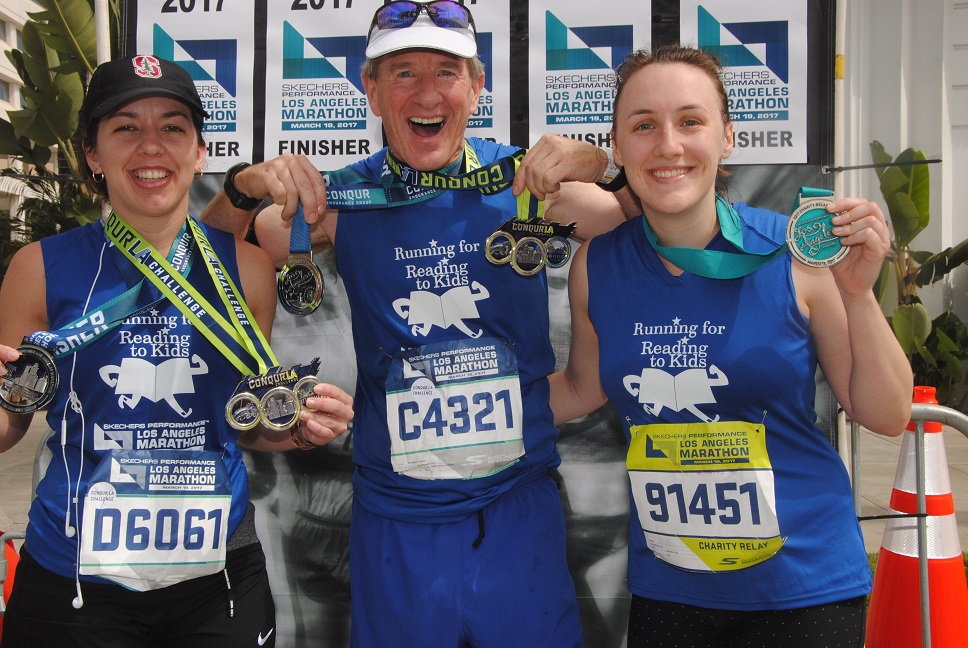 _______________________________________________
BUY CROSSWORDS LA PUZZLES &
SUPPORT READING TO KIDS!

Now that the annual Crosswords LA puzzle tournament is over, you can buy their puzzles - and every puzzle pack they sell supports Reading to Kids!
Their 2018 puzzle pack includes five puzzles from top constructors, plus the finals puzzle, a warm-up puzzle, and a tiebreaker puzzle.
Just go to their online Crosswords LA store and pay as much as you want (at least $5)!
If you know any puzzlers, please share this email with them or buy them a puzzle pack!
_______________________________________________