Dear Friends of Reading to Kids,
Our Halloween, Magic, & Monsters reading clubs are this Saturday, and we need your help finding enough volunteers, especially at Gratts and Magnolia!
We still need 34 more volunteers to read to an expected 1,200 plus kids eager to see the magicians we'll have performing this Saturday!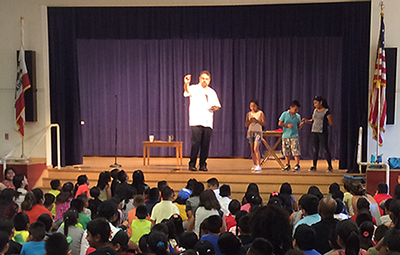 If you haven't already, please join our October 13th Facebook Event and help spread the word by inviting friends to join you! After you join, be sure to go to our website and sign up with us.
If you signed up for the reading clubs but can't join us, please cancel your RSVP today so another volunteer can take your place.
_______________________________________________
CRAFTS & CURRICULUM MEETING
THIS SUNDAY, OCTOBER 14TH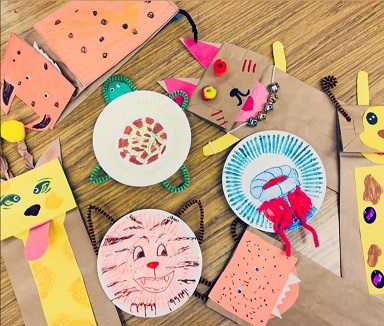 Help us create the activity and craft guides for the November books - join us this Sunday, Oct. 14th for our next Curriculum Committee Meeting at 12:30pm at the Reading to Kids office. Our address is in our signature below.
Click here for our Facebook event or click here for the Evite!

For details on any of our events, check out our handy calendar on our website.
_______________________________________________
5 MORE VOLUNTEERS NEEDED FOR CROSSWORDS LA
NEXT SUN., OCT. 21

Want to help out Reading to Kids an additional Sunday this month?
Crosswords LA is holding a crossword puzzle tournament next Sunday, October 21st, with proceeds benefiting Reading to Kids!
This year the tournament will be held on the University of Southern California campus in the Hoffman Hall basement (see their directions page for details) – and Crosswords LA needs 5 more volunteers to help!
If you can volunteer with them for either the full day or a half day, please email us today at info@readingtokids.org. Full day volunteers (8:30am – 4:45pm) get a free lunch!
Our volunteers will set up portions of the event, greet and sign in contestants, and collect puzzle papers. It's a lot of fun volunteering with them!
This is a great opportunity to volunteer for
Reading to Kids
an additional Sunday in the month!  Who better than our volunteers to help Crosswords LA run such a great fundraiser for
Reading to Kids
?!
_______________________________________________
BUY A READING TO KIDS T-SHIRT BY SUNDAY, 10/28!
(Click on each photo below to see a larger version.)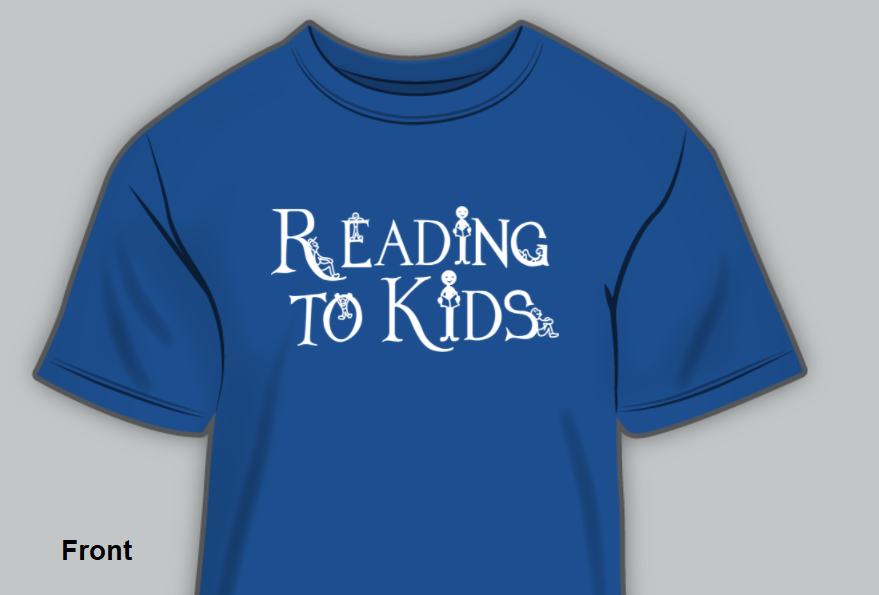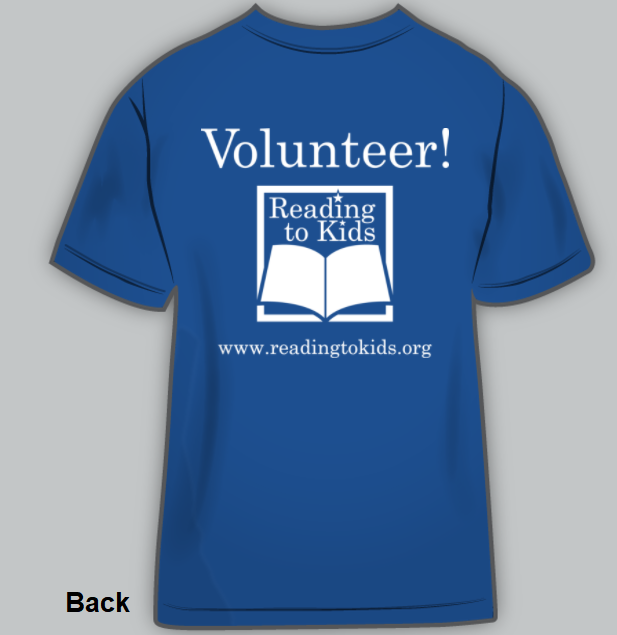 It's time once again to get your very own Reading to Kids t-shirt!
We have a group order ending Sunday, October 28th, so please head over to our Order a T-Shirt link for all the details on how you can order your own shirt like the one shown above.
That Order a T-Shirt link is also available in the lower left-hand side of our website. The more t-shirts ordered by the 10/28 deadline, the less expensive they will be!
_______________________________________________
12 MORE RUNNERS NEEDED FOR MARATHON,
1/2 MARATHON, OR 5 K!
Do you know any runners? Are you a runner? Please forward this email to them and ask them to join Team Reading to Kids in the 2019 Skechers Performance Los Angeles Marathon on Sunday, March 24th!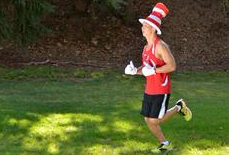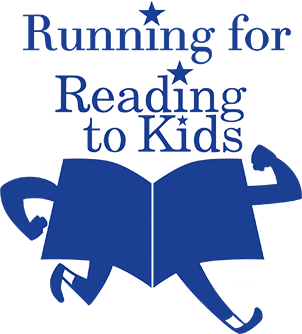 We're looking for seven more full marathon runners and five Charity Challenge runners (the last 13 miles of the course) to join us in one of the best marathons in the country.
If either of those distances is too daunting, you can join us in the Big 5K (that's just 3.1 miles) near Dodger Stadium the day before the marathon on Saturday, March 23, 2019.
You can share this Facebook group with any of your runner friends to encourage them to join our team!
If you or a runner you know is interested in becoming one of our fundraising runners or creating a fundraising team, please email Chris Martin at marathon@readingtokids.org!
IMPORTANT NOTE: To register to run on behalf of Reading to Kids, you MUST receive from us a special web address to use when registering on the Skechers Performance Los Angeles Marathon website.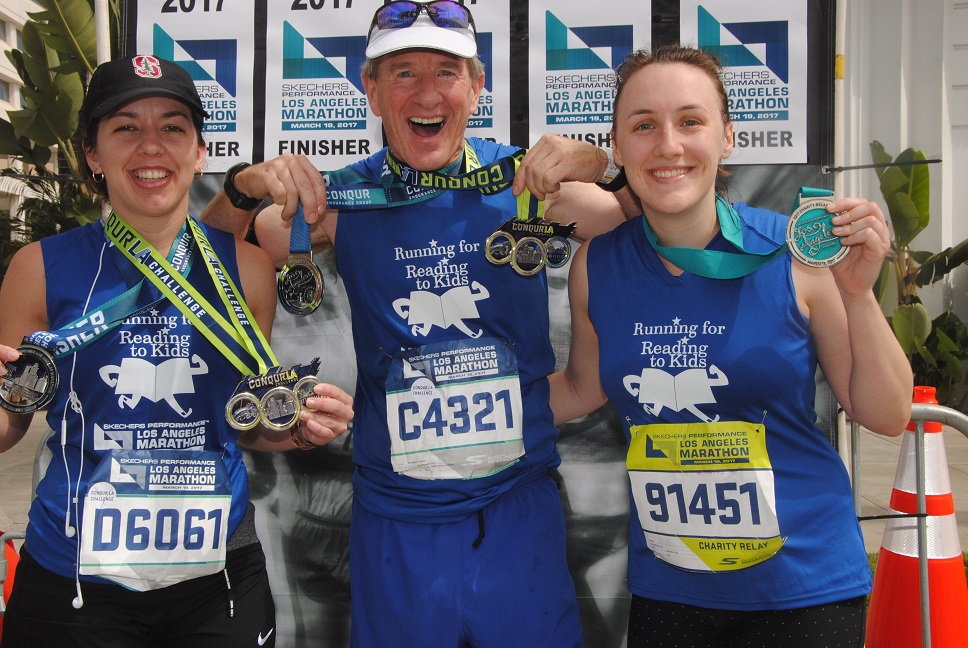 _______________________________________________
Thanks, and we hope to see you at the reading clubs this Saturday and/or at Crosswords LA!