We still have a few more openings for our August 12th reading clubs! RSVP for our Arts & Entertainment reading clubs here and don't forget to join our Facebook event!

If you can no longer attend, make sure to cancel your RSVP so others can join in on the fun!
_______________________________________________
BE A READING TO KIDS AMBASSADOR
With the 2017-18 school year beginning soon, we will have many opportunities for you to help us promote Reading to Kids at our partner schools as a Reading to Kids Ambassador.
There are three different ways you can help out: Kindergarten Orientations, Teacher Breakfast Deliveries, and Back-to-School-Nights.
We'll supply everything you need, including what to say at the Kindergarten Orientations. Although it's great if you can speak Spanish (even a little), all of our parent materials are bilingual, and there's always someone who can translate for you at the school.
These events set the course for the rest of the year and are a wonderful way to interact with the kids, parents, and teachers.
If you are interested in being an Ambassador, please reply to this e-mail or call (310) 479-7455.
_______________________________________________
THANK YOU YAHOO EMPLOYEE FOUNDATION!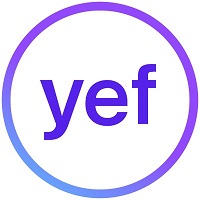 We are thrilled to announce that the Yahoo Employee Foundation (YEF) has awarded us another generous grant of $10,000!

YEF is a corporate advised fund of the Silicon Valley Community Foundation. YEF and the thousands of Yahoo employees who contributed to make this grant happen wish to thank all of our volunteers for their dedication. Please help us thank them for their support dating back to 2008 by tweeting your thanks to @YahooEF!

We want to especially thank Reading to Kids volunteers Eileen Scahill, Lisa Giaffo, & Julie Matrat for being our Yahoo Employee Champions over the past nine years!
_______________________________________________
CROSSWORDS LA TOURNAMENT
ON SAT., OCT. 21ST

It's back! Crossword puzzle lovers from everywhere will be converging at the Crosswords LA tournament on Saturday, October 21st – with proceeds benefiting Reading to Kids!
The tournament will be held this year on the University of Southern California campus (specific location details are still being finalized). Join them for an intellectually fascinating day of puzzles for all levels and great prizes for the winners!
What: One day, Five puzzles, Prizes, and Lunch with a crossword–themed snack included!
When: Sat. Oct. 21st, 2017, 9:30 a.m. to 4 p.m.
Where: USC
Cost: $50 in advance for competitors ($75 for a team of two), $35 for non-competitors.
Visit crosswordsla.com for more information or to sign up, and feel free to also check out their Facebook page!
If you are a crossword puzzle fan or know an avid puzzler, you can also buy their past tournament puzzle packs for $5 to $8 each – and every puzzle pack they sell supports Reading to Kids!
_______________________________________________
Thanks, and we hope to see you next month at the August 12th reading clubs!