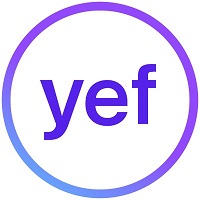 Last updated October 25, 2016
Yahoo Employee Foundation
Reading to Kids thanks the Yahoo Employee Foundation for financially supporting our program.
"Founded in 1999, the Yahoo Employee Foundation (YEF) is a grassroots philanthropic organization that brings together the talents, time, and financial resources of Yahoo employees to serve the needs of communities around the globe. YEF is a unique foundation that is entirely employee driven. All the money is donated by employees, and all activities are run by a volunteer committee of Yahoo employees. YEF is setting best practices for employee-driven community service.

As a separate entity from Yahoo Inc., YEF is supported, led and managed by Yahoo employees, who volunteer their time to serve on the 17 member Advisory Board and committees to organize an annual fundraising drive, volunteer events and employee championed community grant program. Donations to YEF are driven by employee contributions, which can be matched through Yahoo's Matching Gifts program. Funds raised support YEF's community grants program, which provides an opportunity for an employee to champion a grant for an organization they are passionate about. Focus areas include family and community building, youth and education, environment and animal welfare. Since 2000, YEF has donated over $15 million in cash grants to over 700 non-profit organizations locally, nationally and globally through the employee championed community grant making program."

YEF is a corporate advised fund of the Silicon Valley Community Foundation.