We're playing Legendary Bingo at Hamburger Mary's in West Hollywood!
If you've been before you know it's a blast. If you haven't, click here for a video of one of our previous winners to see what you've been missing!
There is a $20 suggested donation at the door (cash only, please!) which includes 9 regular bingo games and one grand prize bingo game with fantastic prizes! Remember, the show is R rated and a ton of fun.
WHEN:   Tonight, May 24th, 7pm - 9:00pm
WHERE: Hamburger Mary's Restaurant
              8288 Santa Monica Blvd.
              West Hollywood, CA 90046
              (323) 654-3800

Legendary Bingo is very popular and there is limited seating available. Plan to arrive before 7:00 p.m. to get a seat. We strongly suggest making a reservation (you must have a party of 4 or more) at Hamburger Mary's to ensure your seat.
All proceeds go to Reading to Kids. For more details, visit our May 24th Bingo event on Facebook and invite your friends!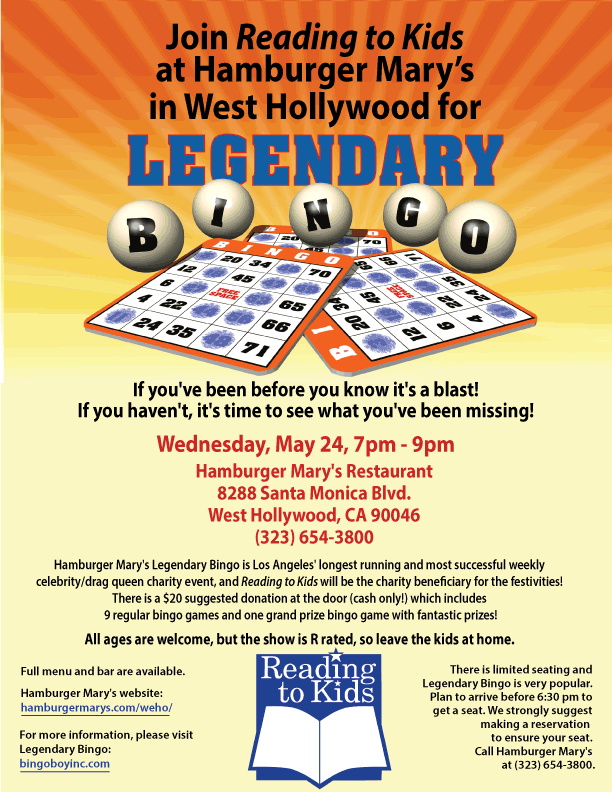 _______________________________________________
RSVP FOR JUNE 10TH READING CLUBS!
Our June 10th People & Places Around the World reading clubs are just around the corner, so sign up to volunteer today! Spots are filling up quickly! Help spread the word by also joining our June 10th Facebook event.
_______________________________________________
OPERATIONS VOLUNTEERS &
VOLUNTEER RELATIONS COMMITTEE CO-CHAIR WANTED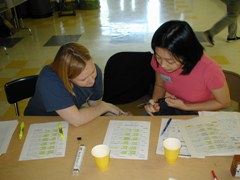 READING TO KIDS IS HIRING - RESUMES DUE ASAP!
_______________________________________________