Dear Friends of Reading to Kids,
Our "Amazing Animals and Interesting Environments" Reading Clubs are just 9 days away and we still need 92 more volunteers! Please help us make these reading clubs a success by signing up today.
After you sign up, don't forget to join our April 12th event on Facebook to help spread the word with your friends and family.

If you're signed up but can't join us, please click here to cancel so that someone else may take your place.
_______________________________________________
READING TO KIDS TURNS 15 AND WE ARE CELEBRATING OUR QUINCEAÑERA AT EL CHOLO!
Join us at El Cholo Mexican restaurant on April 12th to celebrate our quinceañera.

Bring a copy of this flyer and El Cholo will donate 20% of your bill to Reading to Kids!  You can use the flyer for food, drinks, even take-out orders!


Where: El Cholo at 1121 South Western Avenue, Los Angeles, 90006


When: April 12th from 11am - 10pm

We will be there around 12pm after the reading clubs, but the flyer can be used at any time that day!
_______________________________________________
BUY YOUR TICKETS NOW TO JOIN LAMB CHOP AT OUR 15TH ANNIVERSARY CELEBRATION,
COMEDY NIGHT & SILENT AUCTION ON APRIL 29TH!
This year Reading to Kids turns 15 years old, and we'd like you to help us celebrate our quinceañera on Tuesday, April 29th at our 15th Anniversary Celebration, Comedy Night & Silent Auction at the Hollywood Improv!
This hilarious evening will be hosted by internationally-known Mallory Lewis and Lamb Chop! See the puppet you grew up watching as she helps us celebrate with some of her naughtier "After Dark" material!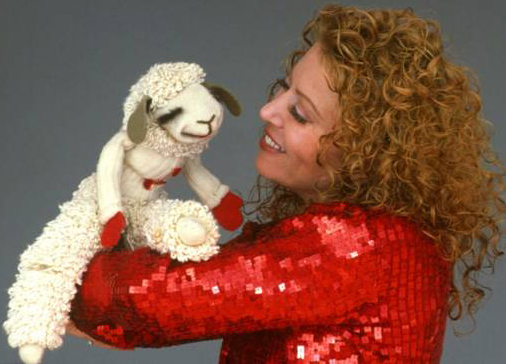 Tickets are on sale for just $20, with appetizers and dinner available for additional purchase from the new Roadhouse LA at the Improv's showroom menu! The always-lively Silent Auction will run from 6:30-7:30 pm, with winners announced just before the comedy show starts at 8:00pm. The show will end at 9:30pm.
Joining Lamb Chop will be a handful of hilarious comedians hand-picked by the world famous Hollywood Improv. You won't want to miss out on this event and opportunity to celebrate 15 years of Reading to Kids with returning volunteers you may not have seen in years!
If you are interested in helping with the Silent Auction, please join the Reading to Kids Taskforce Special Events Committee, or call us at the Reading to Kids office for more details.  
Anyone who would like to help is encouraged to join us, and we are especially interested in hearing from those volunteers who have helped us with past Comedy Nights.
_______________________________________________
COMEDIANS AND A CELEBRITY WANTED
We need a well-known, headliner comedian for our April 29th Benefit Comedy Night! If you personally know a headliner comedian who would be interested and available for this event at the Hollywood Improv on April 29th, please email us at info

readingtokids.org.
We'd also like to have a celebrity host as a bingo caller for our annual Legendary Bingo Night on June 11th. Please email us if you can personally reach out to any celebrities who would like to help your favorite good cause!
_______________________________________________
We need YOUR help gathering prizes for this year's events!
Our events are more fun and raise more money if we have great prizes to award, raffle, and/or auction. Big prizes. Little prizes. Serious prizes. Silly prizes. We need them all! Check out our list of prizes from last year's Silent Auction for ideas.
If you have any prizes, or you know where to get them, let us know! We'd love to have something fabulous for the Silent Auction or for our grand prize Bingo winner -- anything unique or with an autograph is always welcome!
To help you get started, here is a generic donation letter to give to a manager, supervisor, or friend who may be able to donate a gift, product, or service, tips on how to best approach a business or person to donate to our events, and a donation form for the donor to complete.
In the past we have had gift certificates, products, services, and tickets to fun events. If you work at or have a connection with a restaurant, retail store, or for a company with products or services to offer, please help us by asking for a donation to our events.
Please also let us know to whom you reach out so we don't accidentally duplicate Special Events Committee efforts in contacting businesses.
_______________________________________________
Thanks, and we hope to see you on April 12th!