By joining us for her 100th reading club, Tami will also soon be the proud recipient of our 100th reading club magnetic name badge! She's our 31st volunteer to earn one!
In about three weeks when we confirm enough teacher hosts, we will then open our RSVP system for those "Seasons & the Natural World" reading clubs!
So, please keep checking www.readingtokids.org to see if you can submit an RSVP!
OPERATIONS VOLUNTEERS NEEDED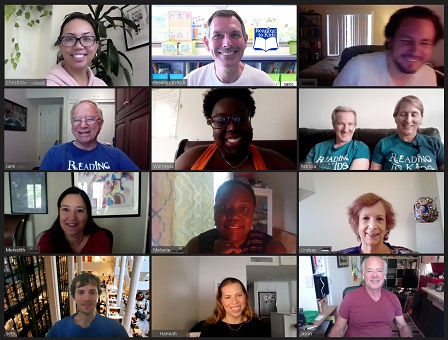 For our virtual reading clubs we need experienced volunteers to
help train volunteers to use Zoom or be a second or third virtual Site Coordinator
in our Zoom reading clubs for any of our schools.
Being a Site Coordinator guarantees you a (non-reading) spot at our next reading clubs, so please e-mail us at
info@readingtokids.org
if you can help us create wonderful reading clubs!
_______________________________________________
LOOKING AHEAD TO
DECEMBER READING CLUBS:
ZOOM SANTA & HELPERS NEEDED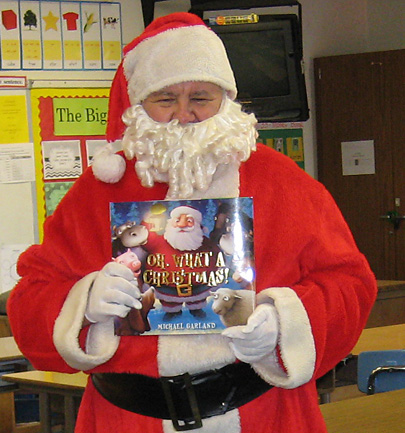 It may seem a bit early for Santa, but we need to start planning early this year for how we can bring Santa to the December 12th reading clubs!
At least once in your life you should experience being Santa or one of his helpers - and here is a unique opportunity!
Since we generally have 36 teacher hosts each month, we need four people willing to be Santa, Mrs. Claus, or an assisting elf for our reading clubs on December 12th.
We've had Santas of all shapes, sizes, and gender.
This year we'll need Santa to provide his or her own Santa beard and wig, hat, and Santa jacket to wear while on Zoom
.
Santa outfits good enough for Zoom are not too expensive at
Party City
or
Amazon
.
There's nothing better than seeing the students' excitement when Santa visits our reading clubs! If you can be a Zoom Santa, Mrs. Claus, or an assisting elf on December 12th, please email us at info@readingtokids.org. You won't be able to read that day, but you'll see dozens of smiling faces!
_______________________________________________
3 MORE RUNNERS NEEDED FOR THE
2021 LA MARATHON OR 5K!
Do you know any runners? Are you a runner? Please forward this email to them and ask them to join Team Reading to Kids in the 2021 Los Angeles Marathon on Sunday, March 21st!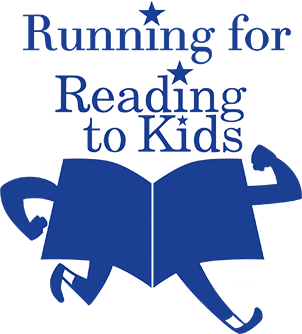 We're looking for three more marathon runners to join us in one of the best marathons in the country.
If a marathon is too daunting, you can join us in the LA Big 5K (that's just 3.1 miles) near Dodger Stadium the day before the marathon on Saturday, March 20, 2021.
You can share this Facebook group with any of your runner friends to encourage them to join our team!
If you or a runner you know is interested in becoming one of our fundraising runners or creating a fundraising team, please email Chris Martin at marathon@readingtokids.org!
IMPORTANT NOTE: To register to run on behalf of Reading to Kids, you MUST receive from us a special web address to use when registering on the Los Angeles Marathon website.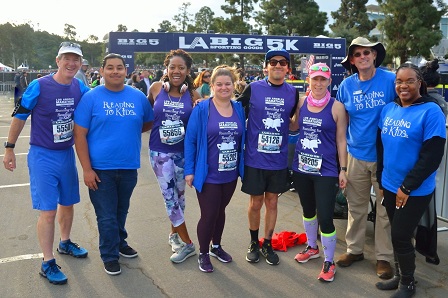 _______________________________________________
Thanks, and once enough teachers are confirmed towards the end of this month, we will open our RSVP system for our next reading clubs (always the second Saturday of each month) on November 14th.