Dear Friends of Reading to Kids,
Last Saturday even though they are still on summer vacation, 155 kids, 78 volunteers, and 27 teachers & staff joined us on Zoom for the last reading clubs of the summer!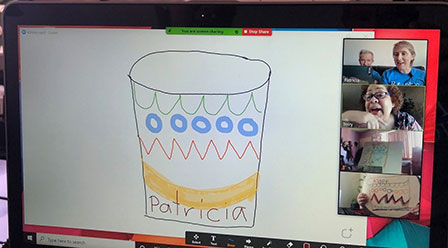 Kindergarten crafts and Zoom whiteboard at LA Elem.
(click above image to see full size)
Our most successful schools, Esperanza (with 48 participating kids) and MacArthur Park (with 31 participating kids), both had their principals as Zoom hosts on Saturday.
We hope the start of a new school year and greater familiarity with online teaching will help us raise our teacher and kid participation over the next several months!
_______________________________________________
SEPT. 12TH READING CLUBS
VERY LIKELY BUT NOT YET CONFIRMED
We are eager for next month's virtual reading clubs on September 12th, but first need to recruit enough teachers to be Zoom hosts for them.
As soon as we confirm enough teacher hosts, anyone who has volunteered with us at any past reading clubs will be able to submit an RSVP on our home page for those "Back to School Fun" reading clubs.
So, please keep checking www.readingtokids.org to see if you can submit an RSVP!
OPERATIONS VOLUNTEERS NEEDED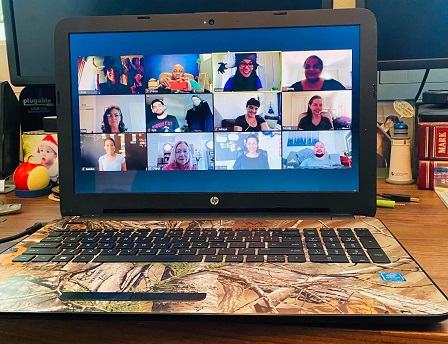 For our virtual reading clubs we need experienced volunteers to help train volunteers to use Zoom or be a second or third virtual Site Coordinator in our Zoom reading clubs for any of our schools.

Please e-mail us at info@readingtokids.org if you can help us create wonderful reading clubs!

_______________________________________________

AUGUST 10, 20, & 40TH CLUBS
MILESTONE READERS!

Virtual reading clubs count towards our milestones just as much as our face-to-face reading clubs!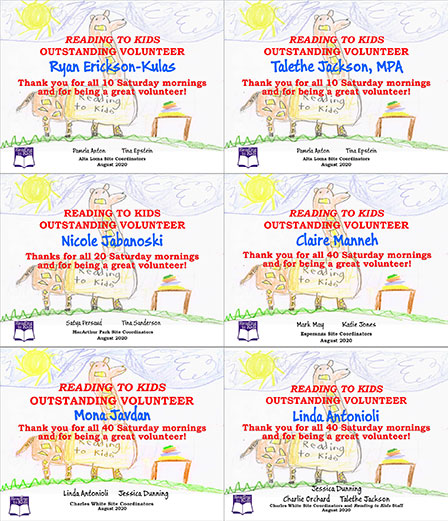 Though we couldn't provide printed milestone certificates to them, we honored these six volunteers by sharing their milestone certificates at their schools' Site Coordinator debrief sessions after the August 8th clubs and at our post-reading clubs Zoom "lunch" gathering!

• Ryan Erickson-Kulas & our Program Coordinator Talethe Jackson (10 reading clubs each)
• Nicole Jabanoski (20 reading clubs)
• Claire Manneh, Mona Javdan, & Site Coordinator Linda Antonioli (40 reading clubs each)

_______________________________________________
MARKETING COMMITTEE ZOOM MEETING
THIS TUE. 8/18 AT 7PM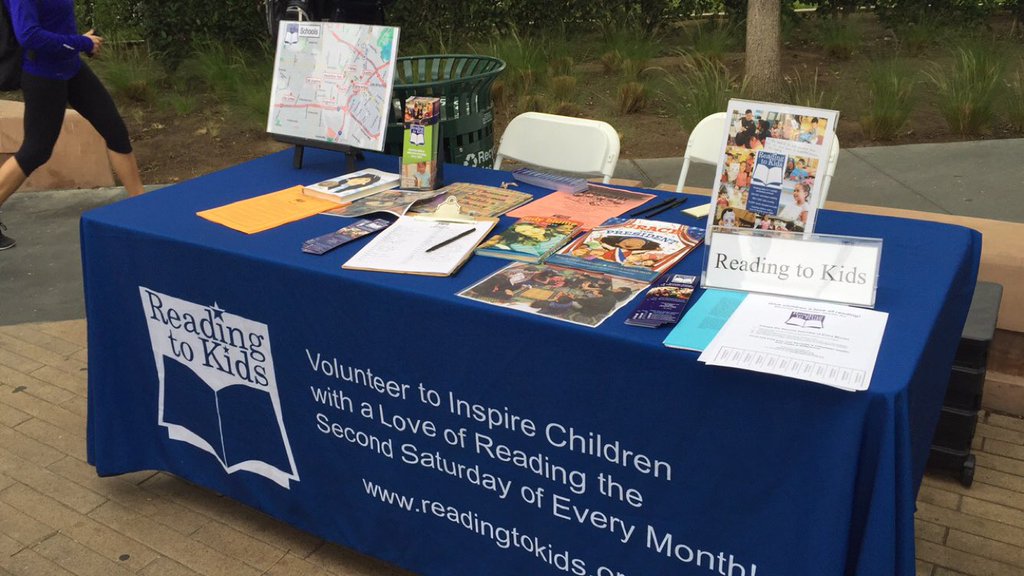 Join us next Tuesday, August 18th for our Marketing Committee Zoom meeting from 7pm - 8:30pm!

E-mail us at info@readingtokids.org and we'll send you the Evite with all the information to join the meeting where we'll plan for our Annual Fund Drive and virtual recruiting!
_______________________________________________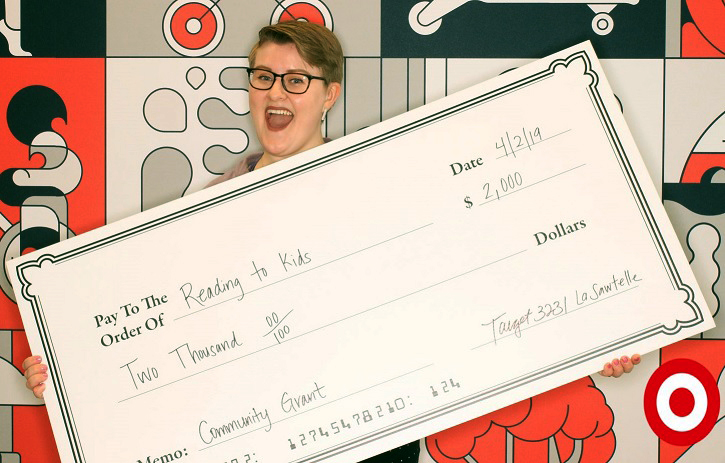 Did you know Reading to Kids receives about half of our funding from corporation and foundation grants? For example, over the last five years alone six of our volunteers helped us receive $140,000 in grants from their employers!
Please check to see if your employer offers grants that Reading to Kids can apply to and let us know! You may help us buy thousands of books for kids!
_______________________________________________
Thanks, and once enough teachers are confirmed, we will open our RSVP system for our next reading clubs (always the second Saturday of each month) on September 12th.