Thank you to all who've signed up early to join us for our March 14th reading clubs next Saturday!
At the moment we are probably full, but you can keep checking back today and tomorrow for new spots.
Or, if you have read with us at least a few times before, please email us at info@readingtokids.org if you can help in any of these roles:
- GLC for 3rd grade at White
- Training Coordinator at Alta Loma, Magnolia, or White
- Check-in helper at Alta Loma, Esperanza, Gratts, Politi, or White
- Food Runner at Alta Loma
- Bagel Runner (picking up next Friday, 3/13, in Santa Monica at 2:30pm)
- Site Coordinator at MacArthur Park, Magnolia, or Politi!
(If you're signed up but can't join us, please click here to cancel so someone else may take your place.)
OPERATIONS COMMITTEE MEETING
NEXT THURSDAY AT 7PM
Want to help put on great reading clubs? Then join the Operations Committee meeting Thursday, March 12th at 7pm in the Reading to Kids office (or call in to the meeting at 310-853-1508).
_______________________________________________
FINAL WEEK TO DONATE TO AND CHEER ON
OUR BIG 5K & MARATHON RUNNERS!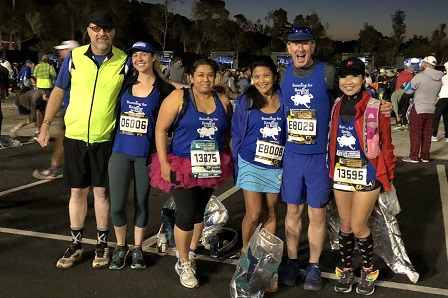 Team Reading to Kids has until this Sunday to reach their $20,000 fundraising goal!
Please donate a buck a mile this week as they prepare for the LA BIG 5K this Saturday and LA Marathon this Sunday!
So far, our runners have raised $14,817 in support of our monthly reading clubs. Your donation will make all their months and miles of training pay off in books for the kids we serve!

CHEER ON OUR BIG 5K RUNNERS
THIS SATURDAY AT 7:30AM!
Come cheer on the LA BIG 5K Running for Reading to Kids Team this Saturday as they run near Dodger Stadium!
We will be there starting at 7:00 am, and you should arrange to arrive before 7:30 am to avoid the crowds and provide time to walk from your car to the beginning of the race route. This year look for the runners in the purple shirts.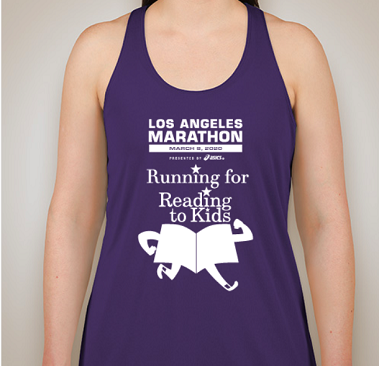 Parking for the LA BIG 5K is free, and you can meet our Big 5K runners at 7:00 am at this location marked in purple below in the parking lot of Dodger Stadium (click the below image to see a larger version). The race starts at 8am and will probably end by 9am.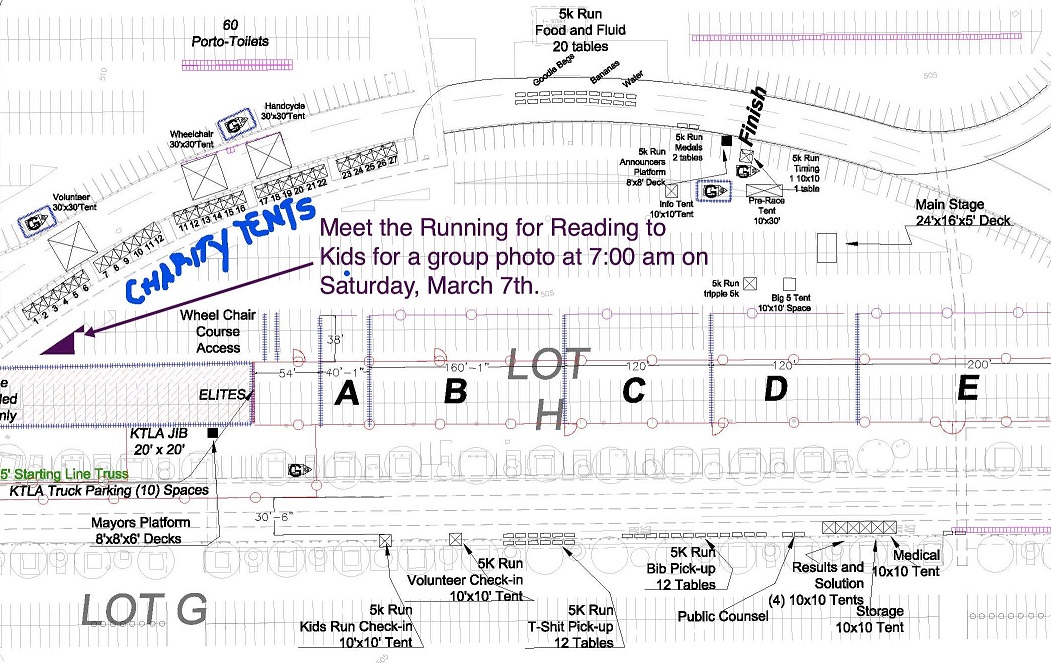 Getting to the LA BIG 5K race: Due to street closures for the LA BIG 5K, only two entrances will be open to Dodger Stadium: the Sunset Gate, accessible via Sunset Blvd., and the Downtown Gate, accessible via CA-110. These gates will open at 6:00 am. (Note: The Golden State Gate, accessible via I-5, will be closed due to street closures.)
Please email us at marathon@readingtokids.org if you can cheer them on this Saturday - or simply show up!
If you have any questions, you can also call Chris Martin at (562) 243-1791.
HAND OUT WATER DURING THE MARATHON!
Help represent Reading to Kids during the marathon by handing out water to the runners!
Our group will be at Water Station Mile 5 at Glendale Blvd., between Bellevue and Kent St. in Echo Park, on Sunday, March 8th from 5am - 11am.
Click this link to sign up. Our group is Reading to Kids and our shift location should be listed in green. Click the box to the green J05 Water Station Mile 5 shift, complete the form, and sign up to volunteer!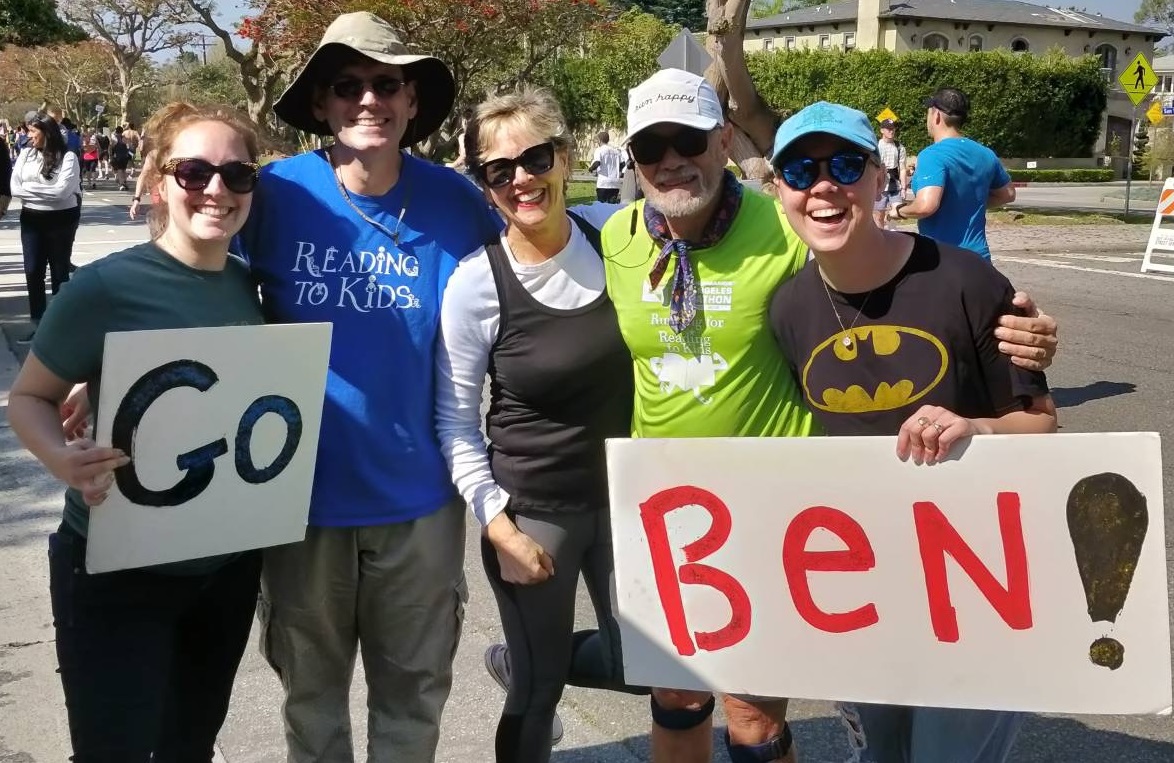 You can also cheer on our marathon runners this Sunday at our course support booth located at San Vicente Blvd. and 17th St. from 8:30am - 1:30pm.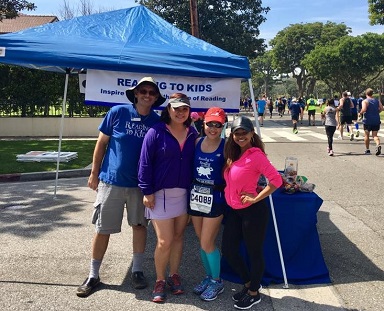 Course Support Booth
_______________________________________________
LIVE PERFORMANCES COMING 3/14 NEAR YOU
We have eight wonderful musicians performing for you and the kids at our schools.
Click here
to find out who will be performing at
your
school!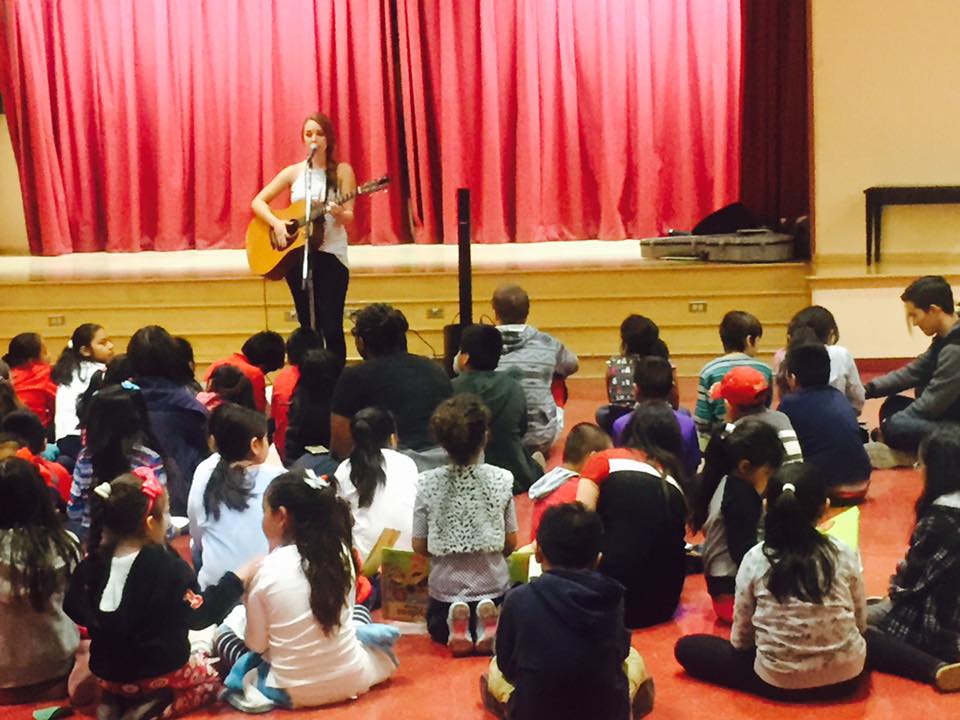 We are still looking for back-up musicians who could fill in if one of our musicians has to cancel. If you or someone you know could be a back-up musician the morning of March 14th, please contact us at info@readingtokids.org.
_______________________________________________
READING TO KIDS AMBASSADORS
NEEDED NEXT WEEK!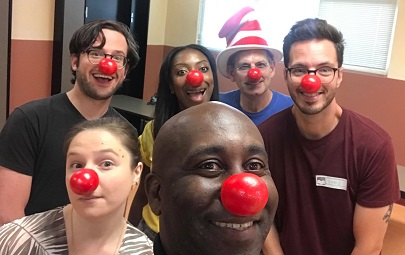 Next week for an hour or two between 7:30am and 2:30pm we need your help conducting quick classroom walk-throughs or handing out flyers to encourage kids to come to our February 8th reading clubs.
This can be a lot of fun and we'll provide everything you need. Please reply to
info@readingtokids.org
or call the office at
(310) 479-7455
if you can be an Ambassador!
_______________________________________________