Dear Friends of Reading to Kids,
We have two urgent needs for our very popular October 14th Halloween, Magic, & Monsters reading clubs!
FIVE MORE MAGICIANS NEEDED!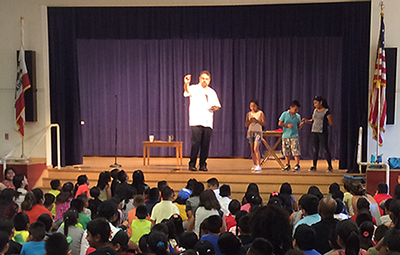 The kids always enjoy seeing live magic at our October reading clubs, and we are looking for five more magicians to perform at our eight schools.
If you or someone you know possesses the powers of magic and illusion, please contact us at info@readingtokids.org or (310) 479-7455!
175 MORE VOLUNTEER READERS NEEDED!
These October 14th reading clubs will be our largest so far this year, so please help recruit the 175 more readers we'll need!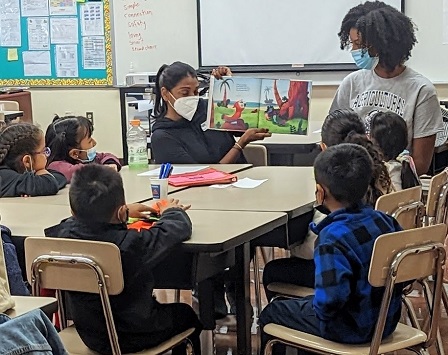 Volunteers must be vaccinated against COVID-19 and are encouraged to wear a mask while indoors on campus. The kids are also encouraged to wear masks while indoors.
To get started, sign up today, then email us at info@readingtokids.org at if you can also help train new and returning volunteers, be a GLC, or be a second or third Site Coordinator .

If you join our October 14th Facebook Event your friends will see you'll be attending.
Please also print out this flyer and post it in heavily populated locations such as coffee shops, the gym, your office or other various community centers. Make it a personal and fun social event by including the school at which you'll be reading.
You can also use this easy message template to reach out to your friends and co-workers.
We also encourage all volunteers to dress up in
school-appropriate Halloween costumes
!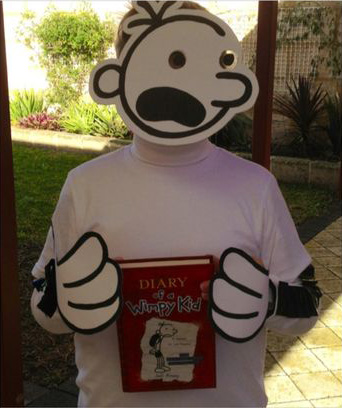 _______________________________________________
BRING YOUR GROUP TO VOLUNTEER WITH US!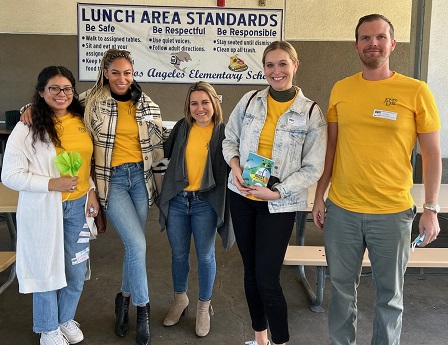 Do you have a group at your work, college, dojo, alumni gatherings, etc. looking for a fun, meaningful activity to do together?
E-mail us at
info@readingtokids.org
and we'll get your group added into our
volunteer group list
!
_______________________________________________
NINE RUNNERS NEEDED FOR THE
2024 LA MARATHON,
13.1 MILE CHARITY CHALLENGE,
OR 5K!
Do you know any runners? Are you a runner? Please forward this email to them and ask them to join Team Reading to Kids in the 2024 Los Angeles Marathon on Sunday, March 17th!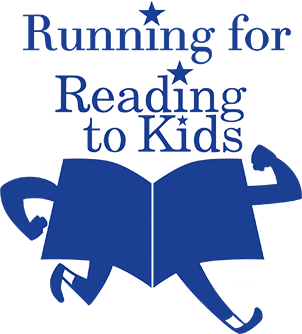 This is our 10th time running the marathon, and we're looking for at least three more marathon runners and six Charity Challenge runners (the last 13.1 miles of the course) to join us in one of the best marathons in the country.
If either of those distances is too daunting, you can join us in the LA Big 5K (that's just 3.1 miles) near Dodger Stadium the day before the marathon on Saturday, March 16, 2024.
You can share this Facebook group with any of your runner friends to encourage them to join our team!
If you or a runner you know is interested in becoming one of our fundraising runners or creating a fundraising team, please email Chris Martin at marathon@readingtokids.org!
IMPORTANT NOTE: To register to run on behalf of Reading to Kids, you MUST receive from us a special web address to use when registering on the Los Angeles Marathon website.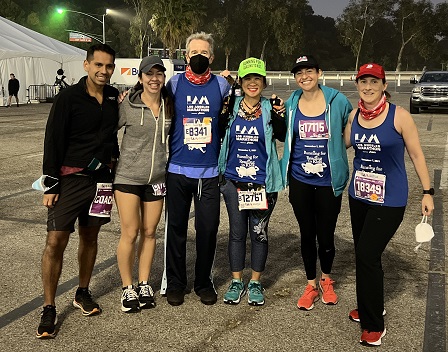 _______________________________________________
SUPPORT US WITH GROCERY STORE ESCRIP

Did you know you can support Reading to Kids just by shopping at the grocery store or using your credit card?
eScrip and Ralphs both have programs that are NO COST ways for you to donate to Reading to Kids.
All you have to do is call Ralphs or go online and register your grocery cards. When you use those cards at a participating store or service provider, the store will donate a percentage of your purchases to Reading to Kids!
Click here for simple instructions on how to sign up or renew! Or, you can call Ralphs Community Contribution Program at (800) 443-4438. Explain you want to register your Ralphs card number and your telephone number. Reading to Kids NPO# is BR278.
Note if you have previously signed up: You must renew your registration each year on or after September 1st, so please renew again for this year!
_______________________________________________
BACK-TO-SCHOOL SUPPLIES
WANTED FOR 2024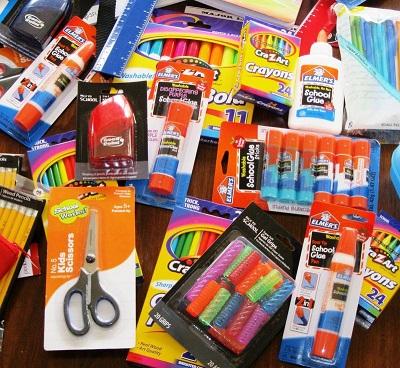 We gave so many school supplies to each kid who attended our September 9th clubs that we need to re-stock for next September!
If you happen to have the following laying around (or want to pick some up at back-to-school sales), these are the specific items we are looking for:
NEW
Spiral notebooks
Colorful 2-pocket folders
3-ring binders
3-ring pencil pouches
Large erasers
Stores such as Office Depot, Staples, and Target are still promoting great back-to-school specials. If you're going to be there anyway, why not pick up a folder or ten for the kids?
Please email us at info@readingtokids.org or call us at (310) 479-7455 if you have any supplies to donate. September is always a fun month for us, made much more so with the giveaways!
_______________________________________________