Dear Friends of Reading to Kids,
HELP! 84 MORE VOLUNTEERS NEEDED
FOR OCT. 8TH IN-PERSON CLUBS!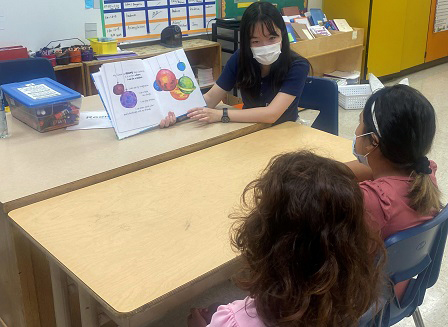 Our Halloween, Magic, & Monsters reading clubs are fast approaching, which means live magic performances from our magicians!
Volunteers for our reading clubs must be fully vaccinated against COVID-19 and wear a mask while indoors on campus for the reading clubs. The kids will also be required to wear masks while indoors.
Our October 8th reading clubs need 84 more volunteers - so please join us and help recruit them!
Here are 5 easy things you can do right now to help!
If you haven't already, please visit our website now and sign up.


Publish to your Facebook feed and share with your friends our October 8th Facebook Event to encourage them to volunteer!


Whether or not you can volunteer on the 8th, Tweet @readingtokids, post, and message your friends and followers. Here's a sample post you can use:

"My favorite volunteer organization, Reading to Kids, needs more volunteers for their October 8th reading clubs. The theme is "Halloween, Magic, & Monsters", and every participant will wear masks while indoors. Join me at ### Elementary School for a fantastic morning of reading to elementary school kids near downtown LA. To join me, sign up online today at www.readingtokids.org."

If you write your own post, please be sure to include the following two things:

- The reading clubs are Saturday morning, October 8th, near downtown LA
- Volunteers must sign up online by 3pm on Friday, Oct. 7th, at www.readingtokids.org

If you have people in mind who you think would really like to read with us, tag them in your post. It will alert them to the reading clubs and show up in their friends' news feeds.


Copy from our message template at http://www.readingtokids.org/News/SampleVolRecruit.pdf to encourage people you know to sign up to read with us!


Print out this flyer at http://readingtokids.org/ProMaterials/VolunteerTearOffFlyer.pdf and post it somewhere others will see it. Make it a personal and fun social event by including the school at which you'll be reading or encouraging them to read at your favorite of our eight partner schools!
_______________________________________________
MANY OPERATIONS VOLUNTEERS
ALSO NEEDED OCT. 8TH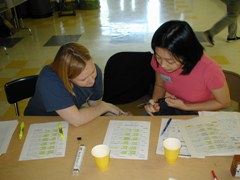 Now that we have returned to in-person, on campus reading clubs, we need experienced volunteers to help train new and returning volunteers, be a GLC, or especially to be a second or third Site Coordinator at any of our schools.

If you can help in any of those roles, please visit our home page at www.readingtokids.org and submit your email address in the yellow box, as usual!
Then, e-mail us at info@readingtokids.org to tell us the above role you would like to take on to help create wonderful, in-person reading clubs again!
We also encourage all volunteers to dress up in
school-appropriate Halloween costumes
!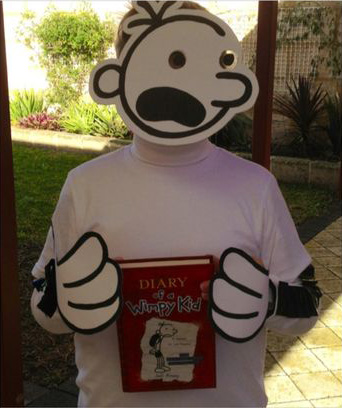 _______________________________________________
READING TO KIDS IS HIRING -
APPLY NOW!
Reading to Kids is hiring a Literacy Coordinator through AmeriCorps for a 12 month position starting in November! The position is posted on our website, where you can read it by clicking on the Literacy Coordinator button below Latest News.

Please also share the above link to the position with anyone you think would be a good fit, especially if they have volunteered with us as readers or other roles!
_______________________________________________
THANK YOU AND GOODBYE, TALETHE!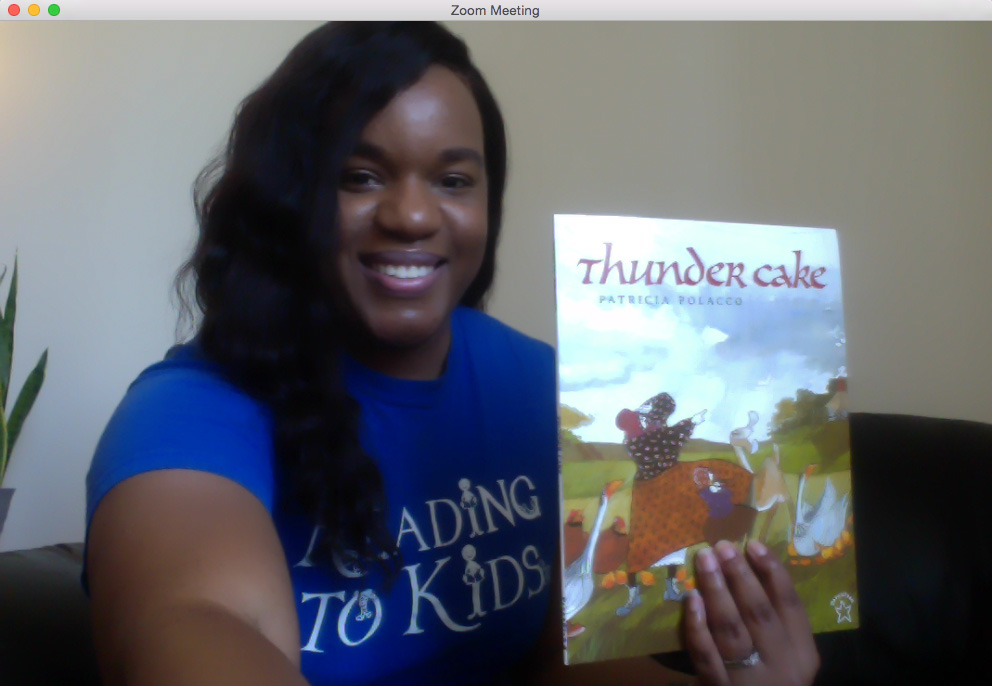 Talethe about to read aloud her favorite book to Esperanza students via Zoom
Our Program Coordinator since 2019, Talethe Collins, moved back home to Arkansas during the pandemic, so has been working remotely during most of our Zoom reading clubs.
Now that we are back to in-person, on campus reading clubs, on September 1st we hired Yancy Rodriguez Coe as our new Program Coordinator, and Talethe's last day with us as Program Coordinator is tomorrow, September 30th.
Anyone who has ever met or interacted with Talethe knows how warm, enthusiastic, and delightful she is, and Yancy and Charlie will very much miss working with her on a daily basis.
Talethe will continue to support us remotely through our social media and Curriculum Committee. She has so much boundless energy that you can also see the other exciting things she is doing at her website, www.talethecollins.com. Thank you for all you do, Talethe!
_______________________________________________
11 RUNNERS NEEDED FOR THE
2023 LA MARATHON,
13.1 MILE CHARITY CHALLENGE,
OR 5K!
Do you know any runners? Are you a runner? Please forward this email to them and ask them to join Team Reading to Kids in the 2023 Los Angeles Marathon on Sunday, March 19th!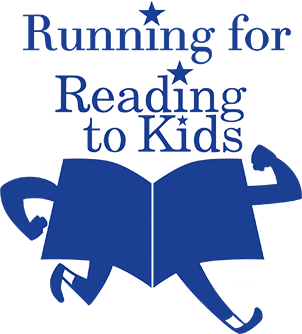 This is our 9th time running the marathon, and we're looking for at least four more marathon runners and seven Charity Challenge runners (the last 13.1 miles of the course) to join us in one of the best marathons in the country.
If either of those distances is too daunting, you can join us in the LA Big 5K (that's just 3.1 miles) near Dodger Stadium the day before the marathon on Saturday, March 18, 2023.
You can share this Facebook group with any of your runner friends to encourage them to join our team!
If you or a runner you know is interested in becoming one of our fundraising runners or creating a fundraising team, please email Chris Martin at marathon@readingtokids.org!
IMPORTANT NOTE: To register to run on behalf of Reading to Kids, you MUST receive from us a special web address to use when registering on the Los Angeles Marathon website.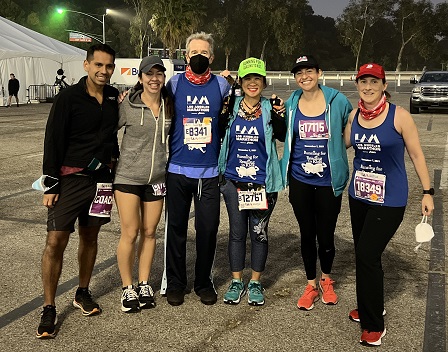 _______________________________________________
THANK YOU, AHMANSON FOUNDATION!

Please join us in thanking The Ahmanson Foundation for another grant they awarded us a few weeks ago!
Since 2004 they have awarded us ten grants towards helping us all share our love of reading with the kids at our eight partner schools. Working together, we and The Ahmanson Foundation are inspiring children with books they hear read aloud and "prize" books they get to take home and treasure!
_______________________________________________
Thank you very much, and we really hope to see you and your friends at our October 8th reading clubs in-person and on campus!