Even though the kids and teachers were still on their three-week Winter Recess, last Saturday 94 kids, 67 volunteers, and 22 teachers & staff helped to make our January 8th reading clubs a wonderful experience!
THANK YOU
ELLA FITZGERALD CHARITABLE FOUNDATION!
Some of the "prize" books we gave away for our December and January reading clubs were once again donated by the Ella Fitzgerald Charitable Foundation!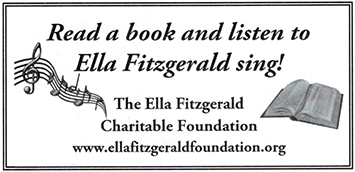 Last month we received from them another 1,120 new books for us to bring to kids' school campuses after they attend our virtual Zoom reading clubs!
Since 2011, the Ella Fitzgerald Charitable Foundation has been helping us create and expand the home libraries of the children we serve.
Please join us in thanking the Ella Fitzgerald Charitable Foundation by visiting
their website
and the official
Ella Fitzgerald Facebook fan page
- it will bring delightful music to your Facebook feed!
_______________________________________________
Virtual reading clubs count towards our milestones just as much as our face-to-face reading clubs!
Though we couldn't provide printed milestone certificates to them, we honored these 8 volunteers by sharing their milestone certificates at their schools' Site Coordinator debrief sessions after the clubs!

• Chip Diggins & Meghana Shankar (10 reading clubs each)
• Shayna Resnick & Daphne Slater-Yemofio (30 reading clubs each)

Pictured below are the certificates for our four largest milestones this month:

• Armin Szatmary (60 reading clubs)
• Magnolia Site Coordinator Andrea Smoot (90 reading clubs)
• Jinn Su (100 reading clubs)
• Jason Zelin (120 reading clubs)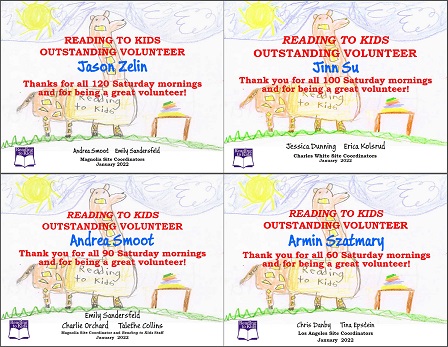 By joining us for his 100th reading club, Jinn also earned his 100th reading club magnetic name badge!

_______________________________________________
FEBRUARY 12TH READING CLUBS ON ZOOM,
RSVPS TO OPEN IN ABOUT TWO WEEKS
We are eager for next month's virtual summer reading clubs on February 12th, but first need to recruit enough teachers to be Zoom hosts for them.
As soon as we confirm enough teacher hosts, you can then submit your RSVP for those "People & Places Around the World" reading clubs on our website!
(We are also in regular communication with the principals about when we may be able to return to in-person reading clubs on their campuses.)
_______________________________________________
NINE RUNNERS NEEDED FOR THE
2022 LA MARATHON,
13.1 MILE CHARITY CHALLENGE,
OR 5K!
Do you know any runners? Are you a runner? Please forward this email to them and ask them to join Team Reading to Kids in the 2022 Los Angeles Marathon on Sunday, March 20th!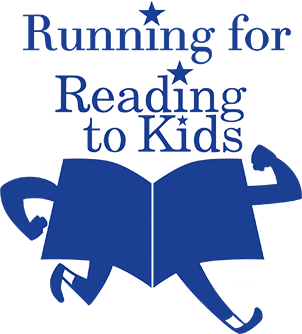 We're looking for at least three more marathon runners and six Charity Challenge runners (the last 13.1 miles of the course) to join us in one of the best marathons in the country.
If either of those distances is too daunting, you can join us in the LA Big 5K (that's just 3.1 miles) near Dodger Stadium the day before the marathon on Saturday, March 19, 2022.
You can share this Facebook group with any of your runner friends to encourage them to join our team!
If you or a runner you know is interested in becoming one of our fundraising runners or creating a fundraising team, please email Chris Martin at marathon@readingtokids.org!
IMPORTANT NOTE: To register to run on behalf of Reading to Kids, you MUST receive from us a special web address to use when registering on the Los Angeles Marathon website.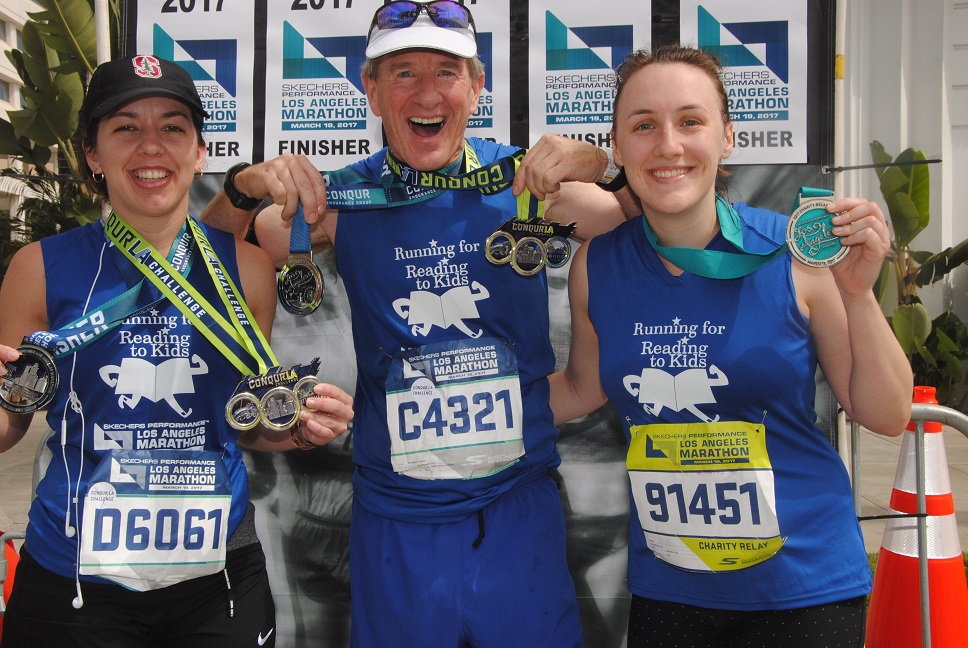 _______________________________________________
PLEASE HELP US FIND
BINGO PRIZE & AUCTION ITEMS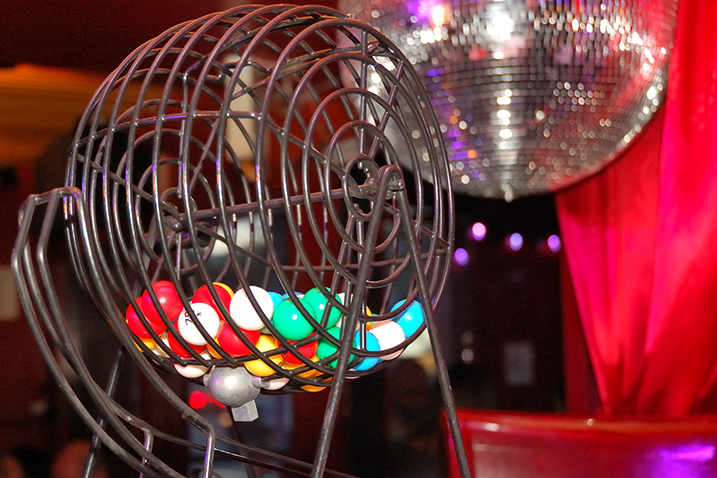 Our next Legendary Bingo fundraisers at Hamburger Mary's in West Hollywood are set for April 27th and a date in fall, and we need your help gathering prizes for the bingo winners!
To help you get started, here is information about Reading to Kids to share with potential donors, as well as a donation form for them to complete.
We especially enjoy awarding gift certificates, amusement park and theater tickets (when safe to attend), gift bags, and autographed items! Anything unique is great, too!

If you work at or have a connection with products or services to offer, please help us by asking for a donation to our events.
_______________________________________________
Thanks, and please keep checking www.readingtokids.org for when we can open the RSVPs for our February 12th reading clubs!