Despite the kids and teachers adjusting to their new hybrid learning model these past few weeks, last Saturday we had 169 kids, 90 volunteers, and 35 teachers & staff make our May 8th reading clubs a success!
Saturday was also our 22nd anniversary - quite an achievement in general, and especially so for adapting to 2020! Since we began in 1999 we have given away more than 267,000 books!
Click on the below images to see 1st grade crafts the kids created after being inspired by How to Catch a Dragon on Saturday!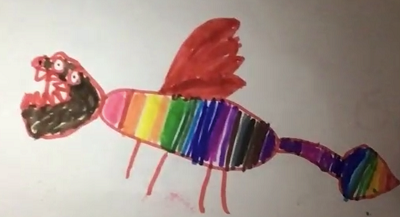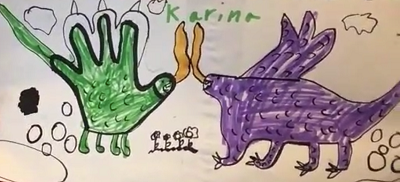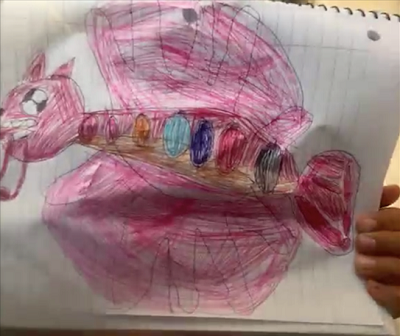 Virtual reading clubs count towards our milestones just as much as our face-to-face reading clubs!
We honored these four volunteers by sharing their milestone certificates at their schools' Site Coordinator sessions at the clubs!

• Don Nguyen (10 reading clubs)
• Site Coordinators Chris Danby & Rene Amy (20 reading clubs each)
• Site Coordinator Satya Persaud (30 reading clubs)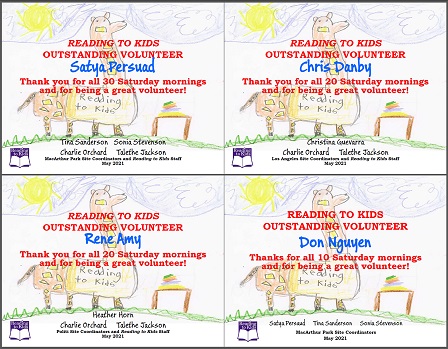 _______________________________________________
JUNE 12TH READING CLUBS RSVPS
TO OPEN JUNE 3RD
We are eager for next month's virtual reading clubs on June 12th, but first need to recruit enough teachers to be Zoom hosts for them.
On Thursday, June 3rd, at about 11am we will open up the RSVPs at www.readingtokids.org for those "Friendship & Fun" reading clubs!
Our summer reading clubs are also smaller, so mark your calendars for July 10th and August 14th, too. Help us keep students reading throughout the summer!
OPERATIONS VOLUNTEERS NEEDED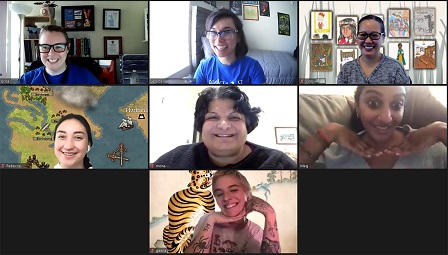 For our virtual reading clubs we need experienced volunteers to
help train volunteers to use Zoom or be a second or third virtual Site Coordinator
in our Zoom reading clubs for any of our schools.
Being a Site Coordinator guarantees you a (non-reading) spot at our next reading clubs, so please e-mail us at
info@readingtokids.org
if you can help us create wonderful reading clubs!
_______________________________________________
SUPPORT US WITH GROCERY STORE ESCRIP, AMAZONSMILE, & EBAY GIVINGWORKS

Did you know you can support Reading to Kids just by shopping at the grocery store or using your credit card?
eScrip and Ralphs both have programs that are NO COST ways for you to donate to Reading to Kids.
All you have to do is call Ralphs or go online and register your grocery cards.  When you use those cards at a participating store or service provider, the store will donate a percentage of your purchases to Reading to Kids! 
Click here for simple instructions on how to sign up or renew! Or, you can call Ralphs Community Contribution Program at (800) 443-4438. Explain you want to register your Ralphs card number and your telephone number. Reading to Kids NPO# is BR278.
Note if you have previously signed up: You have to renew your registration each year on or after September 1st!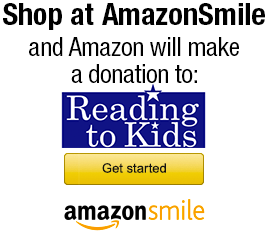 Do you shop on Amazon.com? If you shop using AmazonSmile, they will donate 0.5% of your purchases to Reading to Kids!
Click here for easy directions on how to start using AmazonSmile!

Do you sell items on eBay? If you list an item on eBay through their GivingWorks program, you can donate some or all of the proceeds to Reading to Kids!
_______________________________________________
Thanks, and after enough teachers are confirmed, we hope you can join us at our next reading clubs (always the second Saturday of each month) on June 12th.