Dear Friends of Reading to Kids,
Today we applaud the success of former Leo Politi Elementary student Javier Morales-Martinez for being one of the winners of the Music Academy of the West's Fast Pitch Awards last night!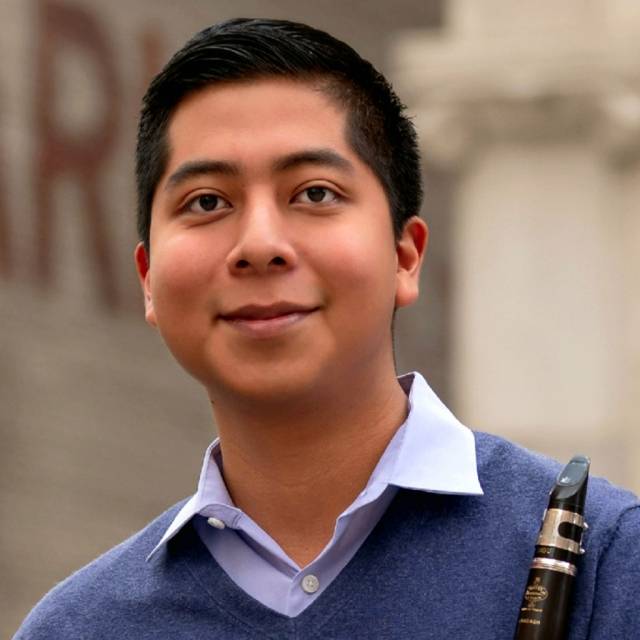 Javier Morales-Martinez
Javier won $1,500 for his idea to build the music program for indigenous youth in his parents' hometown of Oaxaca, Mexico. He is currently a student at the USC Thornton School of Music.
His former principal at Politi, Brad Rumble (now the principal at Esperanza Elementary), brought his project to our attention. We are delighted to share with you the success of a former Reading to Kids kid!
_______________________________________________
AUGUST 8TH READING CLUBS
NEARLY CONFIRMED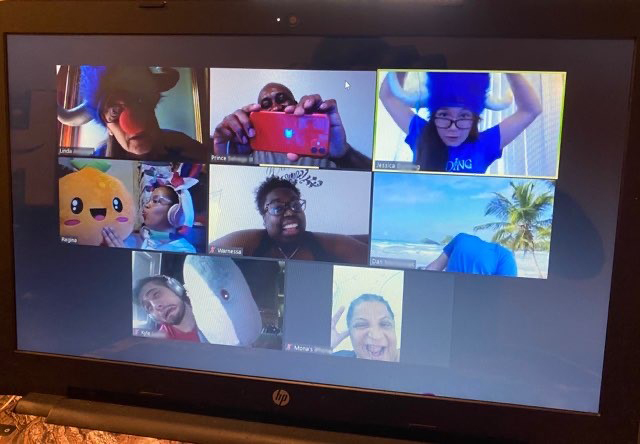 Volunteers at White Elem. being silly on Zoom
We are still recruiting teachers to be Zoom hosts for our August 8th virtual reading clubs during summer break.
As soon as we confirm enough teacher hosts, anyone who has volunteered with us at any past reading clubs will be able to submit an RSVP on our home page for those reading clubs. So, please keep checking www.readingtokids.org to see if you can submit an RSVP!
Our summer reading clubs are much smaller, so mark your calendars for August 8th. Help us continue to be a bright spot for kids throughout the summer!
_______________________________________________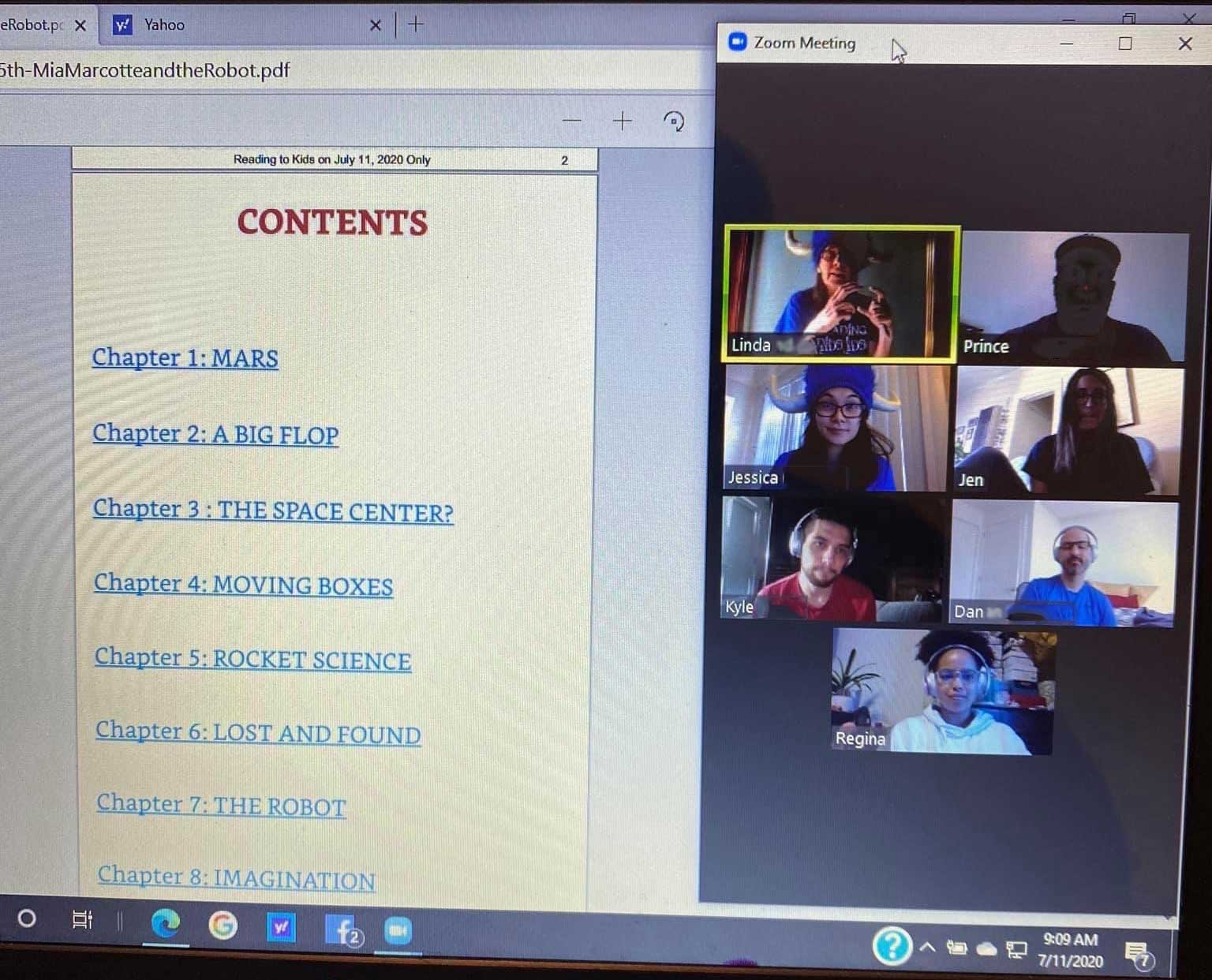 For our virtual reading clubs we need experienced volunteers to help train volunteers to use Zoom or be a second or third virtual Site Coordinator in our Zoom reading clubs for any of our schools.

These smaller summer reading clubs are the best times to step into any of these important roles - all training pleasantly provided safely at home!

Please e-mail us at info@readingtokids.org if you can help us create wonderful reading clubs!

_______________________________________________

READING TO KIDS
IS IN THE NEWS!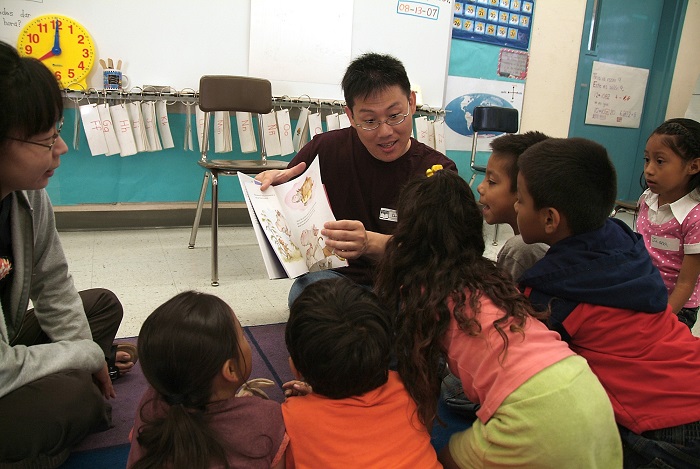 _______________________________________________