Dear Friends of Reading to Kids,
Even though it was the middle of their summer break, last Saturday 228 kids, 82 volunteers, and 32 teachers & staff helped to make our July 11th reading clubs a success!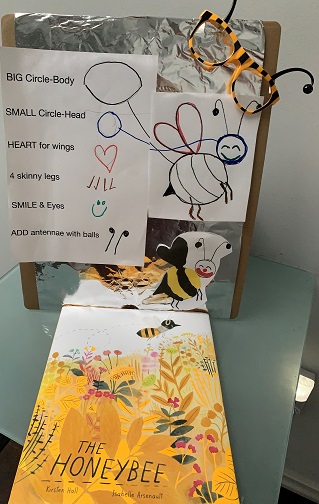 Volunteer Shayna Resnick's
Kindergarten craft for The Honeybee
(click the above image to see full size)
These were just our third virtual reading clubs, and despite the spotty internet and technology access the families we serve face, we read to only eight fewer kids this July than in July 2019 or July 2018! We were once again thrilled to be a reliable presence for the kids at our partner schools!
_______________________________________________
AUGUST 8TH READING CLUBS
LIKELY BUT NOT YET CONFIRMED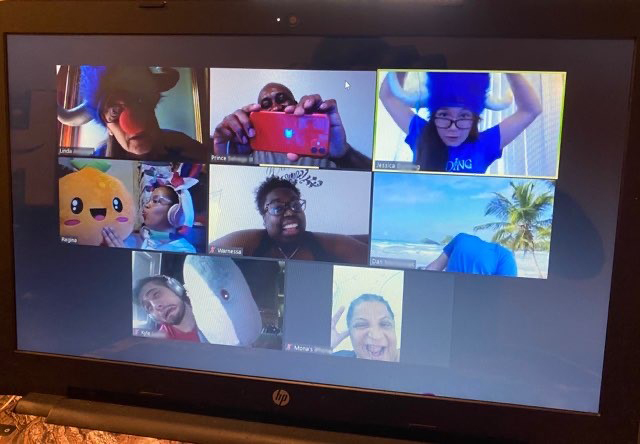 Volunteers at White Elem. being silly on Zoom
We are eager for next month's virtual reading clubs on August 8th, but first need to recruit enough teachers to be Zoom hosts for them.
As soon as we confirm enough teacher hosts, anyone who has volunteered with us at any past reading clubs will be able to submit an RSVP on our home page for those reading clubs. So, please keep checking www.readingtokids.org to see if you can submit an RSVP!
Our summer reading clubs are much smaller, so mark your calendars for August 8th. Help us keep students reading throughout the summer!
_______________________________________________
20TH & 130TH CLUBS
MILESTONE READERS!
Virtual reading clubs count towards our milestones just as much as our face-to-face reading clubs!

Though we couldn't provide printed milestone certificates to them, we honored Satya Persaud (20 reading clubs) and Cathy Ostiller (130 reading clubs) by sharing their milestone certificates at their schools' Site Coordinator debrief sessions after the clubs and at our post-reading clubs Zoom "lunch" gathering!
Satya is one of our Site Coordinators at MacArthur Park, and Cathy joins 15 other volunteers who have read with us at 130 or more reading clubs!
_______________________________________________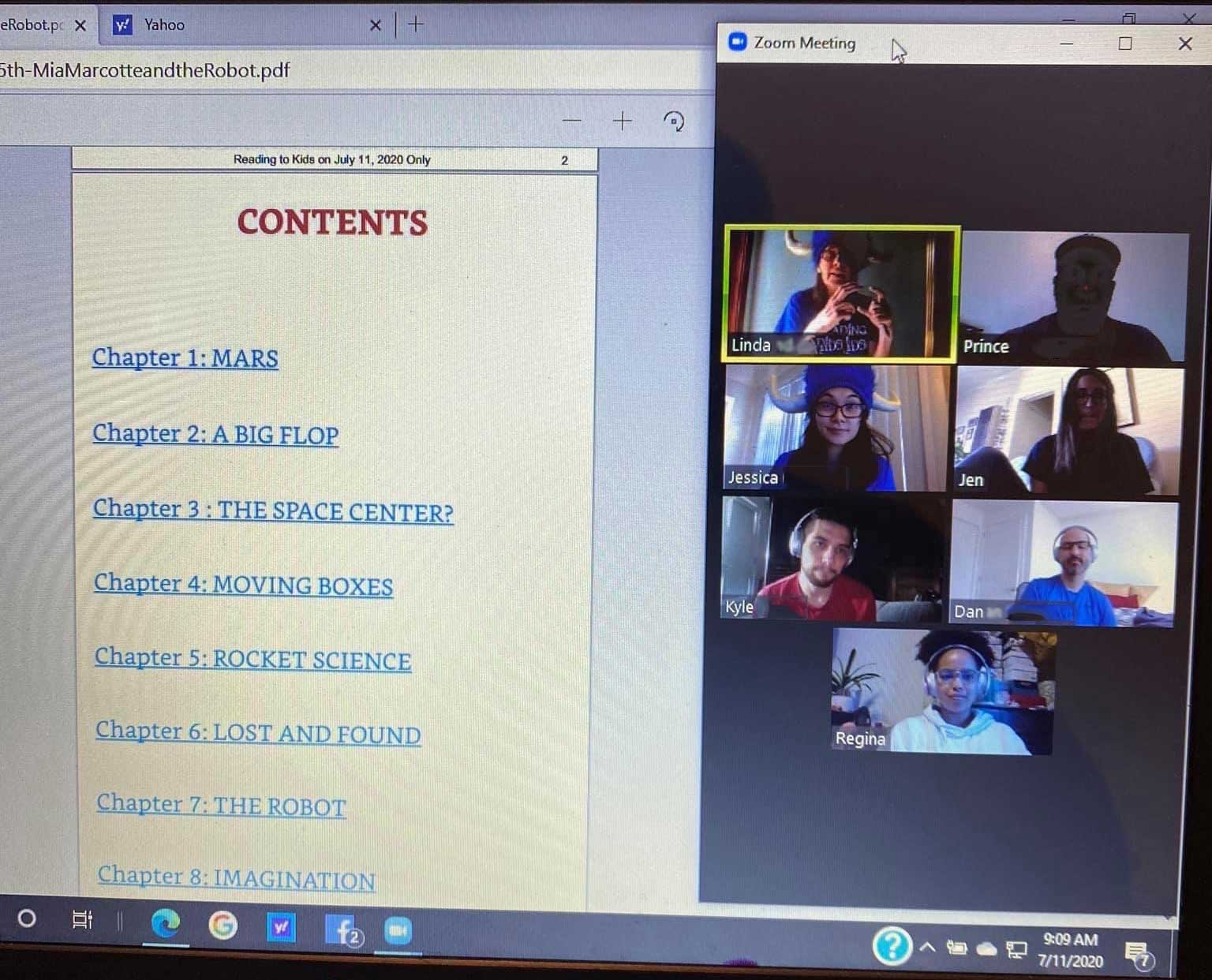 For our virtual reading clubs we need experienced volunteers to
help train volunteers to use Zoom or be a second or third virtual Site Coordinator
in our Zoom reading clubs for any of our schools.
These smaller summer reading clubs are the best times to step into any of these important roles - all training pleasantly provided safely at home!
Please e-mail us at
info@readingtokids.org
if you can help us create wonderful reading clubs!
_______________________________________________
Thanks, and once enough teachers are confirmed, we will open our RSVP system for our next reading clubs (always the second Saturday of each month) on August 8th.