Dear Friends of Reading to Kids,
UCLA Circle K International members are back at it again, creating three more read-aloud videos!
In pairs using Zoom, they read aloud more books in the public domain by Bruce Larkin, and as before, each of their videos includes a fun craft walk-through the kids can do at home!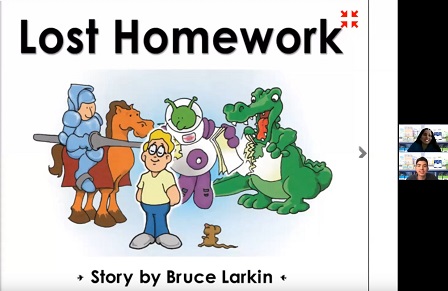 Click on the image above to see Alison Menjivar and Kevin Ru read aloud Lost Homework. Their monster corner bookmark craft starts at the 1:33!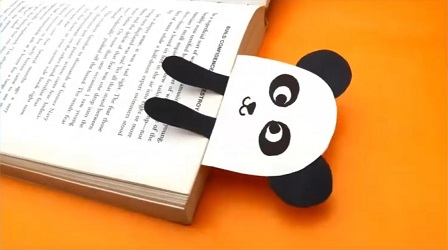 Or, click on the image above to see Leanne Bagood and Tam Nguyen read aloud Panda Bears. Their adorable panda bookmark craft starts at the 1:12 mark.

If you click on the image above you can watch Stephanie Ramirez and Jessica Revilla read aloud People Use the Environment. Their very cool 3-D flower craft starts at 3:30 in the above.
Abby Volk, another of our volunteers, also created her own read-aloud video that she shared with us! Click on the image below to hear her read aloud The Good Egg, a book we read aloud to 1st graders back in May 2019 on Reading to Kids 20th Anniversary.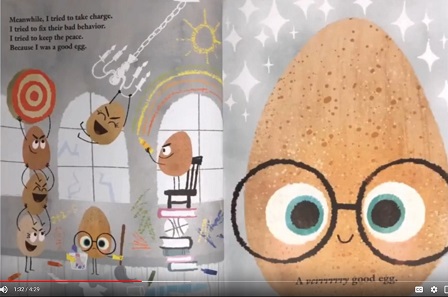 Then read on below for how you can become a Reading to Kids star by creating your own chapter book videos for the 3rd - 5th graders!
_______________________________________________
JULY 11TH READING CLUBS
NEARLY CONFIRMED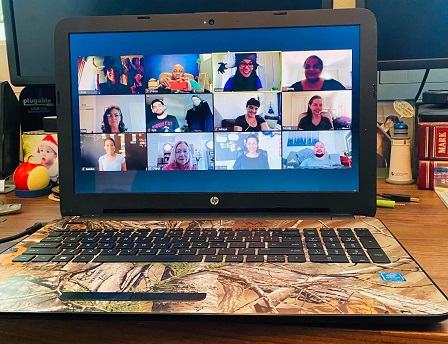 Volunteers checking in for our Zoom reading clubs
on June 13th at Charles White Elementary
We are still recruiting teachers to be Zoom hosts for our July 11th virtual reading clubs during summer break.
As soon as we confirm enough teacher hosts, anyone who has volunteered with us at any past reading clubs will be able to submit an RSVP on our home page for those reading clubs. So, please keep checking www.readingtokids.org to see if you can submit an RSVP!
Our summer reading clubs are smaller, so mark your calendars for July 11th and August 8th. Help us keep students reading throughout the summer!
_______________________________________________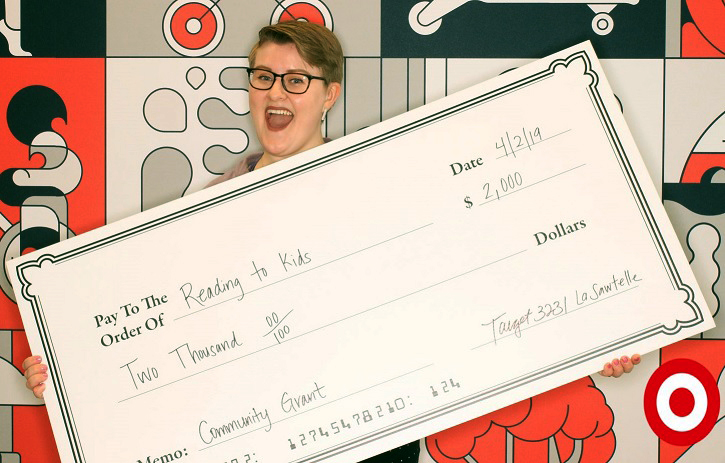 Did you know Reading to Kids receives about half of our funding from corporation and foundation grants? For example, over the last five years alone six of our volunteers helped us receive $140,000 in grants from their employers!
Please check to see if your employer offers grants that Reading to Kids can apply to, and let us know! You may help us buy thousands of books for kids!
_______________________________________________
HOW TO CREATE AND SHARE
YOUR OWN CHAPTER BOOK
READ-ALOUD VIDEOS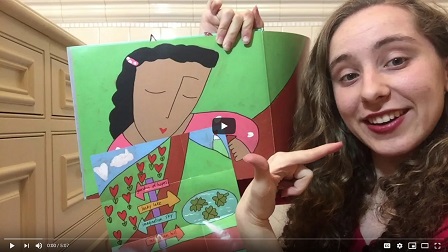 Want to bring the joy of reading to the kids at our partner schools while everyone is staying safe at home? Then create and share your own read-aloud videos that end with a craft!
We're especially looking for videos of 4th and 5th grade "chapter books". We'd like to keep reading alive with the older kids by intriguing them with longer books we have read to them. You may only read aloud the first 40 pages or so, just as we do at our reading clubs.
We'd like to add your videos that the kids at our partner schools can find on our website.
Click this link for all of our tips and which books to read aloud, including tips from Chris Martin when he created his Oh, the Places You'll Go! video! Click the image below to jump to their crafts portion.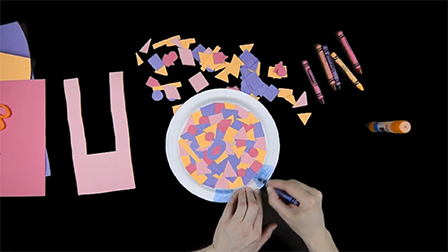 _______________________________________________