At Saturday's reading clubs we were delighted to have 734 kids, 355 volunteers, 174 parents, and 32 teachers & staff kick off the new school year with us!
We celebrated 29 volunteer milestones on Saturday! Below you can see
Julie Moskovitz receiving her 100th reading clubs
milestone certificate and 100+ name badge from Los Angeles Site Coordinator
Paul Chung
. Click the photo to see it full-sized!
Also receiving significant milestone certificates on Saturday were
Toni Wilson
at Gratts Elementary for her
120th reading club
,
Mark May
the Site Coordinator at Esperanza for his
200th reading club
, and
David Rickard
(also at Esperanza Elementary) earning his
210th reading clubs
milestone! David is our 2nd volunteer to participate for 210 Saturday mornings!
We are very happy to announce that last Thursday we welcomed our new Program Coordinator, Talethe Jackson!
Talethe (pronounced "Tuhleethuh") will focus on increasing the quality of our volunteer experience, coordinating the monthly reading clubs at all of our schools, and volunteer recruitment.
Talethe is a University of Arkansas graduate, where she earned her BA in Political Science with a Minor in Nonprofit Leadership Studies. She previously worked as an Education Programs Coordinator and Youth Program Assistant for UA Little Rock Children International, and worked at Community Partners in Los Angeles. She has earned her Certified Nonprofit Professional credential and is currently earning a Masters of Public Administration.
INTRODUCING OUR NEW LITERACY COORDINATOR,
ANTHONY REYES!
It is also our pleasure to announce that Anthony Reyes joined us last Friday as our new Literacy Coordinator!
Anthony joins us as a Public Allies AmeriCorps Apprentice for the 2019-20 school year, and during his 10-month term with us he will focus on logistics and implementation of our reading clubs at all of our schools, as well as increasing kid, parent, and teacher participation each month.
Anthony is a student at Los Angeles Trade Technical College, and has volunteered for multiple years at T.R.U.S.T. South LA and at Dr. Olga Mohan High School, where he also worked as a math tutor. After his 10-month commitment, Anthony plans to attend UC Berkeley to study law.
Please welcome Talethe and Anthony as you meet them at the reading clubs, El Cholo, and our offices!
_______________________________________________
DRAG QUEEN BINGO ON OCT. 2ND:
JOIN US & SHARE OUR FLYER!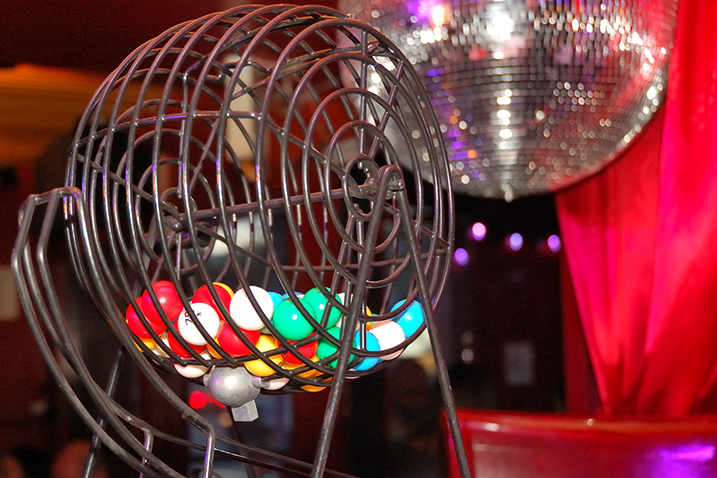 It's back! On Wednesday, October 2nd, join Reading to Kids for Legendary Bingo at Hamburger Mary's in West Hollywood!
The drinks are strong, the drag queen bingo is "R" rated, and seating is limited, so be sure to reserve your seat in advance!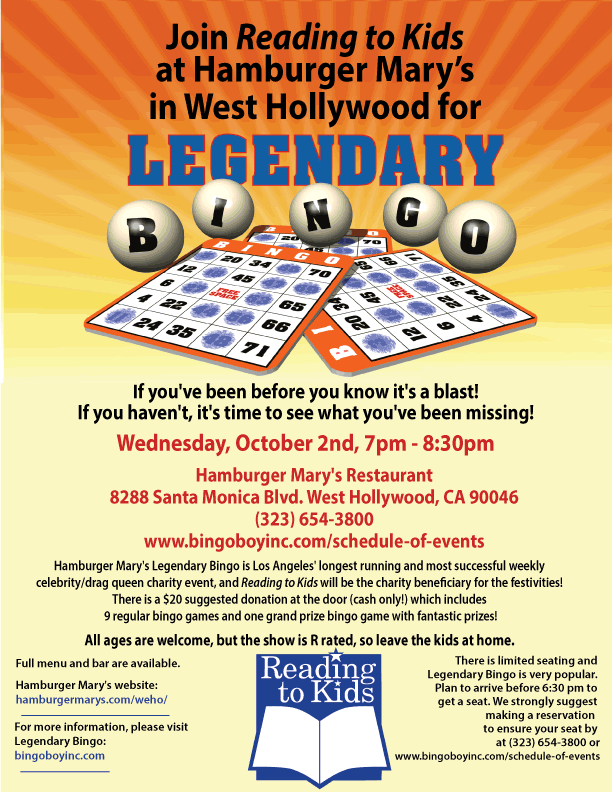 If you've been before you know it's a blast. If you haven't, click here for a video of one of our previous winners to see what you've been missing!
Please click the image above for a flyer in .PDF format, and forward it to anyone you know who may be interested in going to our Legendary Bingo Night. You can also print out the flyer and post it wherever many people are likely to see it, perhaps with a note that you are going and inviting others to join you.
WHEN:   Wednesday, Oct. 2, 7pm - 8:30pm
WHERE: Hamburger Mary's Restaurant
              8288 Santa Monica Blvd.
              West Hollywood, CA 90046
              (323) 654-3800
              bingoboyinc.com/schedule-of-events/
Cost:  $20 suggested donation (cash only, please!), which includes 9 regular bingo games and one grand prize bingo game with fantastic prizes!
Legendary Bingo is very popular and there is limited seating available. Plan to arrive before 7:00 p.m. to get a seat. We strongly suggest making a reservation at bingoboyinc.com/schedule-of-events/ or (323) 654-3800 to ensure your seat.
All proceeds go to Reading to Kids. For more details, visit our Oct. 2nd Bingo event on Facebook and invite your friends!
_______________________________________________
BUY A READING TO KIDS T-SHIRT!
(Click on each photo below to see a larger version.)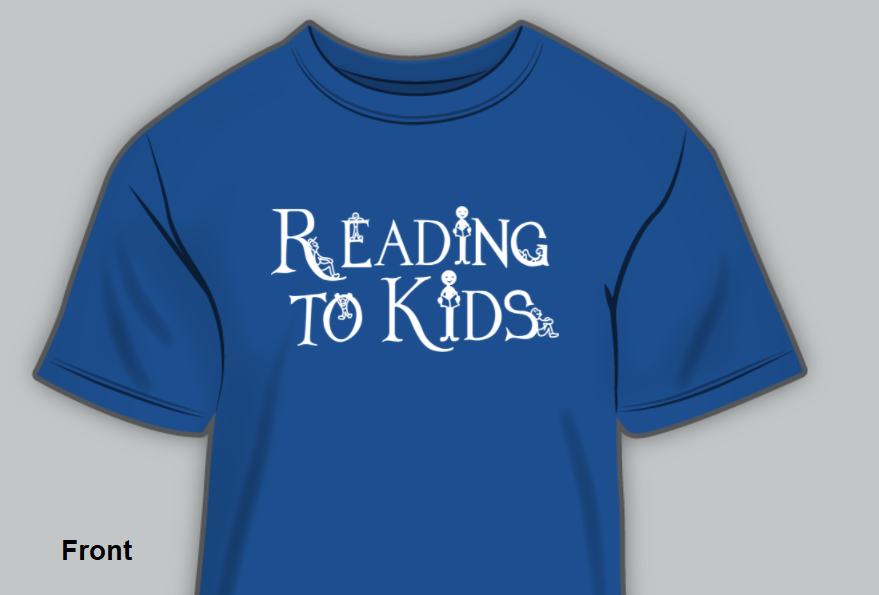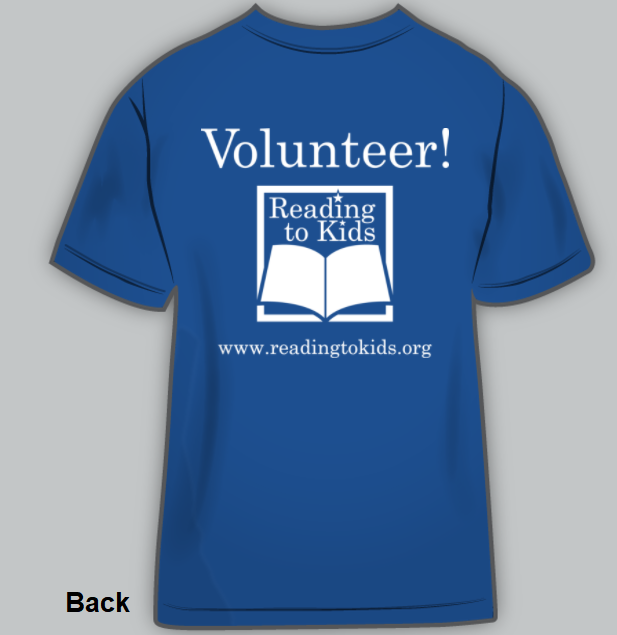 It's time once again to get your very own Reading to Kids t-shirt!
We have a group order ending on September 29th, so please head over to our Order a T-Shirt link for all the details on how you can order your own shirt like the one shown above.
That Order a T-Shirt link is also available in the lower left-hand side of our website. The more t-shirts ordered by the 29th, the less expensive they will be!
_______________________________________________
RUNNERS NEEDED FOR MARATHON,
1/2 MARATHON, OR 5 K!
Do you know any runners? Are you a runner? Please forward this email to them and ask them to join Team Reading to Kids in the 2020 Los Angeles Marathon on Sunday, March 8th!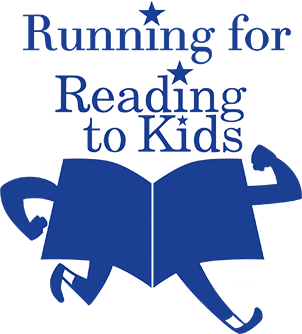 We're looking for six more full marathon runners and six Charity Challenge runners (the last 13 miles of the course) to join us in one of the best marathons in the country.
If either of those distances is too daunting, you can join us in the Big 5K (that's just 3.1 miles) near Dodger Stadium the day before the marathon on Saturday, March 7, 2020.
You can share this Facebook group with any of your runner friends to encourage them to join our team!
If you or a runner you know is interested in becoming one of our fundraising runners or creating a fundraising team, please email Chris Martin at marathon@readingtokids.org!
IMPORTANT NOTE: To register to run on behalf of Reading to Kids, you MUST receive from us a special web address to use when registering on the Los Angeles Marathon website.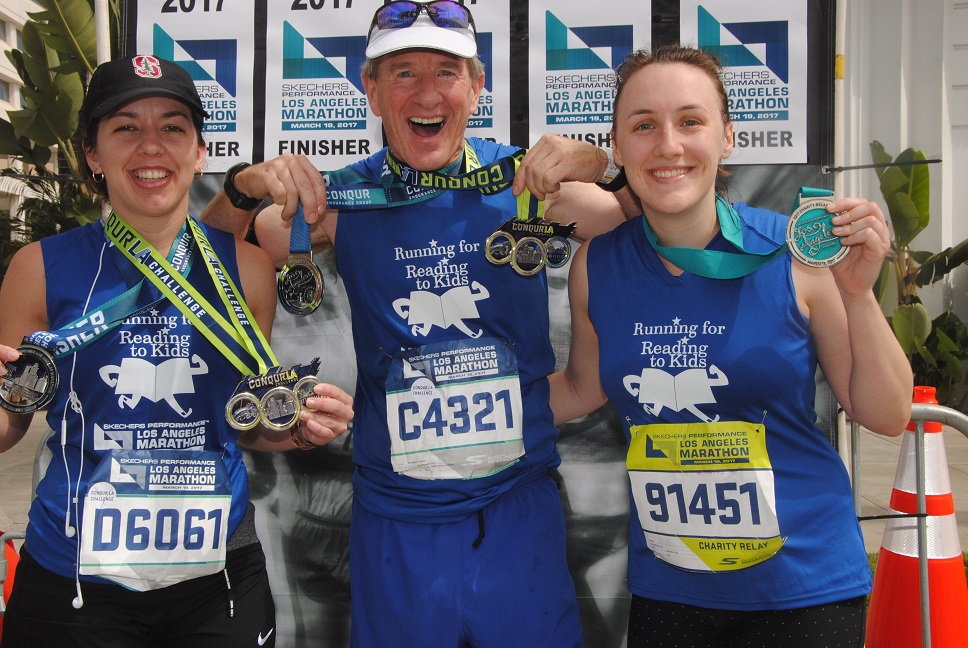 _______________________________________________