June is two days away, which means our June 8th reading clubs are just 9 days away. We still need 23 more volunteers, so sign up now!
We especially need more of our experienced volunteers to help as GLCs, Training Coordinators, Check-In Helpers, & Site Operations Helpers.
You can read about those roles here and email info@readingtokids.org if you want to help in any, even if your school is full!
These smaller summer reading clubs are the best times to step into any of these important roles - all training will be pleasantly provided!
(If you signed up for the reading clubs but can't join us, please cancel your RSVP so that another volunteer can read with us.)
_______________________________________________
READING TO KIDS AMBASSADORS
NEEDED NEXT WEEK FOR THE
FINAL WEEK OF THE SCHOOL YEAR!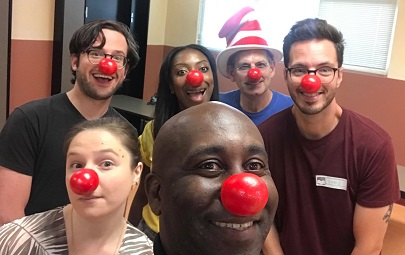 Next week is the last week of the school year! That week for an hour or two between 7:30am and 2:30pm we need your help conducting quick classroom walk-throughs or handing out flyers to encourage kids to come to our June 8th reading clubs.
This can be a lot of fun and we'll provide everything you need. Please reply to
info@readingtokids.org
or call the office at
(310) 479-7455
if you can be an Ambassador!
_______________________________________________
Are you or is someone you know ready to work full-time at a nonprofit where you can make a big difference? Reading to Kids is hiring a Program Coordinator for a permanent position!
The position is posted on our website, where you can read it by clicking on the Program Coordinator button below Latest News. Be sure to apply as soon as possible.

Please share the above position with anyone you think would be a good fit!
_______________________________________________
Thanks, and we hope you can help at our June 8th reading clubs!