Dear Friends of Reading to Kids,
We are looking for a Los Angeles venue that can seat around 300 people for our May 11th 20th Anniversary. If you have a connection, please let us know!
URGENT! 99 MORE READERS NEEDED IN 9 DAYS
FOR SEPT. 8TH CLUBS!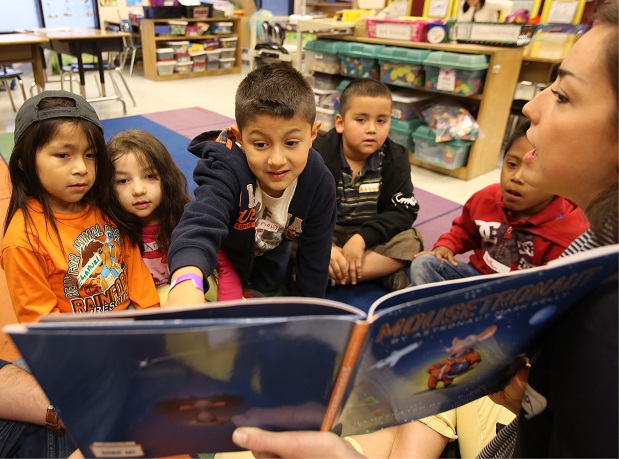 We need another 99 more volunteers for the September 8th reading clubs, so here are 5 easy things you can do right now to recruit them!
If you haven't already, please visit our website now and sign up.


"Join" our September 8th Facebook Event to let your friends know the fun you'll be up to that Saturday!


Whether or not you can volunteer on the 8th, tweet and post to all your friends and followers that we need more volunteers. Here's a sample post you can use:

"My favorite volunteer organization, Reading to Kids, is looking for more volunteers for their September 8th reading clubs. The theme is "Back to School Fun", and every child will get a free book and a school supply that morning. Join me at ### Elementary School for a fantastic morning of reading to elementary school kids near downtown LA. To join me, sign up online today at www.readingtokids.org."

If you write your own post, please be sure to include the following two things:

- The reading clubs are Saturday morning, September 8th, near downtown LA
- Volunteers must sign up online by 3pm on Friday, Sept. 7th, at www.readingtokids.org

If you have people in mind who you think would really like to read with us, tag them in your post. It will alert them to the reading clubs and show up in their friends' news feeds.


Copy from our email template at http://www.readingtokids.org/News/SampleVolRecruitEmail.pdf to encourage people you know to sign up to read with us!


Print out this flyer at http://readingtokids.org/ProMaterials/VolunteerTearOffFlyer.pdf and post it somewhere others will see it. Make it a personal and fun social event by including the school at which you'll be reading or encouraging them to read at your favorite of our eight partner schools!
_______________________________________________
READING TO KIDS AMBASSADORS NEEDED
NEXT WEEK!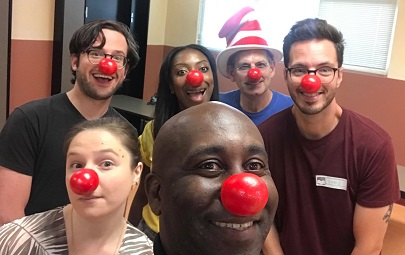 Next week we need help promoting Reading to Kids at our partner schools!
There are three different ways you can help: Teacher Breakfast Deliveries, Back-to-School-Nights, and conducting quick classroom walk-throughs to encourage kids to come to the reading clubs.
We'll supply everything you need, including your talking points. Although it's great if you can speak Spanish (even a little), all of our parent materials are bilingual, and there's always someone who can translate for you at the school.
Our Ambassadors always have a great time with the kids and parents - come find out why!
If you can be an Ambassador, please e-mail us at info@readingtokids.org or call (310) 479-7455.
_______________________________________________
BACK-TO-SCHOOL SUPPLIES NEEDED
FOR SEPTEMBER 8TH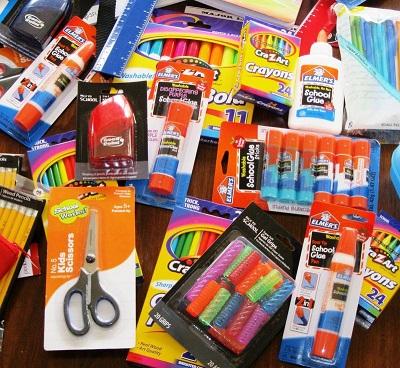 We want to give school supplies to each kid who attends the September 8th clubs.
If you happen to have the following laying around (or want to pick some up at back-to-school sales), these are the specific items we are looking for:
NEW
Spiral notebooks
Colorful 2-pocket folders
3-ring binders
3-ring pencil pouches
Large erasers
Stores such as Office Depot, Staples, and Target are promoting great back-to-school specials. If you're going to be there anyway, why not pick up a folder or ten for the kids?
Please email us at info@readingtokids.org or call us at (310) 479-7455 if you have any supplies to donate. September is always a fun month, and made much more so with the giveaways!
_______________________________________________
RUNNERS NEEDED FOR MARATHON,
1/2 MARATHON, OR 5 K!
Do you know any runners? Are you a runner? Please forward this email to them and ask them to join Team Reading to Kids in the 2019 Skechers Performance Los Angeles Marathon on Sunday, March 24th!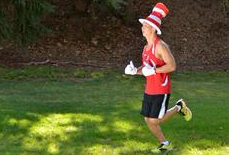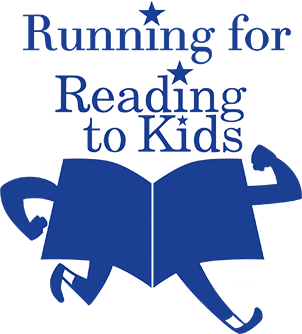 We're looking for eight more full marathon runners and five Charity Challenge runners (the last 13 miles of the course) to join us in one of the best marathons in the country.
If either of those distances is too daunting, you can join us in the Big 5K (that's just 3.1 miles) near Dodger Stadium the day before the marathon on Saturday, March 23, 2019.
You can share this Facebook group with any of your runner friends to encourage them to join our team!
If you or a runner you know is interested in becoming one of our fundraising runners or creating a fundraising team, please email Chris Martin at marathon@readingtokids.org!
IMPORTANT NOTE: To register to run on behalf of Reading to Kids, you MUST receive from us a special web address to use when registering on the Skechers Performance Los Angeles Marathon website.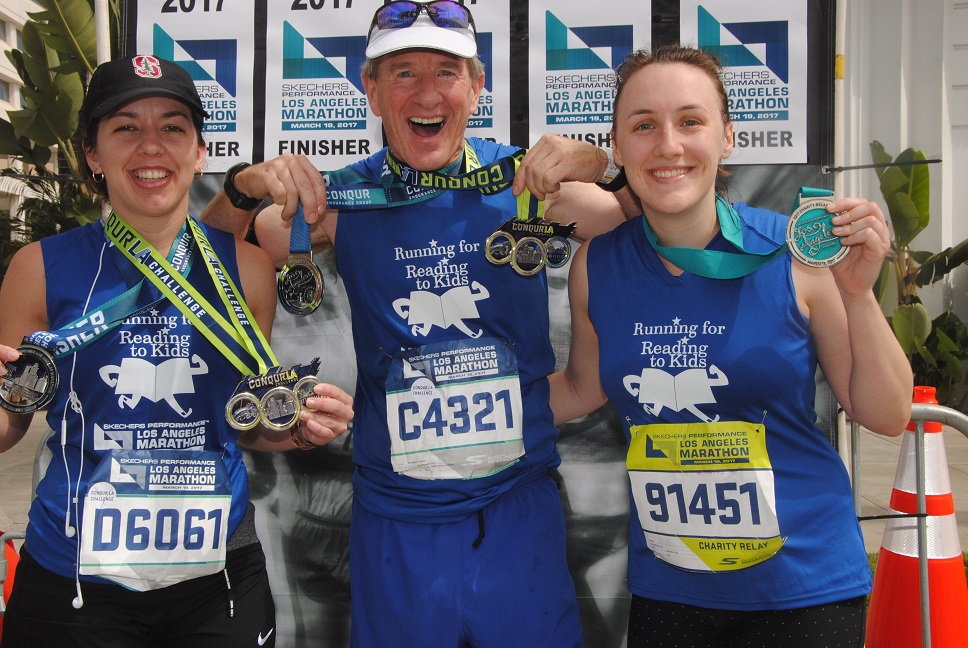 _______________________________________________
LEGENDARY BINGO ON OCT. 3RD:
SAVE THE DATE & SHARE OUR FLYER!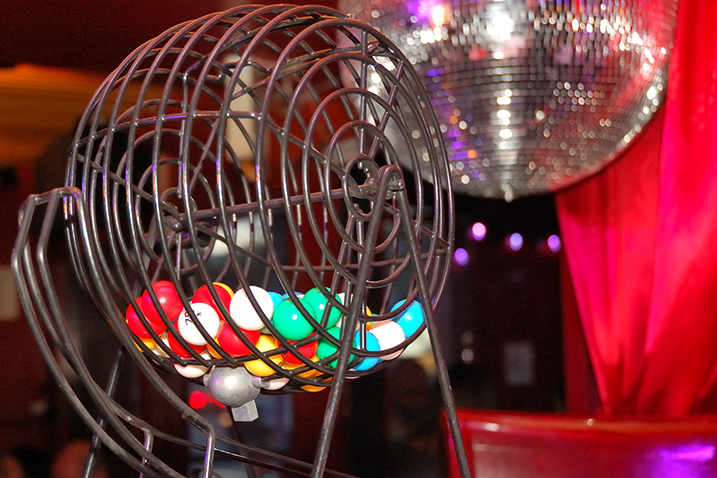 It's back! On Wednesday, October 3rd, join Reading to Kids for Legendary Bingo at Hamburger Mary's in West Hollywood!
The drinks are strong, the drag queen bingo is "R" rated, and seating is limited, so be sure to reserve your seat in advance!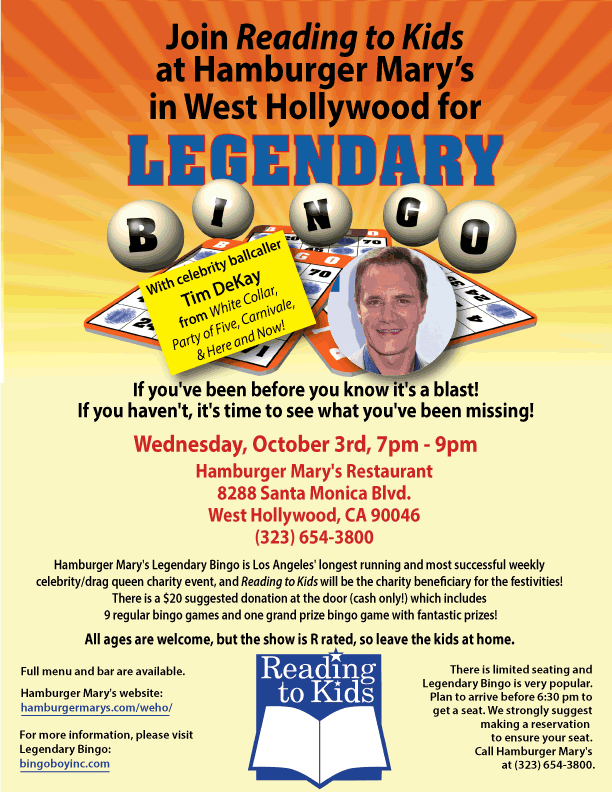 If you've been before you know it's a blast. If you haven't, click here for a video of one of our previous winners to see what you've been missing!
Please click the image above for a flyer in .PDF format, and forward it to anyone you know who may be interested in going to our Legendary Bingo Night. You can also print out the flyer and post it wherever many people are likely to see it, perhaps with a note that you are going and inviting others to join you.
WHEN: Wednesday, Oct. 3, 7pm - 9pm
WHERE: Hamburger Mary's Restaurant
8288 Santa Monica Blvd.
West Hollywood, CA 90046
(323) 654-3800
Cost: $20 suggested donation (cash only, please!), which includes 9 regular bingo games and one grand prize bingo game with fantastic prizes!
Legendary Bingo is very popular and there is limited seating available. Plan to arrive before 7:00 p.m. to get a seat. We strongly suggest making a reservation (you must have a party of 4 or more) at Hamburger Mary's to ensure your seat.
All proceeds go to Reading to Kids. For more details, visit our Oct. 3rd Bingo event on Facebook and invite your friends!
_______________________________________________