Dear Friends of Reading to Kids,
August arrives next week, and on August 11th we're celebrating creativity at our Arts & Entertainment reading clubs! Click here to submit your RSVP today.
If you signed up for the reading clubs but can't join us, please cancel your RSVP so that another volunteer can take your place!
_______________________________________________
BE A READING TO KIDS AMBASSADOR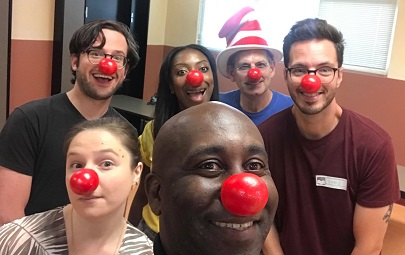 With the 2018-19 school year beginning August 14th, we will have many opportunities for you to help us promote Reading to Kids at our partner schools as a Reading to Kids Ambassador.
There are three different ways you can help: Kindergarten Orientations, Teacher Breakfast Deliveries, and Back-to-School-Nights.
We'll supply everything you need, including what to say at the Kindergarten Orientations. Although it's great if you can speak Spanish (even a little), all of our parent materials are bilingual, and there's always someone who can translate for you at the school.
Our Ambassadors always have a great time with the kids and parents - come find out why!
If you can be an Ambassador, please e-mail us at info@readingtokids.org or call (310) 479-7455.
_______________________________________________
THREE MORE COMPUTERS OR TABLETS WANTED TO GIVE TO KIDS!
At our August 11th reading clubs we would love to give away a computer or iPad/tablet to one lucky kid at each school.
If you or your employer have any working computers that are less than 6 years old running Windows 7 or later, or any Macintosh computers less than 7 years old, or any iPads or similar tablets, we can give them to deserving kids!
We especially need working computers (CPUs), whether or not they come with monitors, keyboards, etc.
Please email us at info@readingtokids.org if you can help make a kid very happy!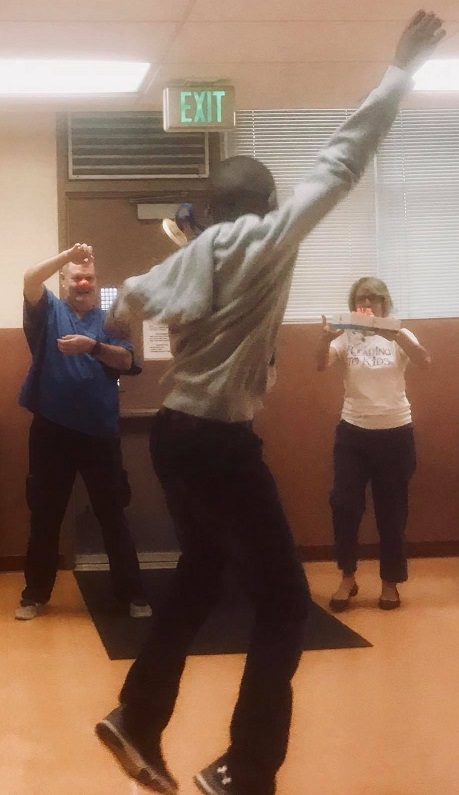 A Charles White Elementary 5th grader with perfect Reading to Kids attendance this school year leaps for joy after winning a new iPad
from Site Coordinator Linda Antonioli!
_______________________________________________
READING TO KIDS IS HIRING -
APPLY EARLY!
Reading to Kids is hiring a Literacy Coordinator through AmeriCorps for a 12 month position starting in November! The position is posted on our website, where you can read it by clicking on the Literacy Coordinator button below Latest News.

Please also share the above link to the position with anyone you think would be a good fit, especially if they have volunteered with us as readers or other roles!
_______________________________________________
THANK YOU AGAIN TO THE
ELLA FITZGERALD CHARITABLE FOUNDATION!
We are delighted to share that the Ella Fitzgerald Charitable Foundation has donated another 2,160 brand new books! We'll be giving them away to children over the next several months, and these books will amuse and inspire for years to come.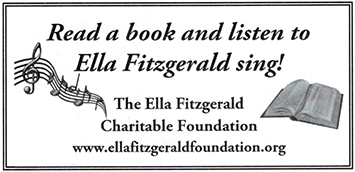 Please join us in thanking the Ella Fitzgerald Charitable Foundation by visiting their website and the official Ella Fitzgerald Facebook fan page.
_______________________________________________