April starts this weekend, which means our April 14th Amazing Animals & Interesting Environments reading clubs need you and your friends!
We still need 148 more volunteers, so please submit your RSVP today and help recruit friends by joining and sharing our April 14th Facebook event.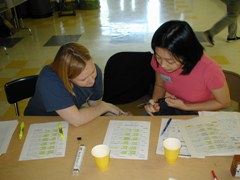 Ready to play an integral role at our monthly reading clubs? We also need experienced volunteers to
help train new volunteers, be a GLC or Check-In Helper, or especially be a second or third Site Coordinator
at any of our schools. Please e-mail us at
info@readingtokids.org
to help create wonderful reading clubs!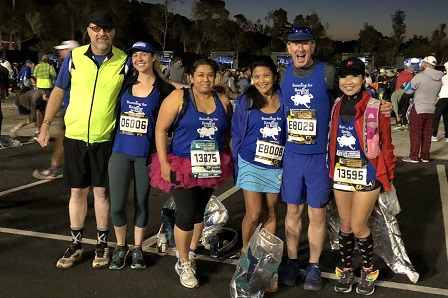 On Sunday, March 18th,
Team Reading to Kids collectively ran 360 miles
at the 2018 Skechers Performance Los Angeles Marathon! Head over towards the bottom of
their website
to see a
slideshow
of our runners before, during, and after the marathon.
They have now raised $15,300, and you can still donate to their fundraising pages to help them reach their $20,000 goal!


It's back! On Wednesday, May 2nd, join Reading to Kids for Legendary Bingo at Hamburger Mary's in West Hollywood!
The drinks are strong, the drag queen bingo is "R" rated, and seating is limited, so be sure to reserve your seat in advance!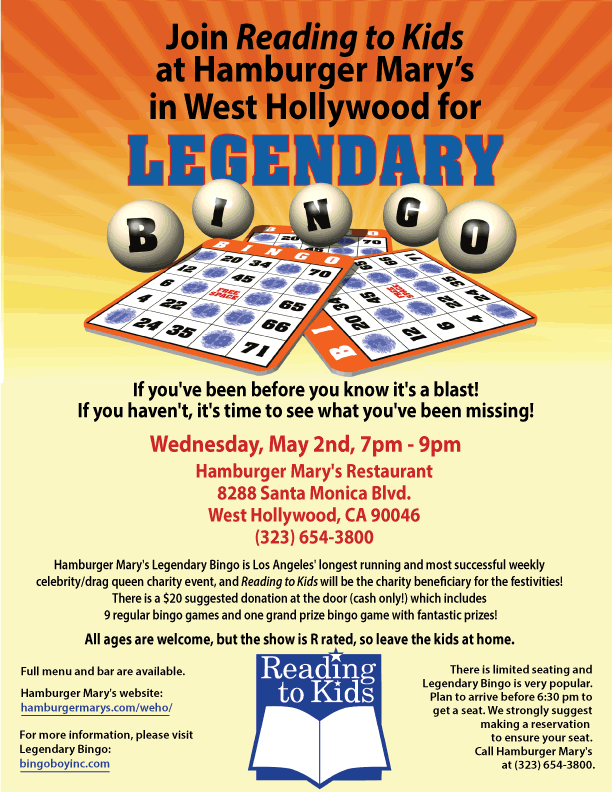 If you've been before you know it's a blast. If you haven't, click here for a video of one of our previous winners to see what you've been missing!
Please click the image above for a flyer in .PDF format, and forward it to anyone you know who may be interested in going to our Legendary Bingo Night. You can also print out the flyer and post it wherever many people are likely to see it, perhaps with a note that you are going and inviting others to join you.
WHEN: Wednesday, May 2, 7pm - 9pm
WHERE: Hamburger Mary's Restaurant
8288 Santa Monica Blvd.
West Hollywood, CA 90046
(323) 654-3800
Cost: $20 suggested donation (cash only, please!), which includes 9 regular bingo games and one grand prize bingo game with fantastic prizes!
Legendary Bingo is very popular and there is limited seating available. Plan to arrive before 7:00 p.m. to get a seat. We strongly suggest making a reservation (you must have a party of 4 or more) at Hamburger Mary's to ensure your seat.
All proceeds go to Reading to Kids. For more details, visit our May 2nd Bingo event on Facebook and invite your friends!
HELP FIND MORE BINGO PRIZES & A CELEBRITY!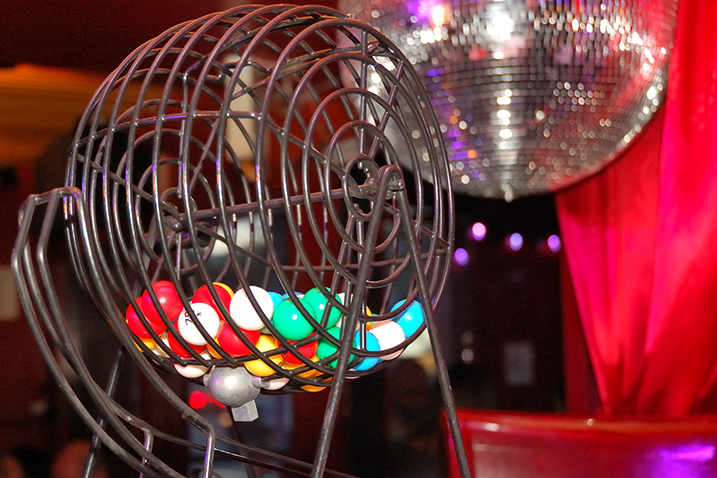 You can also
help us gather more prizes
for the bingo winners! To help you get started, here is
information about Reading to Kids
you can share with potential donors (such as where you work or shop), as well as a
donation form
for them to complete.
We'd also like to have a
celebrity host as a bingo caller
. Please e-mail us at
info@readingtokids.org
if you can personally reach out to any celebrities who would like to help your favorite good cause!
_______________________________________________
VOLUNTEERS NEEDED AT MAGNOLIA APRIL 7TH
FOR THE PICO UNION RESOURCE FAIR
The Institute of Popular Education of Southern California is hosting the 4th Annual Pico Union Resource Fair at Magnolia Elementary School on Saturday, April 7th from 9am - Noon.
This fair aims to provide a wide range of employment opportunities, immigration counseling, education, and health screenings for Pico Union community members and surrounding neighborhoods. The families that participate in Reading to Kids are part of this community!
_______________________________________________
LA TIMES FESTIVAL OF BOOKS
APRIL 21-22:
VOLUNTEER IN OUR BOOTH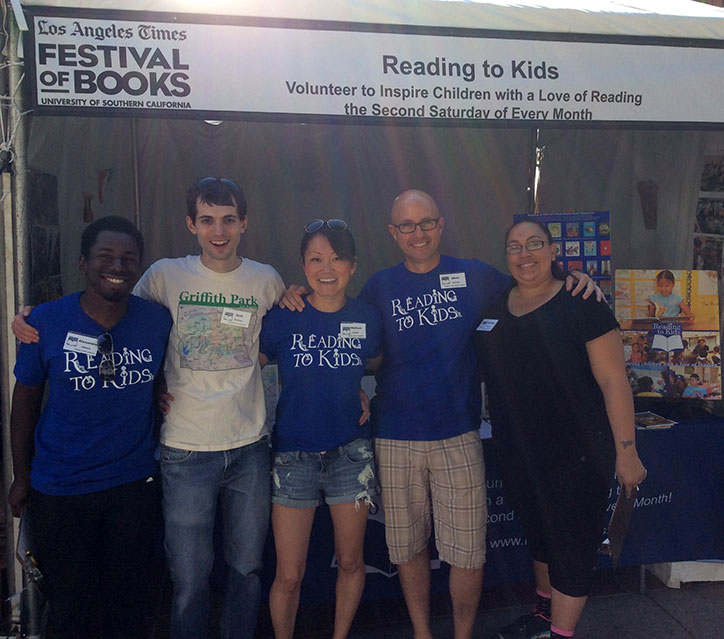 This year's Festival of Books will take place April 21-22 on the University of Southern California campus. Please join us in our booth to share your enthusiasm and Reading to Kids knowledge with other book lovers!
Click here to see all available shifts. If you're interested in volunteering, reply or e-mail info@readingtokids.org.
_______________________________________________