Dear Friends of Reading to Kids,
Last Saturday 754 kids, 409 volunteers, 58 parents, and 20 teachers & staff joined us for our "Music & Celebrations" reading clubs!
We thank all of the wonderfully talented and generous musicians who entertained them on Saturday!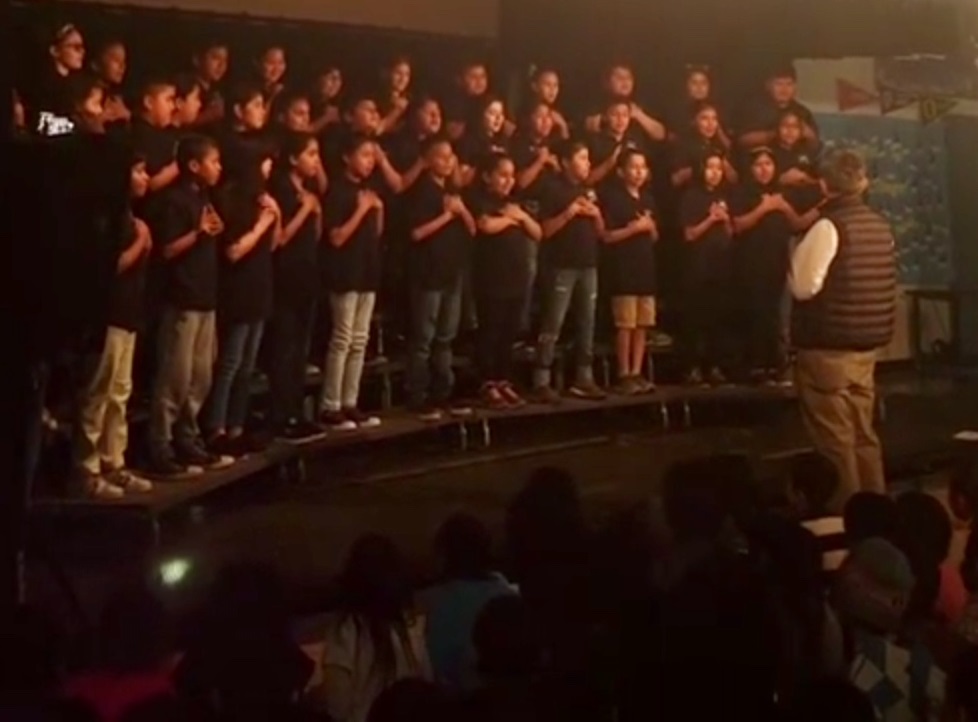 Above is a photo of the Los Angeles Elementary Chorus performing for us at their school. Click our 2018 musicians link to see photos of three of our other performers, too!
Looking ahead to next month, please sign up early for the next reading clubs! Click here to submit your RSVP for our Amazing Animals & Interesting Environments clubs on April 14th, then take a moment to join our April 14th Facebook event to help spread the word.
_______________________________________________
PLEASE DONATE TO OUR
MARATHON RUNNERS
THIS WEEK!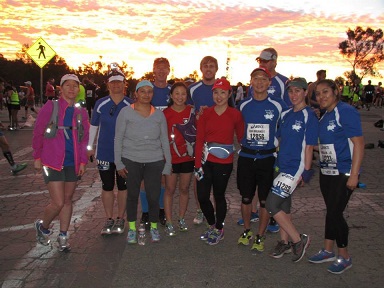 Please support Team Reading to Kids as they run the Skechers Performance Los Angeles Marathon this Sunday, March 18th!
So far they have raised $10,832 while training for hundreds of miles, and they have just five more days to reach their $20,000 fundraising goal! If you can donate a buck a mile to any runner, you'll help fuel them towards the finish line!

HAND OUT WATER DURING THE RACE!
Help represent Reading to Kids during the marathon by handing out water to the runners! You get a free LA Marathon t-shirt, too, as explained at their volunteer FAQ.
Our group will be at Water Station Mile 5 at Glendale Blvd., between Bellevue and Kent St. in Echo Park, on Sunday, March 18th from 5am - 11am.
Click this link to sign up. Our group is Reading to Kids and our shift location should be listed in green. Click the box to the green J05 Water Station Mile 5 shift, complete the form, and submit!
You can also cheer them on during the marathon at our course support booth located at San Vicente Blvd. and 17th St. from 8:30am - 1:30pm.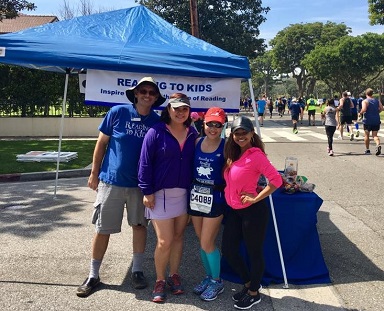 Course Support Booth
_______________________________________________
LA TIMES FESTIVAL OF BOOKS
APRIL 21-22:
VOLUNTEER IN OUR BOOTH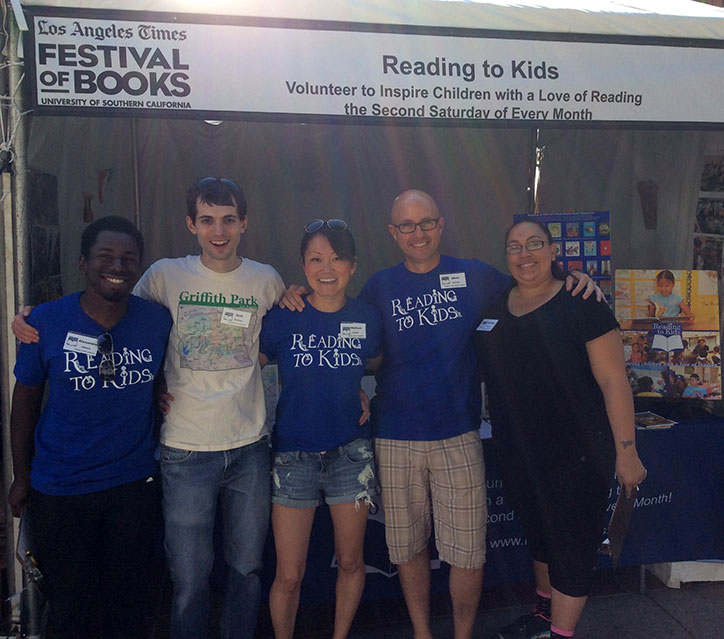 This year's Festival of Books will take place April 21-22 on the University of Southern California campus. Please join us in our booth to share your enthusiasm and Reading to Kids knowledge with other book lovers!
Click here to see all available shifts. If you're interested in volunteering, reply or e-mail info@readingtokids.org.
_______________________________________________