Dear Friends of Reading to Kids,
This Saturday we're gathering together for our "Good Friends" reading clubs!
We have about 11 spots available, so sign up now. If we are full, keep checking back today and tomorrow for new spots.
Or, if you have read with us at least a few times before, please email us at info@readingtokids.org if you can help in any of these roles:
GLC at Los Angeles, MacArthur Park, Magnolia,
or White
Training Coordinator at Alta Loma, Esperanza,
Los Angeles, MacArthur Park, or Magnolia
Food Runner at MacArthur Park
Bagel Runner at Politi (picking up from a shop
just south of LAX at 5pm tomorrow)
(If you're signed up but can't join us, please click here to cancel before 2pm tomorrow so someone else may take your place.)
_______________________________________________
BUY A READING TO KIDS T-SHIRT!
(Click on each photo below to see a larger version.)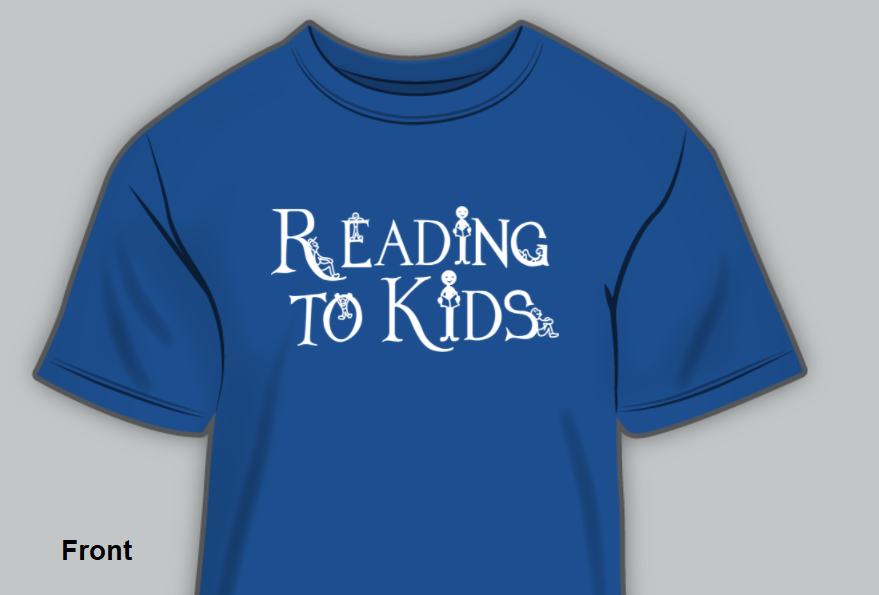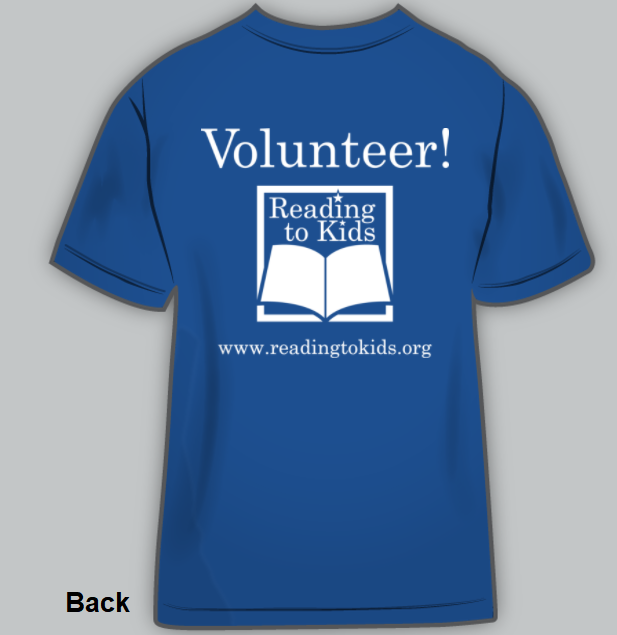 It's time once again to get your very own Reading to Kids t-shirt!
We have a group order ending on February 24th, so please head over to our Order a T-Shirt link for all the details on how you can order your own shirt like the one shown above.
That Order a T-Shirt link is also available in the lower left-hand side of our website. The more t-shirts ordered by the 24th, the less expensive they will be!
_______________________________________________
AARP & LA'S BEST LOOKING FOR TUTORS
AT ESPERANZA ELEMENTARY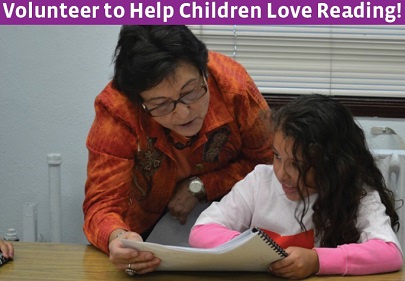 _______________________________________________
CAN'T RUN 26 MILES?
THEN DONATE TO SUPPORT OUR
MARATHON RUNNERS!
HAND OUT WATER DURING THE RACE!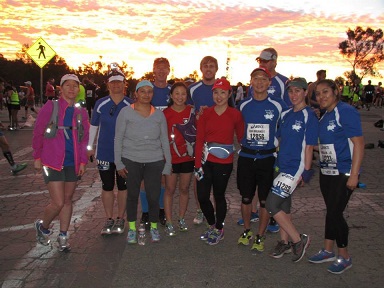 Please support Team Reading to Kids as they run the Skechers Performance Los Angeles Marathon on March 18th!
They have until March 18th to reach their $20,000 fundraising goal! If you can donate a buck a mile to your favorite runner, you'll help fuel them towards the finish line!

With every mile they train and every dollar they raise, these valiant souls help you inspire kids with a love of reading.
HAND OUT WATER DURING THE RACE!
Help represent Reading to Kids during the marathon by handing out water to the runners! You get a free LA Marathon t-shirt, too, as explained at their volunteer FAQ.
Our group will be at Water Station Mile 5 at Glendale Blvd., between Bellevue and Kent St. in Echo Park, on Sunday, March 18th from 5am - 11am.
Click this link to sign up. Our group is Reading to Kids and our shift location should be listed in green. Click the box to the green J05 Water Station Mile 5 shift, complete the form, and submit!
_______________________________________________
Our March 10th reading clubs feature "Music & Celebration", so we are looking for musicians to perform at each of our eight partner schools. In the past we've had everything from Korean drum troupes to electric violin players to marching bands!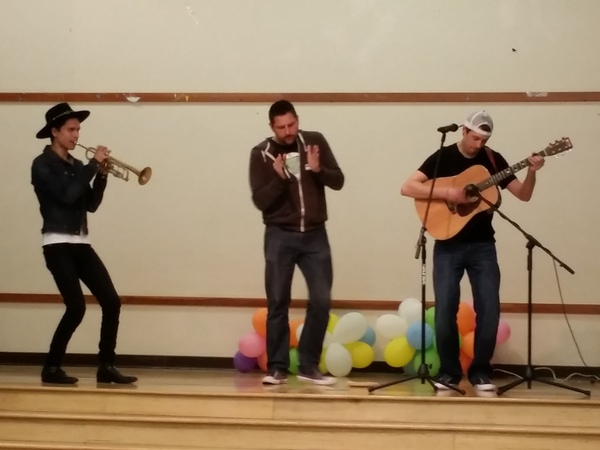 If you or someone you know is interested in sharing the gift of music with our students and volunteers, email us at info@readingtokids.org.
_______________________________________________
Thanks, and we hope you can help with any of the above!