Our Halloween, Magic, and Monsters reading clubs are just two weeks away, and we need your help to make sure we have enough volunteers!
We need 158 more volunteers to read aloud spooky and fun stories to an expected 1,200 plus kids eager to see the magicians performing on October 14th!
You can
visit our website now and sign up
, then also join our
October 14th Facebook event
to spread the word to your friends!
At the October 14th reading clubs, feel free to wear fun, school-appropriate
Halloween costumes
!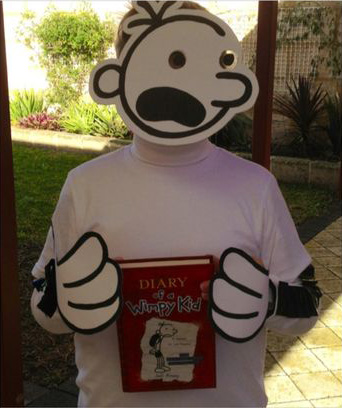 If you're signed up for the October 14th reading clubs but know you can't make it after all, please be sure to cancel your RSVP as soon as you can.
_______________________________________________
JOIN US FOR LEGENDARY BINGO
THIS WED. OCTOBER 4TH!
It's finally here! This Wednesday, October 4th, join us to play Legendary Bingo at Hamburger Mary's in West Hollywood!
If you've been before you know it's a blast. If you haven't, click here for a video of one of our previous winners to see what you've been missing!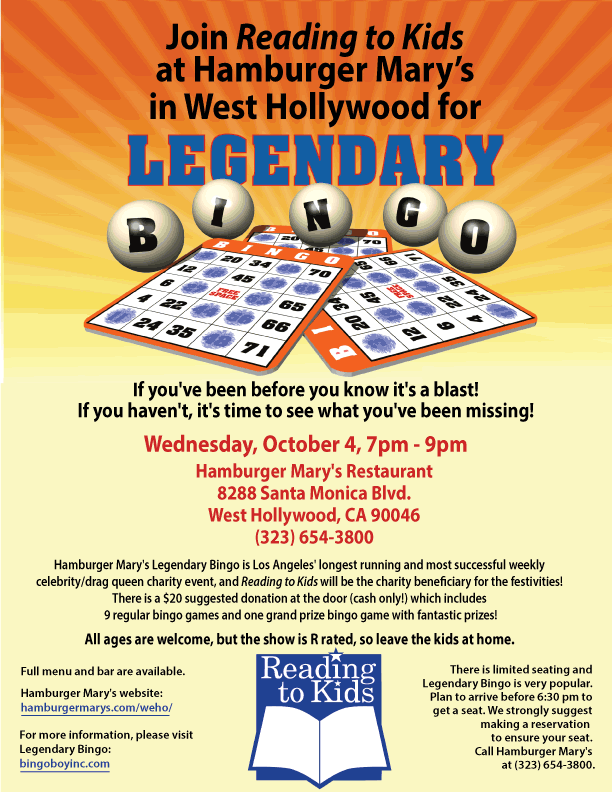 Please forward our flyer to anyone you know who may be interested in going to our Legendary Bingo Night. All proceeds go to Reading to Kids. For more details, visit our Oct. 4th Bingo event on Facebook and invite your friends!
WHEN: This Wednesday, October 4, 7pm - 9pm
WHERE: Hamburger Mary's Restaurant
8288 Santa Monica Blvd.
West Hollywood, CA 90046
(323) 654-3800
COST: $20 suggested donation (cash only, please!), which includes 9 regular bingo games and one grand prize bingo game with fantastic prizes!
The drinks are strong, the drag queen bingo is "R" rated, and seating is limited, so reservations are encouraged (you must have a party of 4 or more)!
_______________________________________________
BRING YOUR GROUP TO READING TO KIDS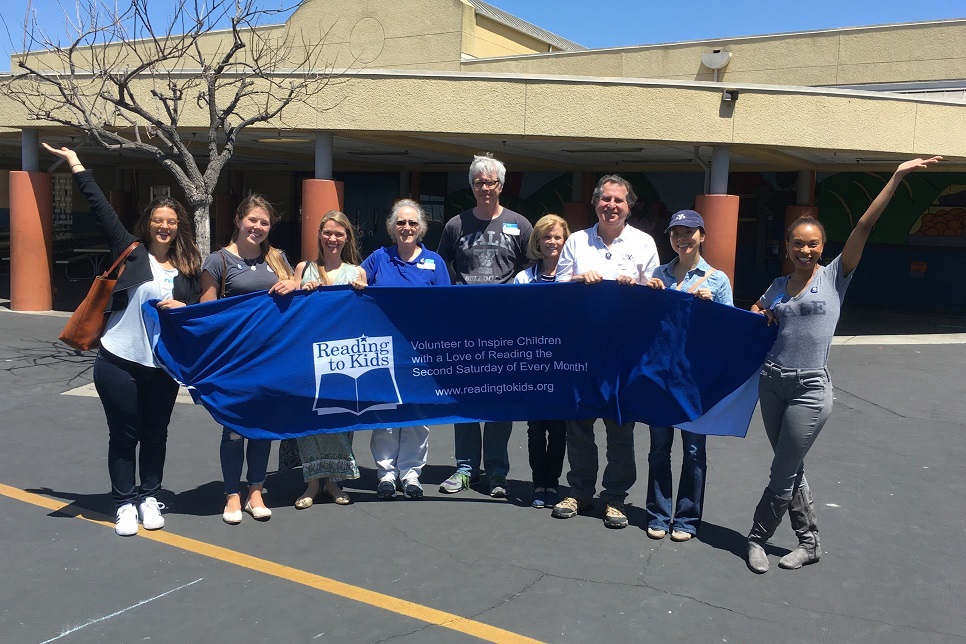 Yale alumni members at Gratts!
_______________________________________________
JOIN READING TO KIDS NEXT SAT. OCT. 7TH FOR
GHOSTBUSTERS AT THE
HOLLYWOOD FOREVER CEMETERY!
_______________________________________________
THANK YOU TO THE GREEN FOUNDATION
_______________________________________________