Dear Friends of Reading to Kids,
At this Saturday's Back to School Fun reading clubs we'll be giving away school supplies to every kid!
We have 33 volunteer spots open to read with us this Saturday, so sign up and join us! Then join our September 9th Facebook event so your friends will see and hopefully want to join you.
We also need
New or Returning Volunteer trainers
at
Alta Loma, Gratts, MacArthur Park, or Magnolia,
GLCs
at
Alta Loma, MacArthur Park, Magnolia, Politi, or White,
Food Runners at MacArthur Park, or White
, and
Check-In Helpers at Gratts, Magnolia, or Politi
.
If you have volunteered with us before and can step into any of these roles, please e-mail
info@readingtokids.org
(even if your regular school is full).
If you signed up for the reading clubs but can't join us, please cancel your RSVP so that another volunteer can read with us!
_______________________________________________
MEETINGS AND SOCIAL EVENTS
TONIGHT THROUGH 10/4
For details on each of the events below, check out our handy calendar on our website.

Tonight – Operations Committee Meeting at 7pm in the Reading to Kids office. We are always looking for more Site Coordinators, so please join us or call in!

This Wed. Sept. 13 – Special Events Committee Meeting at 7pm in the Reading to Kids office. Help plan prizes for our Oct. 4th Bingo Night!

Sat. Sept. 16 – Beach Bonfire from 1-9pm at Dockweiler State Beach. We'll be soaking up the last bit of summer with sun, sand, and a bonfire as the sun sets!



Wed. Sept 20 – Happy Hour Mixer from 6-8 pm at The Prince Restaurant & Bar, 3198 1/2 W 7th Street, Los Angeles, CA 90005 (at the corner of 7th St. & Catalina Street). Valet Parking is only $2.




Wed. Oct. 4 – Legendary Bingo from 7-9 pm at Hamburger Mary's Restaurant, 8288 Santa Monica Blvd., West Hollywood, CA 90046, (323) 654-3800. For more details, visit our Oct. 4th Bingo event on Facebook and invite your friends! Please also print and share this flyer!

_______________________________________________

Do you know any runners? Are you a runner? Please forward this email to them and ask them to join Team Reading to Kids in next year's 2018 Skechers Performance Los Angeles Marathon on Sunday, March 18th!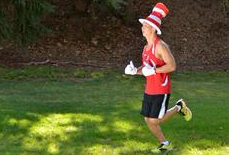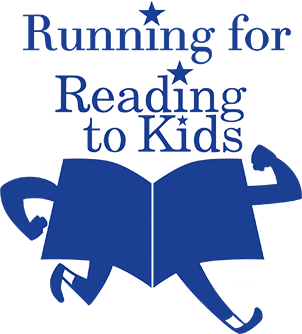 We're looking for five more full marathon runners and two Stadium vs. The Sea Charity Challenge runners (approx. 13 mile course) to join us in one of the best marathons in the country. You can share this Facebook group with any of your runner friends to encourage them to join our team!
Runners can run either the full marathon or the Stadium vs. The Sea Charity Challenge, and the dollars raised will go to support our monthly reading clubs.
If you or a runner you know is interested in becoming one of our fundraising runners or creating a fundraising team, please email Chris Martin at marathon@readingtokids.org!
IMPORTANT NOTE: To register to run on behalf of Reading to Kids, you MUST receive from us a special web address to use when registering on the Skechers Performance Los Angeles Marathon website.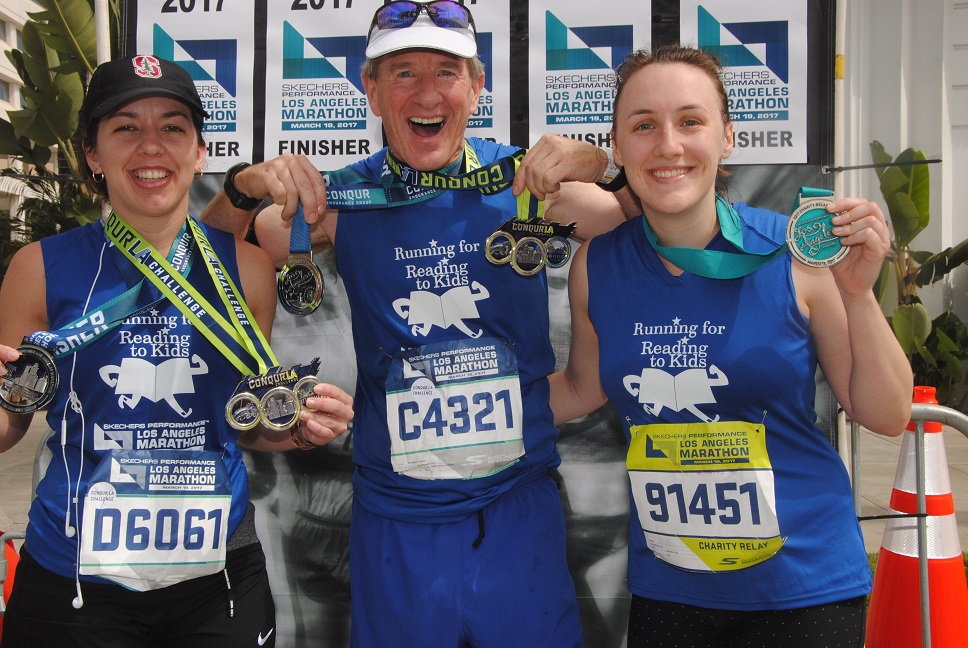 _______________________________________________
SUPPORT US VIA RALPHS GROCERY STORE,
ESCRIP, & AMAZONSMILE

Did you know you can support Reading to Kids just by shopping at the grocery store or using your credit card?
eScrip and Ralphs both have programs that are NO COST ways for you to donate to Reading to Kids.
All you have to do is call Ralphs or go online and register your grocery cards. When you use those cards at a participating store or service provider, the store will donate a percentage of your purchases to Reading to Kids!
Click here for simple instructions on how to sign up or renew! Or, you can call Ralphs Community Contribution Program at (800) 443-4438. Explain you want to register your Ralphs card number and your telephone number. Reading to Kids NPO# is 82133.
Note if you have previously signed up: You have to renew your registration each year on or after September 1st, so please renew again for this year!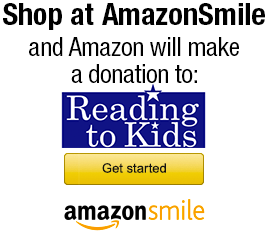 Do you shop on Amazon.com? If you shop using AmazonSmile, they will donate 0.5% of your purchases to Reading to Kids!
Click here for easy directions on how to start using AmazonSmile!
_______________________________________________
BUY A READING TO KIDS T-SHIRT!
(Click on each photo below to see a larger version.)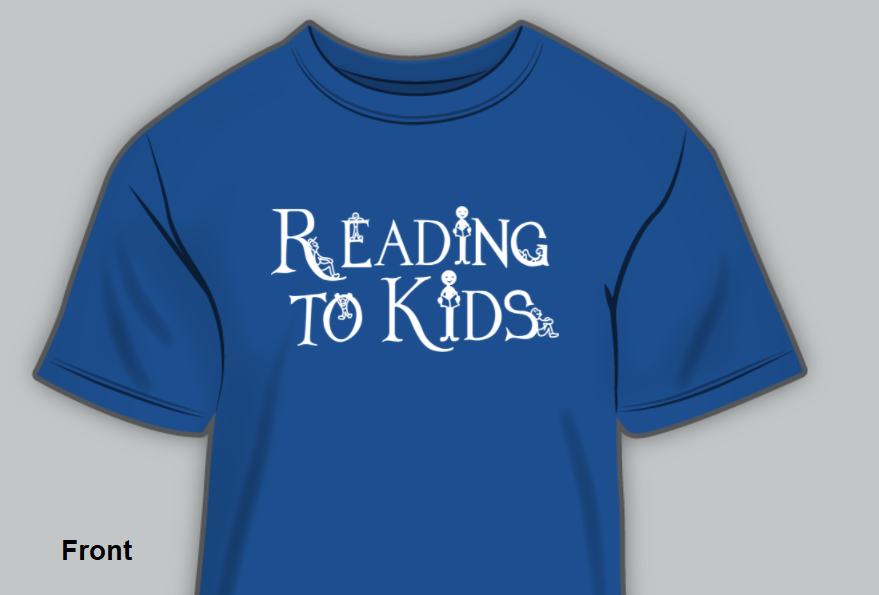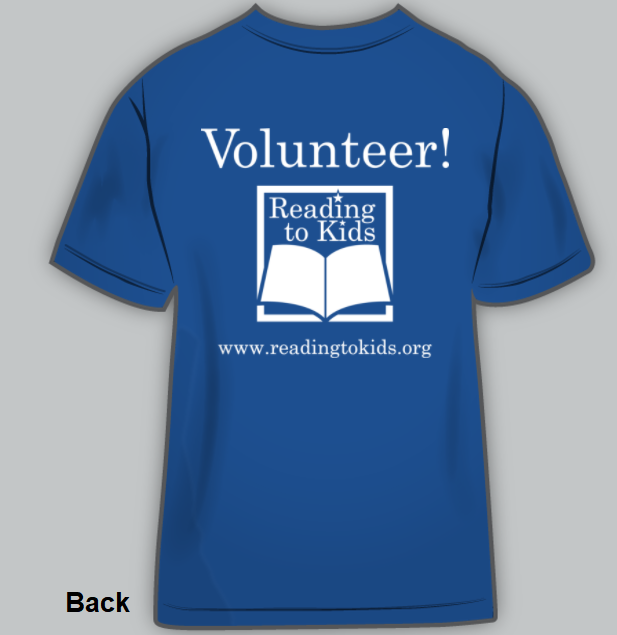 Now you can get your very own Reading to Kids t-shirt!
We have a group order ending on September 24th, so please head over to our Order a T-Shirt link for all the details on how you can order your own shirt like the one shown above.
That Order a T-Shirt link is also available in the lower left-hand side of our website. The more t-shirts ordered by the 24th, the less expensive they will be!
_______________________________________________
Thanks, and we hope to see you at the reading clubs this Saturday or at any of the above events!