Our August 12th "Arts & Entertainment" reading clubs are this Saturday!
We have a few open spots available, so please continue to sign up on our website. If you are signed up but know you can't join us, cancel your RSVP so that someone else may take your place!
We are particularly in need of volunteers to be Grade Level Coordinators, Training Coordinators, Check-in Helpers, and Food Runners. Please e-mail info@readingtokids.org if you'd like to step into any of these important roles.
_______________________________________________
INTRODUCING OUR NEW LITERACY COORDINATOR,
JAKE BAKKE!
It is our pleasure to announce that we have a new full-time person working with us in the Reading to Kids offices!
Jake Bakke joined us last Friday as our AmeriCorps VISTA | Volunteer Corps Member for the 2017-18 school year. During his 12-month term with us he will focus on increasing the quality of our volunteer experience, coordinating the monthly reading clubs at all of our schools, and volunteer recruitment.
Jake graduated from California State University, Fullerton with a BA in Radio/TV/Film. He served as a Community Service Leader throughout several parks within the City of Irvine. He was in charge of organizing, planning, and implementing activities/curriculum for an after-school program at Woodbury Community Park. He has also helped multiple schools from the Irvine Unified School District. When not working, Jake enjoys sporting events, concerts and trying new places around the southern California area. After his year commitment, Jake is interested in returning to school to receive his teaching credential.
Please welcome Jake as you meet him at the reading clubs, committee meetings, and in our offices!
Please join us in thanking Jasmine Scales for her dedicated support working with us these past 12 months!
Last Friday was Jasmine's final day of her AmeriCorps VISTA | Volunteer Corps service with us, and we very much appreciate her time and energy she devoted to our program. We may be fortunate to see her volunteering at our monthly reading clubs, and we wish her well as she embarks on her next term of AmeriCorps service at Occidental College!
All of us at Reading to Kids will miss working with you, Jasmine, and wish you the best!
_______________________________________________
BE A READING TO KIDS AMBASSADOR
The new school year starts next week on August 15th, which means during these next several weeks we are invited to promote Reading to Kids at our partner schools!
There are three different ways you can help out: Kindergarten Orientations, Teacher Breakfast Deliveries, and Back-to-School-Nights.
We'll supply everything you need, including what to say at the Kindergarten Orientations. Although it's great if you can speak Spanish (even a little), all of our parent materials are bilingual, and there's always someone who can translate for you at the school.
These events set the course for the rest of the year and are a wonderful way to interact with the kids, parents, and teachers.
If you are interested in being an Ambassador, please reply to this e-mail or call (310) 479-7455.
_______________________________________________
HAPPY HOUR WEDNESDAY, AUGUST 16TH
THE PRINCE IN KOREATOWN!

This Wednesday, August 16th, please join fellow volunteers for our Happy Hour Mixer from 6-8 pm at The Prince Restaurant & Bar, 3198 1/2 W 7th Street, Los Angeles, CA 90005 (at the corner of 7th St. & Catalina Street). Valet Parking is only $2. Click here for the Meetup!
_______________________________________________
Do you know any runners? Are you a runner? Please forward this email to them and ask them to join Team Reading to Kids in next year's 2018 Skechers Performance Los Angeles Marathon on Sunday, March 18th!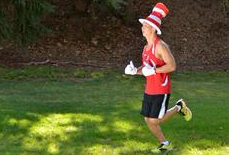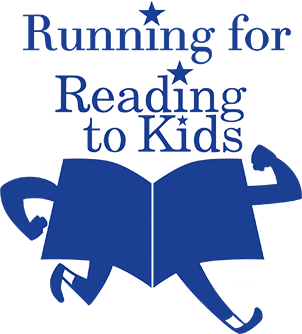 We're looking for seven more full marathon runners and three Stadium vs. The Sea Charity Challenge runners (approx. 13 mile course) to join us in one of the best marathons in the country. You can share this Facebook group with any of your runner friends to encourage them to join our team!
Runners can run either the full marathon or the Stadium vs. The Sea Charity Challenge, and the dollars raised will go to support our monthly reading clubs.
If you or a runner you know is interested in becoming one of our fundraising runners or creating a fundraising team, please email Chris Martin at marathon@readingtokids.org!
IMPORTANT NOTE: To register to run on behalf of Reading to Kids, you MUST receive from us a special web address to use when registering on the Skechers Performance Los Angeles Marathon website.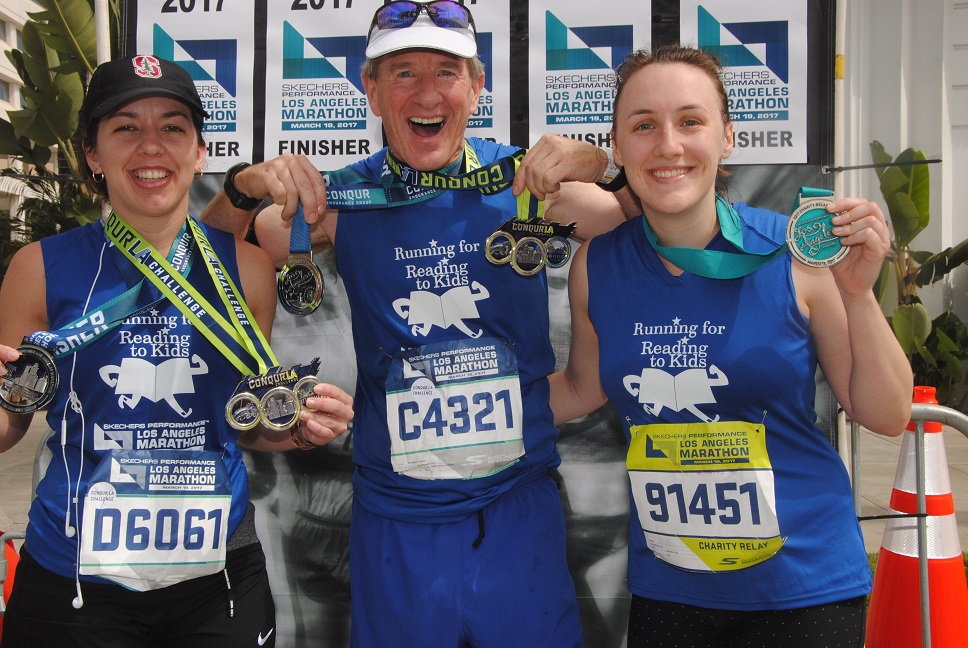 _______________________________________________
Thanks, and we hope to see you on Saturday!