Last Saturday 1,007 kids, 402 volunteers, 98 parents, and 22 teachers & staff helped to make our Music & Celebrations reading clubs our 6th biggest March of all time!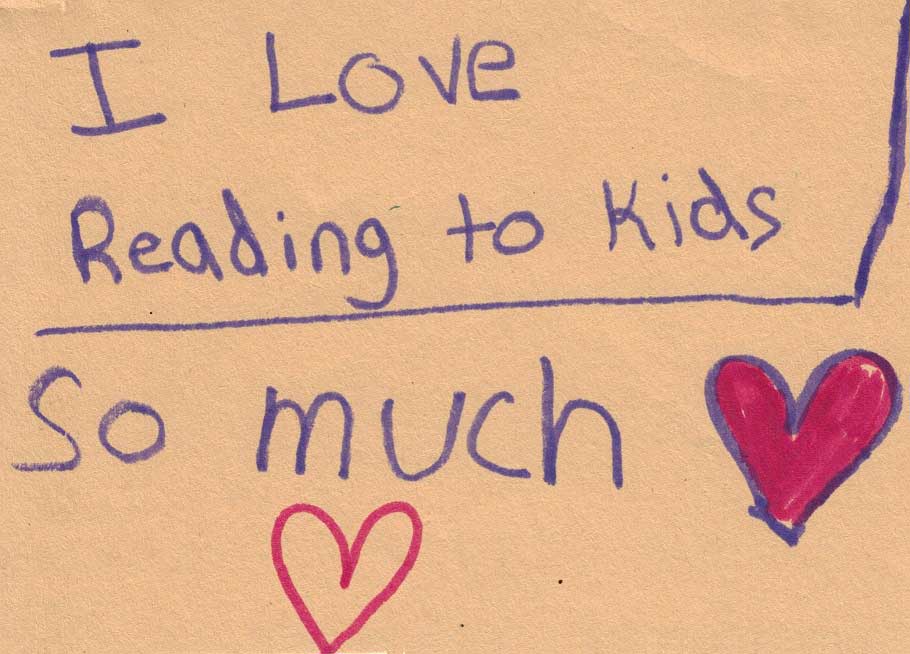 Saturday was particularly special because we welcomed our 20,000th new volunteer! Our first reading clubs were in May 1999, when 8 volunteers read to 20 children at Gratts Elementary. Thank you so much for helping us achieve this important milestone in Los Angeles volunteering!
Please also join us in thanking the wonderfully talented and generous musicians who performed for the kids on Saturday!
Looking ahead to next month, please sign up early for the next reading clubs! Click here to submit your RSVP for our Amazing Animals & Interesting Environments Reading Clubs on April 8th, then take a moment to join our April 8th Facebook event to help spread the word.
Help! We need a second or third Site Coordinator at a few of our schools!
Want to play an integral role at our monthly reading clubs? If you have volunteered with us a few times and can take on this important role, please email us at info@readingtokids.org or call us at 310 479-7455 about becoming one of our Site Coordinators.
_______________________________________________
SUPPORT AND CHEER ON OUR
MARATHON RUNNERS!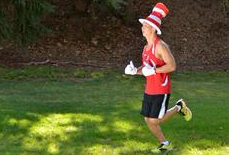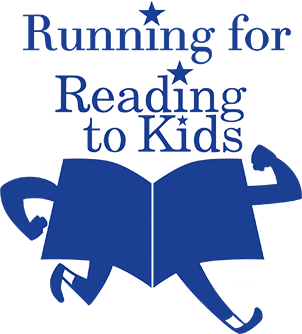 Team Reading to Kids has just 4 more days until this Sunday to reach their fundraising goal! Please donate a buck a mile as they prepare for the Skechers Performance Los Angeles Marathon!
So far, our runners have raised $15,000 in support of our monthly reading clubs. Your donation will make all their months and miles of training pay off in books for the kids we serve!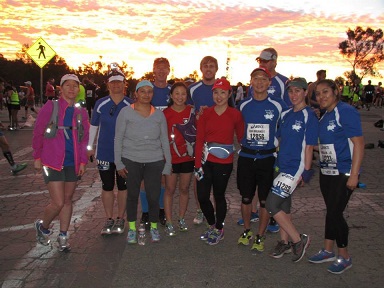 You can help cheer them on during the marathon this Sunday at our course support booth located at San Vicente Blvd. and 17th St. from 8:30am - 1:30pm.
_______________________________________________
LA TIMES FESTIVAL OF BOOKS
APRIL 22-23:
VOLUNTEER IN OUR BOOTH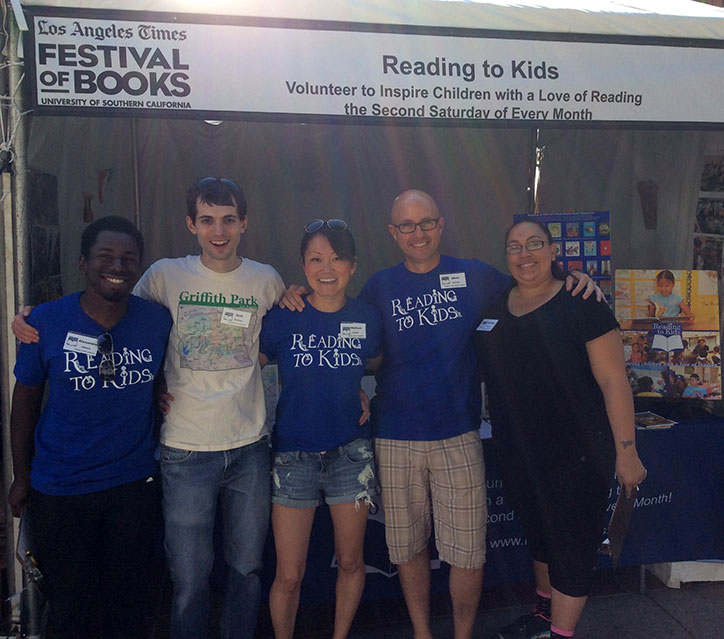 This year's Festival of Books will take place April 22-23 on the University of Southern California campus. Please join us in our booth to share your enthusiasm and Reading to Kids knowledge with other book lovers!
Click here to see all available shifts. If you're interested in volunteering, reply or e-mail info@readingtokids.org.
_______________________________________________
Are you or someone you know ready to work full-time at a nonprofit to make a big difference? Reading to Kids is hiring a Program Coordinator for a permanent position starting in May!
The position is posted on our website, where you can read it by clicking on the Program Coordinator button below Latest News. Be sure to apply as soon as possible.

Please share the above positions with anyone you think would be a good fit, especially if they have volunteered with us before!
_______________________________________________
Thanks, and we hope you can help or join us for any of the above!