Dear Friends of Reading to Kids,
In just two days we will be exploring the "Wonders of Science & Technology" at our reading clubs! If you are not signed up with us already, sign up today, then join our November 12th Facebook Event.
If you signed up but cannot join us after all, be sure to cancel online to open your spot for someone else. The deadline for canceling is 3pm tomorrow.
November is also our College Spirit month, so be sure to wear your college's logo. The competition is on to see which college has the most volunteers representing their alma mater at this Saturday's reading clubs!

Thanks to the generosity of our volunteers and several colleges, every child at the reading clubs this Saturday will receive an item with a college logo - part of our efforts to nurture early college interest.
_______________________________________________
8 MORE MARATHON RUNNERS NEEDED
Are you a runner? Do you know any runners? Please forward this email to them and ask them to join Team Reading to Kids in next year's 2017 Skechers Performance Los Angeles Marathon on Sunday, March 19th!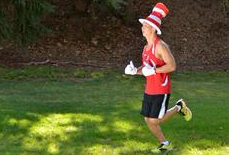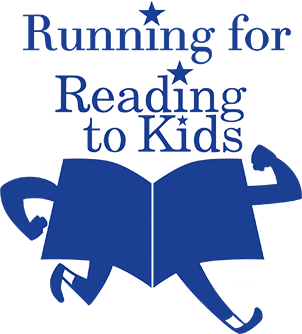 We urgently need eight more runners to join us in one of the best marathons in the country. You can share this Facebook group with any of your runner friends to encourage them to join our team!
Runners can run either the full marathon or a half-marathon, and the dollars raised will go to support our monthly reading clubs.
If you or a runner you know is interested in becoming one of our fundraising runners or creating a fundraising team, please email Chris Martin at marathon@readingtokids.org!
IMPORTANT NOTE: To register to run on behalf of Reading to Kids, you MUST receive from us a special web address to use when registering on the Skechers Performance Los Angeles Marathon website.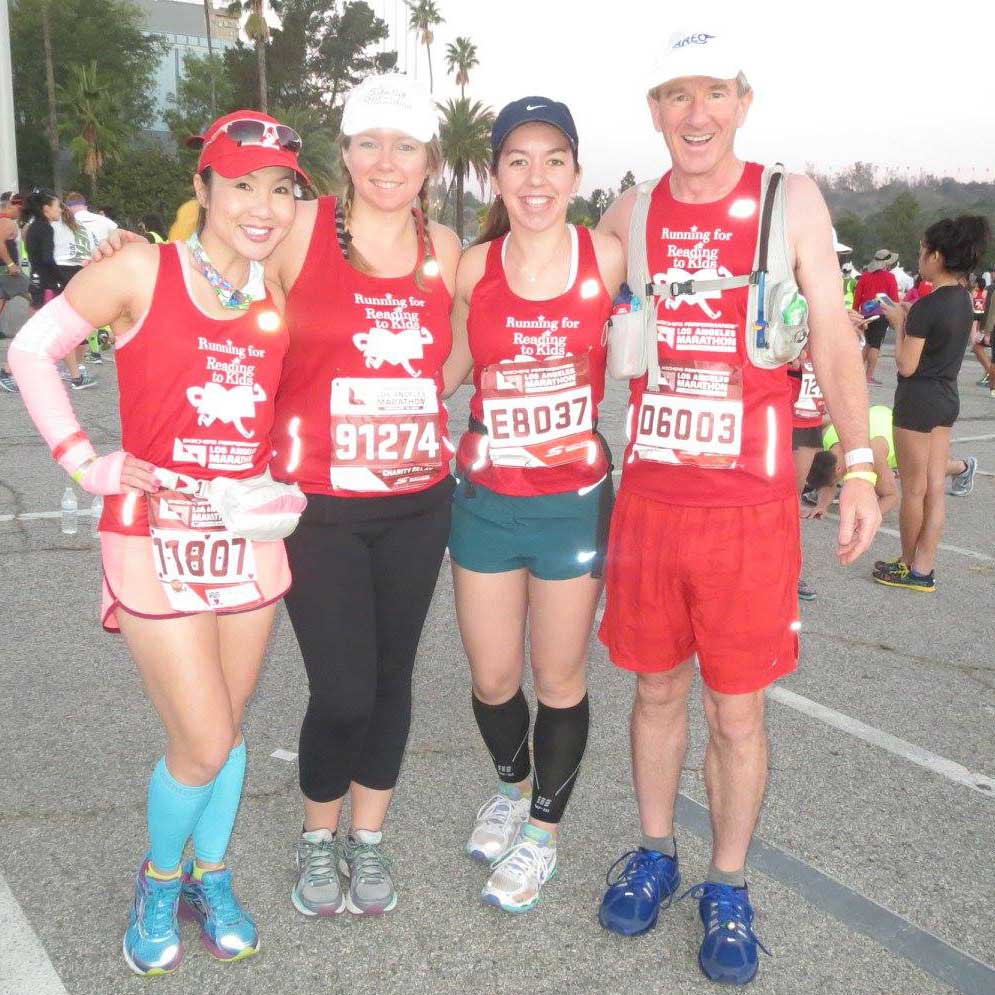 _______________________________________________
2016 ANNUAL FUND DRIVE UPDATE!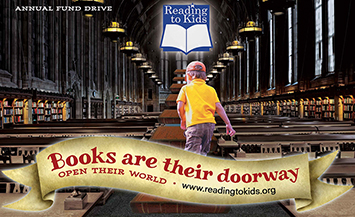 The 2016 Annual Fund Drive continues to grow with $9,617 donated from 135 donors!
Those who have donated can see their names listed on our 2016 Annual Fund Drive page. Donate today so we can add your name there, too.
Our Annual Fund Drive lasts until December 31st, and our goal this year is to raise $50,000 from 500 donors. Please help us meet that goal by spreading the word to your friends and co-workers!
How Can You Help?
1) Make a pledge to donate by check or online. Contributions of any amount are greatly appreciated!
2) Show your support by asking friends and family to contribute! Look under the "Help us Fundraise!" header for our handy donor sheet for raising money with your friends and co-workers, a sample email you can easily personalize, and tips for fundraising.
Also, if your workplace matches donations to nonprofits, please share with them your donation and ask them to consider matching it. In this way you double your donation and share with others your enthusiasm for Reading to Kids!

_______________________________________________
BUY CROSSWORDS LA PUZZLES &
SUPPORT READING TO KIDS!

This year the annual Crosswords LA puzzle tournament is being held online, and you are invited to participate! Whether you are serious competitor, simply a crossword puzzle fan, or know an avid puzzler, every puzzle pack they sell supports Reading to Kids!
Their 2016 puzzle pack includes five custom puzzles that you can choose to solve competitively - all by top New York Times and LA Times constructors. Five bonus puzzles are also included, just for fun.

You can:
- Solve on paper or digitally (online)
- Buy, solve, and know that the funds are going to Reading to Kids
- Submit your results by Christmas to Crosswords LA (honor code!) to see how you stack up against competitors
Go to Crosswords LA and click their "Register Now" button to buy your puzzle pack for $5, $10, or $20 (your choice)!
If you know any puzzlers, please share this email with them or buy them a puzzle pack!
_______________________________________________
HAPPY HOUR ON WED., NOVEMBER 16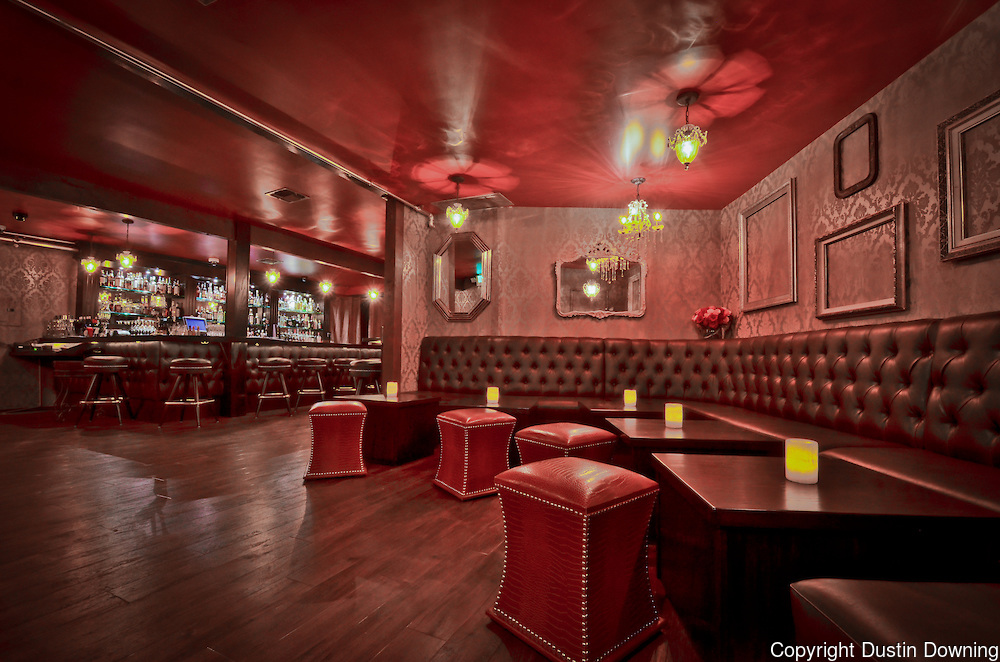 _______________________________________________
"ONE BUS, ONE CAUSE" VOLUNTEERS NEEDED AT
ESPERANZA ON SATURDAY, 11/19
Using the momentum and enthusiasm for civic engagement that arose from UCLA's Volunteer Day back on September 19th, the UCLA Volunteer Center sends a bus filled with volunteers into the community in order to address specific needs in that area.
On Saturday, November 19, a group of Reading To Kids and UCLA volunteers will be returning to one of our partner schools, Esperanza Elementary, to complete painting projects at the school and interact with the school's staff, parents, and students!
The timeline is 9am - 2:30pm with a free light breakfast and free lunch provided. You do NOT have to be a UCLA student or graduate to help.
To volunteer for "One Bus, One Cause" on the 19th, sign up at http://volunteer.ucla.edu/one-bus-one-cause/ and indicate READING TO KIDS on your sign-up form!
Principal Brad Rumble is excited to invite all of us to his school. If you have questions, please email Rachel at rachelcorell@gmail.com.
_______________________________________________
Thanks, and we hope to see you this Saturday!