Dear Friends of Reading to Kids,
September is here and we need another 65 volunteers for our Back-to-School Fun reading clubs on Saturday, September 10th!
We have just 9 days to recruit those volunteers, so here are 5 easy things you can do right now to help!
If you haven't already, please visit our website now and sign up.


"Join" our September 10th Facebook Event to let your friends know the fun you'll be up to on the 10th!


Tweet, post, pin, and tumble to all your friends and followers that we need more volunteers. Here's a sample post you can use:

"A really great organization I volunteer with, Reading to Kids, is looking for more volunteers for their September 10th reading clubs. It's my favorite volunteer opportunity in LA, and I hope you can join me. It's a fun filled morning of reading to elementary school kids near downtown LA. If you want to join me I'll be at ### Elementary School. Sign up online at www.readingtokids.org."

If you write your own post, please be sure to include the following two things:

- The reading clubs are the morning of September 10th near downtown LA
- Volunteers must sign up online beforehand at www.readingtokids.org

If you have people in mind who you think would really like to read with us, tag them in your post. It will alert them to the reading clubs and show up in their friends' news feeds.


Copy from our email template at http://www.readingtokids.org/News/SampleVolRecruitEmail.pdf to encourage people you know to sign up to read with us!


Print out this flyer at http://readingtokids.org/ProMaterials/VolunteerTearOffFlyer.pdf and post it somewhere others will see it. Make it a personal and fun social event by including the school at which you'll be reading or encouraging them to read at any of our schools!
If you previously signed up but can not join us after all, be sure to cancel online to open your spot for someone else.
_______________________________________________
Do you know any runners? Are you a runner? Please ask them to run for a reason by joining Team Reading to Kids in next year's 2017 Skechers Performance Los Angeles Marathon on Sunday, March 19th!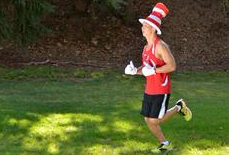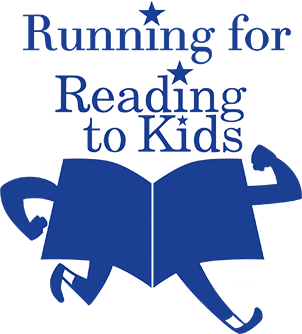 The dollars our runners raise support our monthly reading clubs. If you or a runner you know is interested in becoming one of our fundraising runners or creating a fundraising team, please email Chris Martin at marathon@readingtokids.org!
IMPORTANT NOTE: To register to run on behalf of Reading to Kids, you MUST receive from us a special web address to use when registering on the Skechers Performance Los Angeles Marathon website.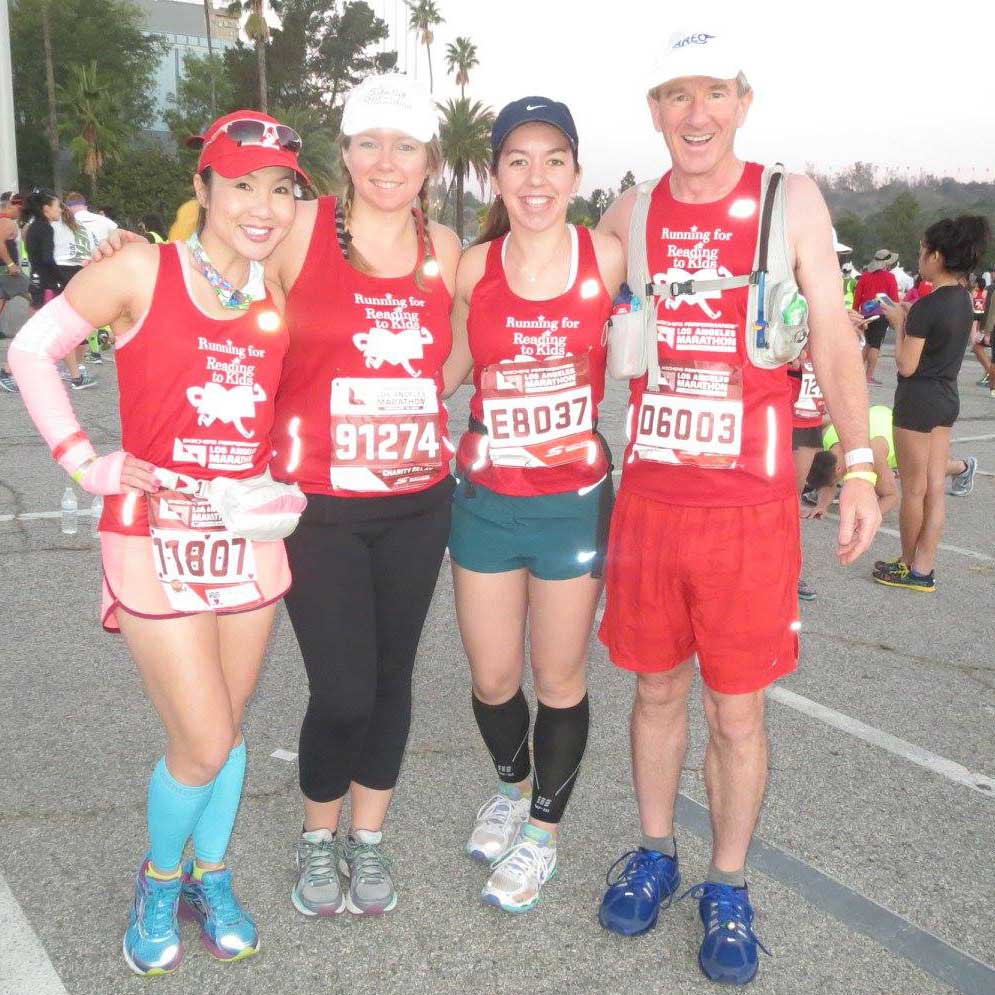 _______________________________________________
BACK-TO-SCHOOL SUPPLIES NEEDED
For our September 10th reading clubs we are gathering school supplies to give away to each kid who attends that morning.
If you happen to have the following laying around (or want to pick some up at back-to-school sales), these are the specific items we are still looking for:
NEW
Spiral notebooks
3-ring binders
3-ring pencil pouches
Large erasers

Stores such as Office Depot, Staples and Target are promoting great back-to-school specials. If you're going to be there anyway, why not pick up a spiral notebook or ten?
Please email us at info@readingtokids.org or call us at (310) 479-7455 if you have any supplies to donate. September is always a fun month, and made much more so with the giveaways!
_______________________________________________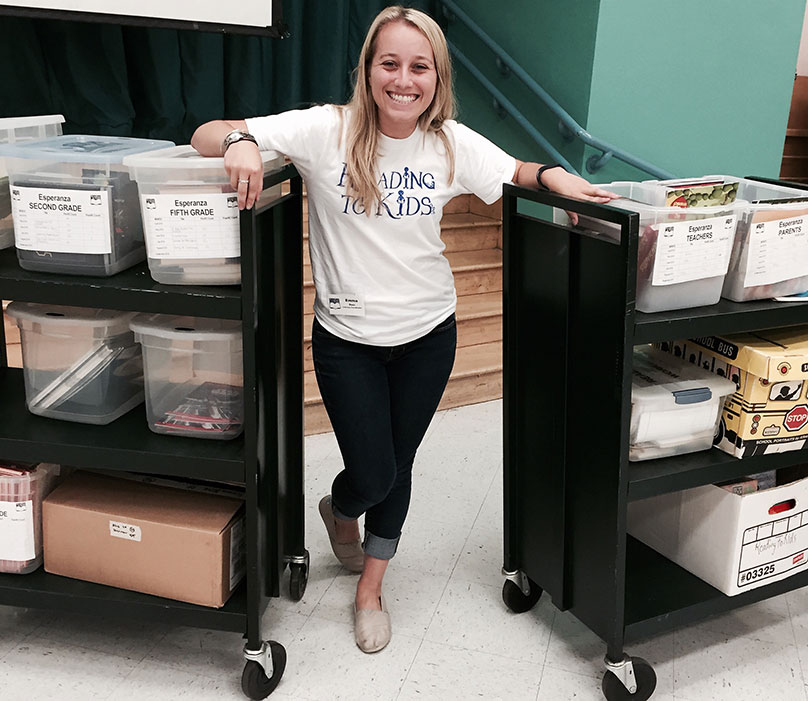 Please join us in thanking the fantastic Emma Rees as she spends her last day tomorrow with Reading to Kids!
Over the last 12 months Reading to Kids had the great fortune to have Emma work with us first as an AmeriCorps VIP Fellow Literacy Coordinator for 11 months, then as a Program Coordinator for the last month. Because of her positive energy and drive we were able to expand to an 8th school this year!
All of us at Reading to Kids will greatly miss working with Emma, and we wish her well as starts studying for her master's degree in Public Policy at UC Irvine!
_______________________________________________
Thanks, and we wish you all a safe and enjoyable Labor Day weekend!