Dear Friends of Reading to Kids,
_______________________________________________
FITBIT SURGE DRAWING:
JOIN OUR LA MARATHON TEAM
BY TOMORROW
Want a chance to win a Fitbit Surge and run to support Reading to Kids? You have the opportunity to do both if you join our marathon team by tomorrow!
Reading to Kids has until tomorrow to sign up enough runners to make us eligible to participate as an official charity of the 2017 Skechers Performance Los Angeles Marathon.

All runners who commit will be entered into a drawing to win a brand new Fitbit Surge! The Fitbit Surge is a size large. Track every step of your marathon training!

For details about how to join Running for Reading to Kids, or if you have any questions, please email Chris Martin at marathon@readingtokids.org by tomorrow, July 1st!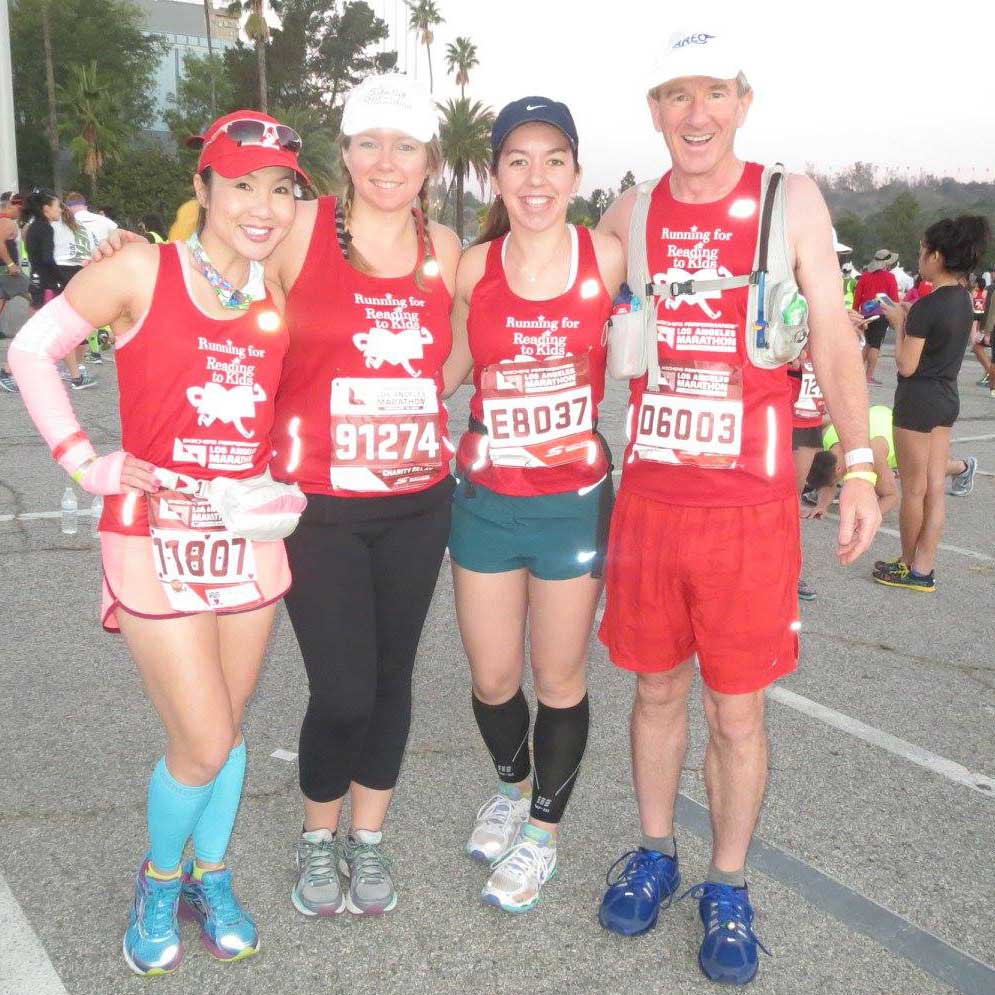 IMPORTANT NOTE: To register to run on behalf of Reading to Kids, you MUST receive from us a special web address to use when registering on the Skechers Performance Los Angeles Marathon website.
_______________________________________________
THANK YOU EMPLOYEES CHARITY ORGANIZATION OF NORTHROP GRUMMAN
We would like to thank the Employees Charity Organization of Northrop Grumman for their generous donation of $2,300 to Reading to Kids.

This is Northrop Grumman's 10th grant of support, allowing us to purchase beautiful read-aloud books that our school's libraries will continue to share with future generations!
_______________________________________________