Dear Friends of Reading to Kids,
The kids are eagerly waiting for you read to them at our March 12th "Music & Celebrations" reading clubs. We still need 297 volunteers, so sign up today.

Please also help recruit more volunteers by joining our March 12th Facebook event. You can then invite your Facebook friends to the celebration, too.

As we do every March, we will have wonderful musicians performing. Click here to find out who will be performing at your school!
_______________________________________________
READ ACROSS AMERICA NEXT WEEK AT
ALTA LOMA OR LOS ANGELES ELEMENTARY
In celebration of Dr. Seuss's birthday, next week is Read Across America Week. Two of our partner schools, Alta Loma and Los Angeles Elementary, are holding events, and they need your help!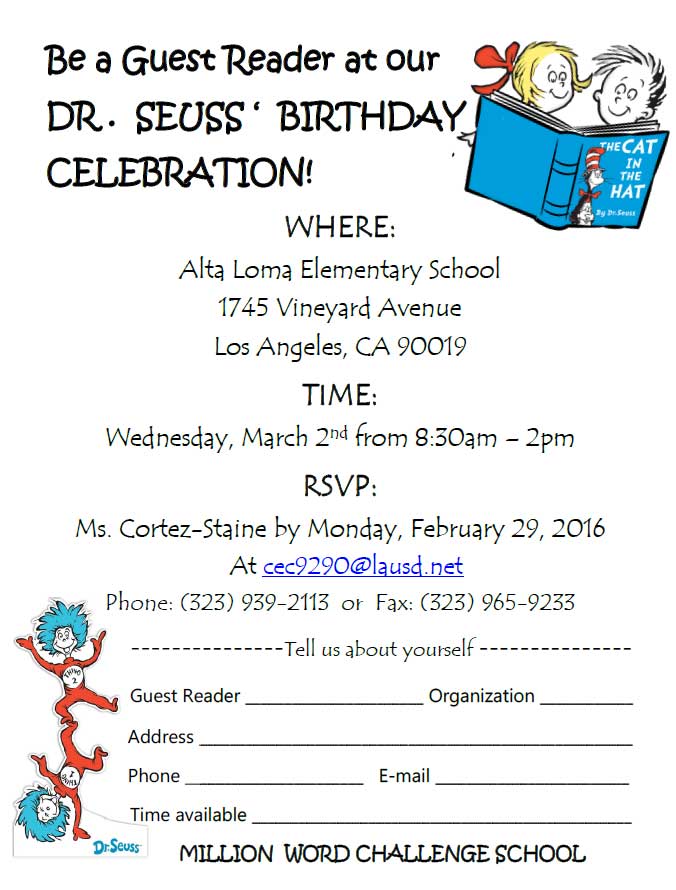 Interested in volunteering? To be a guest reader at Alta Loma on Wednesday, March 2, call Ms. Cortez-Staine at (323) 939-2113 or email her at cec9290@lausd.net by this Monday, 2/29.
To be a guest reader at Los Angeles on Friday, March 4, call Mrs. Rodriguez at (323) 734-8233 or e-mail her at lxr0850@lausd.net as soon as you can.
Click the flyers above for more information about Alta Loma and Los Angeles Elementary.
Both schools can really use you, our experienced Reading to Kids volunteers, to show the kids and other volunteers how reading aloud is done!
_______________________________________________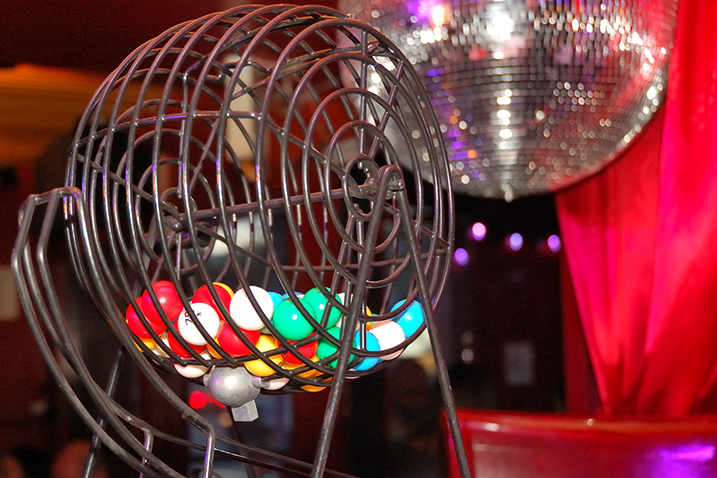 Our next Legendary Bingo fundraiser at Hamburger Mary's in West Hollywood is set for June 1st, and we need your help gathering prizes for the bingo winners!
We're hoping for gift certificates, amusement park and theater tickets, gift bags, autographed items - anything that would be fun to win at bingo!
Click here to see past auction items for ideas. If you work at or have a connection with products or services to offer, please help us by asking for a donation to our events.
Here is information about Reading to Kids to share with potential donors, as well as a donation form for them to complete.
_______________________________________________
FINAL REQUEST TO HELP OUR MARATHON RUNNERS RAISE 2,800!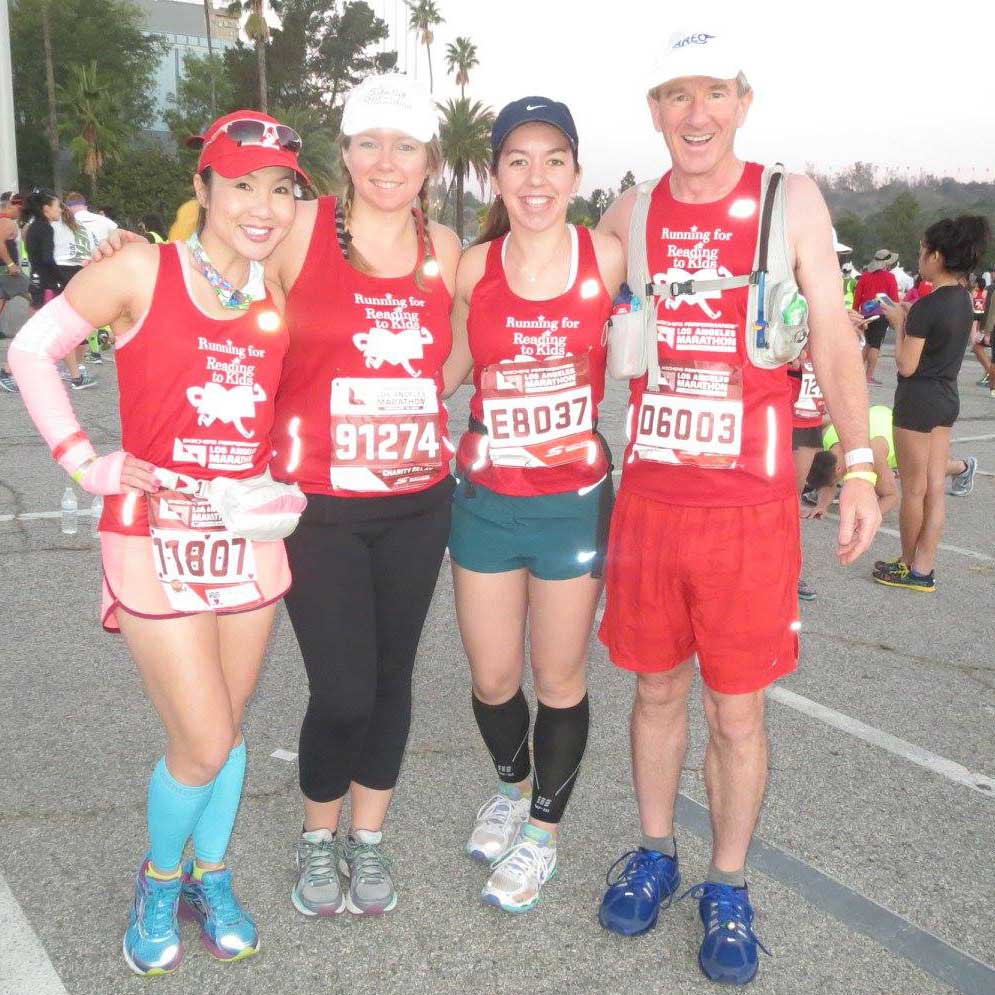 On Valentine's Day
Team Reading to Kids
got up at the crack of dawn to run the 2016 Skechers Performance Los Angeles Marathon.
They have raised over $10,800, and even though the marathon is completed, you can still donate to their fundraising pages to help them reach their goal of $13,600!


_______________________________________________
Thanks, and please sign up today for our March 12th "Music and Celebrations" reading clubs!