What a joyous day we had on Saturday! 1,165 kids, 407 volunteers, 169 parents, and 32 teachers & staff celebrated holiday literary spirit at our December 12th reading clubs!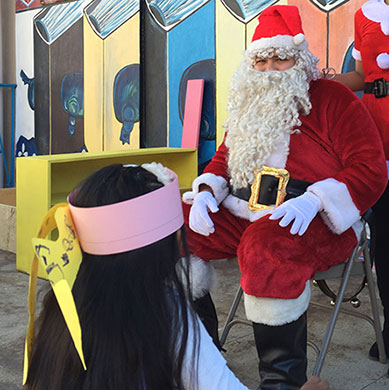 We especially thank our
Santa Clauses, Mrs. Clauses, and elves
for delighting the kids as the reading clubs, and to the
Pasadena Jaycees
for once again providing the Santa suits!
If you would like to volunteer for
Operation Santa
and bring joy to children in need on Christmas Eve,
click here
or email them at
OperationSanta@PasadenaJaycees.org
!
_______________________________________________
2015 ANNUAL FUND DRIVE UPDATE:
SCHOOL COMPETITION WINNERS,
OUR FIRST ANGELS,
2 WEEKS TO DONATE!

Thanks to 92 generous volunteer readers this past Saturday, we have now raised $28,429 overall from 388 donors! This puts us closer to our goals of raising $45,000 from 500 donors within the next two weeks!

The names of all new donors have been added to our 2015 Annual Fund Drive page, and here are the school competition stats so far:

SCHOOL COMPETITION WINNERS!


Highest percentage of volunteers who donated at the Dec. 12th reading clubs:
1st: Politi Elementary (a new leader!)
2nd: Charles White Elementary

Highest dollar amount raised at the Dec. 12th reading clubs:
1st: Esperanza Elementary
2nd: Gratts Elementary

Highest percentage of volunteers who have donated overall so far:
1st: Charles White Elementary
2nd: Esperanza Elementary and Politi Elementary (tied)

Highest dollar amount raised overall so far:
1st: Esperanza Elementary
2nd: Gratts Elementary

THANK YOU TO OUR 1ST ANGELS!

Congratulations and thanks to Matthew Jones, Kirstin Harper-Smith, & Mark May for being our first 2015 Annual Fund Drive Angels!

They became Angels when each gathered donations from friends for our 2015 Annual Fund Drive, and we invite everyone to become an Angel during this fund drive.

We have just two weeks to raise $16,600 from 112 donors.

Here's how you can help, with your donations still being counted towards the school competition:

1) Donate by check or online today. Contributions of any amount are greatly appreciated!

2) Ask friends and family to contribute! We've made it super simple - just print out our donor sheet and start asking, or spend a few minutes personalizing and sending our sample email.


3) Make your donation a match! Ask your employer to double your donation.

Once they know about Reading to Kids, many will want to donate - we just need you to ask!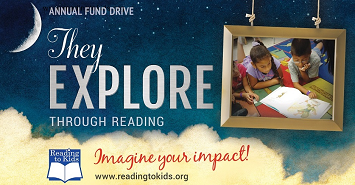 _______________________________________________
6 MORE MARATHON RUNNERS NEEDED
Do you know any runners? Please forward this email to them and ask them to join Team Reading to Kids in the 2016 Skechers Performance Los Angeles Marathon!
We urgently need six more runners to join us in one of the best marathons in the country on Sunday, February 14th (Valentine's Day).  You can share this Facebook page with any of your runner friends to encourage them to join our team!
Runners can run either the full marathon or a half-marathon, and the dollars raised will go to support our monthly reading clubs.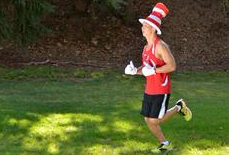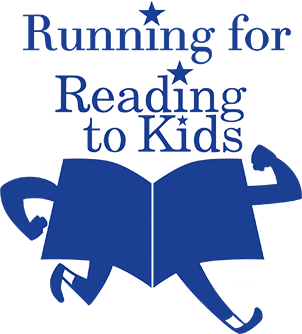 If you or a runner you know is interested in becoming one of our fundraising runners or creating a fundraising team, please email Chris Martin at marathon

readingtokids.org for all the details.
IMPORTANT NOTE: To register to run on behalf of Reading to Kids, you MUST receive from us a special web address to use when registering on the Skechers Performance Los Angeles Marathon website.
_______________________________________________
3 USED COMPUTERS, MONITORS, AND IPADS WANTED
At the January 9th reading clubs we are eager to give away a computer or iPad to one lucky kid at each school.
If you have a working computer that is less than 6 years old running Windows 7 or later, or a Macintosh less than 7 years old, or an iPad or similar tablet, we can give it to a deserving kid!
We also need more working computer monitors (LCD screens only, please). Please email us at info@readingtokids.org for details.
_______________________________________________
Thanks, and we hope you can join us at our next reading clubs on Saturday, January 9th!