Dear Friends of Reading to Kids,
In just two days we will be exploring the "Wonders of Science & Technology" at our reading clubs! If you are not signed up with us already, sign up today, then join our November 14th Facebook Event. 
If you signed up but cannot join us after all, be sure to cancel online to open your spot for someone else. The deadline for canceling is 3pm tomorrow.
November is also our College Spirit month, so be sure to wear your college's logo. The competition is on to see which college has the most volunteers representing their alma mater at this Saturday's reading clubs!

Thanks to the generosity of our volunteers and several colleges, every child at the reading clubs this Saturday will receive an item with a college logo - part of our efforts to nurture early college interest.
_______________________________________________
8 MORE MARATHON RUNNERS NEEDED
Do you know any runners? Please forward this email to them and ask them to join Team Reading to Kids in the 2016 Skechers Performance Los Angeles Marathon!
We urgently need eight more runners to join us in one of the best marathons in the country on Sunday, February 14th (Valentine's Day).  You can share this Facebook page with any of your runner friends to encourage them to join our team!
Runners can run either the full marathon or a half-marathon, and the dollars raised will go to support our monthly reading clubs.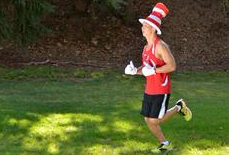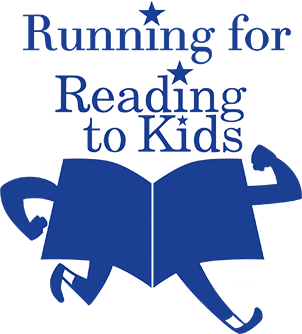 If you or a runner you know is interested in becoming one of our fundraising runners or creating a fundraising team, please email Chris Martin at marathon

readingtokids.org for all the details.
IMPORTANT NOTE: To register to run on behalf of Reading to Kids, you MUST receive from us a special web address by Nov. 30th to use when registering on the Skechers Performance Los Angeles Marathon website.
_______________________________________________
2015 ANNUAL FUND DRIVE UPDATE!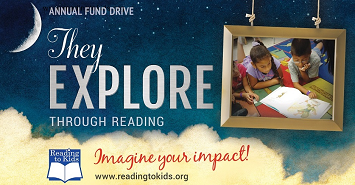 The 2015 Annual Fund Drive is off to a great start with $5,994 donated from 110 donors!
Those who have donated can see their names listed on our 2015 Annual Fund Drive page. If you have not yet donated, be sure to donate today so we can add your name there, too.
Our Annual Fund Drive lasts until December 31st, and our goal this year is to raise $45,000 from 500 donors. Please help us meet that goal by spreading the word to your friends and co-workers!
How Can You Help?
1) Make a pledge to donate by check or online. Contributions of any amount are greatly appreciated!
2) Show your support by asking friends and family to contribute! Look under the "Help us Fundraise!" header for our handy donor sheet for raising money with your friends and co-workers, a sample email you can easily personalize, and tips for fundraising.
Also, if your workplace matches donations to nonprofits, please share with them your donation, and ask them to consider matching it. In this way you double your donation and share with others your enthusiasm for Reading to Kids!

_______________________________________________
WANT MORE READING TO KIDS?
JOIN US AT THESE UPCOMING EVENTS!
_______________________________________________
We look forward to seeing you at any of the above!