Dear Friends of Reading to Kids,
Last Saturday's reading clubs were full of arts and entertainment! 200 volunteers read to 328 kids, with the help of 13 teachers and staff and 45 parents also in attendance.
Many of the kids were also delighted with the movie posters, prizes, and refurbished computers we gave away!
The kids will be back in school next week, so the September reading clubs are going to be HUGE!
_______________________________________________
INTRODUCING OUR NEW PROGRAM COORDINATOR
NICOLE RODRIGUEZ
We are very happy to announce the arrival of our new Program Coordinator, Nicole Rodriguez!
Nicole is a recent University of Southern California graduate, earning a Master of Social Work degree with a concentration in Community Organizing, Planning and Administration. Prior to that she earned her BA in Psychology from Florida International University. In 2012-13 she completed a year of AmeriCorps service as a Corps Member for City Year Los Angeles, where she spent a year tutoring and mentoring students at the Robert F. Kennedy Community Schools in LAUSD.
Please introduce yourselves to Nicole as you meet her at the reading clubs, events and committee meetings, and at El Cholo.
_______________________________________________
SIGN UP & RECRUIT FOR
SEPTEMBER 12TH READING CLUBS
We will need hundreds of volunteers for our September reading clubs, so please tell everyone you know about your favorite volunteer opportunity!
To get started, sign up with us today. Then join our September 12th Facebook event so your friends will see that you will be attending.
Tweet @readingtokids, post to Facebook, and email your friends, letting them know that we still need more volunteers.
Make sure to tell your friends and family:
1) The reading clubs are the morning of September 12th near Downtown LA
2) Volunteers must sign up online at www.readingtokids.org
3) The school at which you will be reading
You can also help us by printing out this flyer and posting it at coffee shops, the gym, your office, or favorite community bulletin board.
_______________________________________________
UPCOMING SOCIAL EVENTS AND COMMITTEE MEETINGS
For details on each of the below events, check out our handy calendar on our website!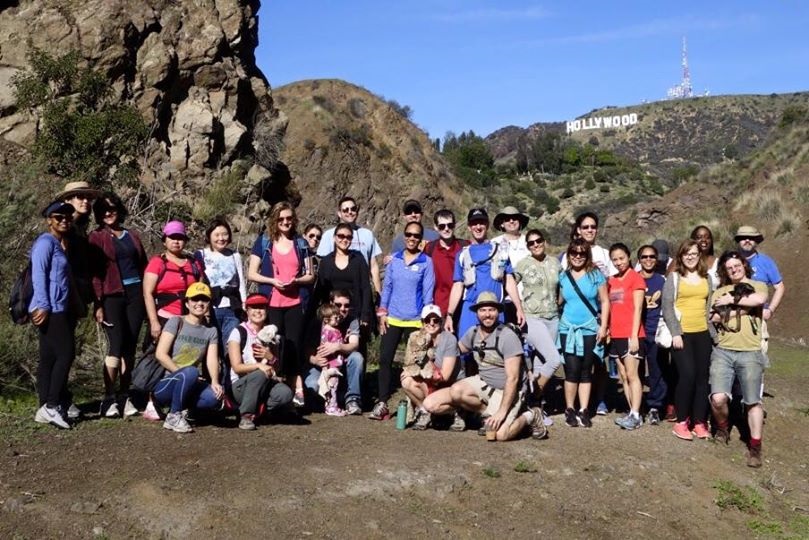 This Sat, Aug. 15
–
Griffith Park Hike
This Sun. Aug. 16
–
Curriculum Committee Meeting
at 12pm
Mon, Aug. 31
–
Volunteer Relations Committee Meeting
at 7pm
Wed., Sept. 2
–
Pink Martini at the Hollywood Bowl
_______________________________________________
As you may already know, this past Tuesday was Lindsay Rapkin's last day with us as an AmeriCorps Literacy Coordinator. Reading to Kids owes many improvements to her tireless efforts over the past 11 months, and her dedication and creativity will be missed!
We will remember Lindsay fondly from this photo of her at Politi this past Saturday!
_______________________________________________
Thanks, and we hope to see you soon at one of our reading clubs and events!