Our June 13th reading clubs are currently full, but you can still join our Operations Team!
We are particularly in need of volunteers to lead New and Returning Volunteer Trainings on the 13th. If you'd like to step into this important role, please e-mail info@readingtokids.org.
If you signed up for the reading clubs but can't join us, please cancel your RSVP so that another volunteer can read with us!
Thank you to all of the volunteers and supporters who joined us last night for our Legendary Bingo fundraiser!
The night would not have been such a success without the help of Bingo Boy, Roxy Wood, celebrity ball callers Kirsten Vangsness and Paget Brewster, and the support of our generous donors.
Because of them, a wonderful time was had by all! To see photos from the event,
click here
.
_______________________________________________
SHOP & SUPPORT US WITH
AMAZONSMILE AND eSCRIP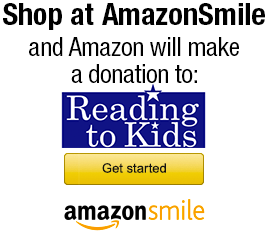 Make a difference while you shop! When you shop at AmazonSmile, they will donate 0.5% of the price of your purchases to Reading to Kids.
To see how easy it is to start using AmazonSmile, click here.
You can also raise money for Reading to Kids with every swipe of your Ralphs Rewards Card, Vons Club Card, and credit and debit cards. Learn more here.
_______________________________________________
Thanks, and we hope to see you at the June 13th reading clubs!