Dear Friends of Reading to Kids,
What a festive day we had on Saturday! 992 kids, 461 volunteers, 85 parents, and 34 teachers & staff helped bring holiday spirit to our December 13th reading clubs!
We extend a special thank you to our
Santa Clauses, Mrs. Clauses, and elves
for bringing the North Pole to the reading clubs, and to the
Pasadena Jaycees
for once again providing the Santa suits! If you are interested in volunteering for
Operation Santa
and bringing joy to children in need on Christmas Eve,
click here
or email them at
OperationSanta@PasadenaJaycees.org
!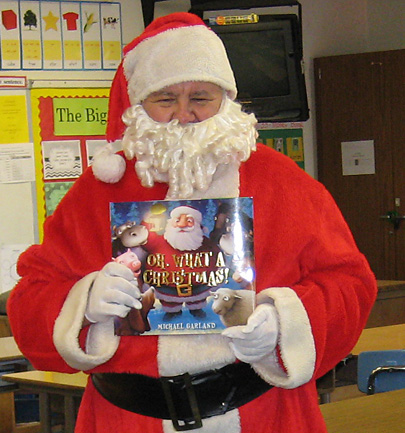 JANUARY 10TH READING CLUBS
Sign up early for the next reading clubs! Click here to submit your RSVP for our "Mysteries & Adventure" reading clubs on January 10.
We expect these reading clubs to be smaller because the schools will be on Winter Break, so sign up today to volunteer!
_______________________________________________
2014 ANNUAL FUND DRIVE UPDATE:
SCHOOL COMPETITION WINNERS,
OUR FIRST ANGELS,
& STILL TIME TO DONATE!
At the December 13th reading clubs we continued the 2014 Annual Fund Drive, and thanks to 94 generous volunteer readers that morning, we have now raised more than $37,000 overall from more than 420 donors! This puts us closer to our goals of raising $45,000 from 500 donors by December 31st!

SCHOOL COMPETITION UPDATE!


Highest percentage of volunteers who donated at the Dec. 13th reading clubs:
1st: Politi Elementary
2nd: Esperanza Elementary

Highest dollar amount raised at the Dec. 13th reading clubs:
1st: Esperanza Elementary
2nd: Gratts Elementary

Highest percentage of volunteers who have donated overall:
1st: Politi and Charles White Elementary are tied!
2nd: Esperanza Elementary

Highest dollar amount raised overall:
1st: Esperanza Elementary
2nd: Alta Loma Elementary

THANK YOU TO OUR 1ST ANGELS!

Congratulations and thanks to Matthew Jones, Heather Miller, & Bernice Hernandez for being our first 2014 Annual Fund Drive Angels!

They became Angels when each gathered donations from friends for our 2014 Annual Fund Drive, and we invite everyone to become an Angel during this fund drive.

Here's how you can help, with your donations also counting towards the school competition:

1) Donate by check or online today. Contributions of any amount are greatly appreciated!

2) Ask friends and family to contribute! We've made it super simple - just print out our donor sheet and start asking, or spend a few minutes personalizing and sending our sample email.


3) Make your donation a match! Ask your employer to double your donation.

_______________________________________________
FINAL DAY TO COMMENT ON FLUOR'S BLOG AND
HELP US WIN $10,000!
This past summer, Reading to Kids was selected as one of 15 U.S. finalists for Fluor's Global Community Project Fund, and your votes helped us win a $10,000 grant!
As part of that project, 13 Fluor employees read aloud to children at Magnolia Elementary on November 8th, while another Fluor employee talked to parents about the importance of science and technology-based fields of study.
You can help Reading to Kids win an additional $10,000 Best-In-Class award from Fluor - here's how:
Today go to Reading to Kids volunteer and Fluor employee Jinhwa Chun's blog. Use the GlobalCommunityProjectFund link in the upper right to submit your comments or questions about our project's progress.

At the end of this month, an additional $10,000 "Best-in-Class" award will go to the benefiting organization of the project that demonstrated the most progress, employee support, impact, and visibility in their local community and beyond.
Please show Fluor your enthusiasm for Reading to Kids! Your comment may be featured on the blog, where you can also see inspiring photos from the past two reading clubs.
_______________________________________________
READING TO KIDS ON THE RADIO THIS SUNDAY
Reading to Kids Managing Director Charlie Orchard was a recent guest on DJ Alex's 102.7 KIIS FM's "Community Council" program!
This Sunday morning, December 21st, here's where you can hear their chat about books and Reading to Kids:

KIIS FM 102.7 at 7:20 PM
KYSR FM 98.7 at 6:20 AM
KLAC AM 570 at 6:30AM
We'll also post the interview on our website, just in case you can't listen to it this Sunday morning.
_______________________________________________
Join Team Reading to Kids in the 2015 ASICS LA Marathon! Be a part of team Reading to Kids as you run in one of the best marathons in the country on Sunday, March 15.
You can run either the full marathon or a half-marathon, and the dollars you raise will go to support our monthly reading clubs.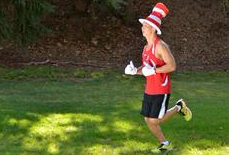 If you or a runner you know is interested in becoming one of our fundraising runners or creating a fundraising team, email Chris Martin at marathon

readingtokids.org for more information.
IMPORTANT NOTE: To register to run on behalf of Reading to Kids, you MUST receive a special code BEFORE registering on the ASICS LA Marathon website.
_______________________________________________
Thanks, and we hope you can join us at our next reading clubs on Saturday, January 10!