Dear Friends of Reading to Kids,
Sign up today to read to miniature "mad scientists" at our "Wonders of Science and Technology" reading clubs on November 8th. We need 343 more volunteers to inspire the next generation of scientists and engineers.
After you sign up, join our November 8th Facebook Event.
November 8th is also College Spirit Day. Represent your alma mater by wearing your school gear! By sporting your college logo at the reading clubs, you will expose students to the possibilities of attaining a college education from an early age.
_______________________________________________
Our thanks go out again to everyone who has donated to our 2014 Annual Fund Drive. The Annual Fund Drive goes on through the end of the year, and you can donate any time!
We received more than $3,200 in donations at our October 11th reading clubs. If you have already donated, see your name listed on our 2014 Annual Fund Drive page.
Donate today and help inspire children with a love of reading!
How Can You Help?
1) Make a pledge to donate by check or online. Contributions of any amount are greatly appreciated!
2) Show your support by asking friends and family to contribute! Look under the "Help us Fundraise!" header for: our handy donor sheet for raising money with your friends and co-workers, a sample email you can easily personalize, and tips for fundraising.
By volunteering with us, you see the positive impact Reading to Kids has on the children we serve. Once you share that with others, many will also want to donate - we just need you to ask!

_______________________________________________
TOMORROW! READING TO KIDS ON
NBC CHANNEL 4 "NEWS AT NOON"
Set your DVRs! Tomorrow, Friday, October 24th, at 12pm NBC Channel 4 is featuring Reading to Kids on "News at Noon." (Please note on-air dates are subject to change due to breaking news or other news related circumstances.)
Also, starting today, 10/23, until next week, we will be highlighted on NBC4's "I Am a Volunteer" page.
Our sincere thanks to NBC4 for spreading the word about our monthly reading clubs!
_______________________________________________
Join Team Reading to Kids in the 2015 ASICS LA Marathon! Be a part of team Reading to Kids as you run in one of the best marathons in the country on Sunday, March 15th.
You can run either the full marathon or a half-marathon, and the dollars you raise will support our monthly reading clubs.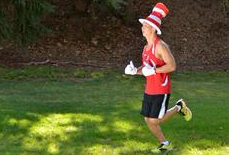 If you or a runner you know is interested in becoming one of our fundraising runners or creating a fundraising team, please email Chris Martin at marathon

readingtokids.org for details.
IMPORTANT NOTE: To register to run on behalf of Reading to Kids, you MUST receive a special code BEFORE registering on the ASICS LA Marathon website.
_______________________________________________
Thank you for your help and support!