Dear Friends of Reading to Kids,

Our biggest reading clubs of the year are only 9 days away, and we need YOUR help to recruit another 183 volunteers!

Here are 5 easy things you can do right now to bring the magic to our "Halloween, Magic, and Monsters" reading clubs!
If you haven't already, please visit our website now and sign up.


"Join" our October 11th Facebook Event so your Facebook friends can see you are volunteering.


Post on your Twitter/Facebook/Instagram/ etc. that we need more volunteers. I've provided a sample post below, but in whatever you post, please be sure to include the following two things:

- The reading clubs are the morning of October 11th near Downtown LA
- Volunteers must sign up online at www.readingtokids.org

Sample Post:

"My favorite volunteer organization, Reading to Kids, is looking for more volunteers for their October 11th reading clubs. The theme is "Halloween, Magic, and Monsters", and we'll have a magician performing for the kids. Join me at ### Elementary School for a fantastic morning of reading to elementary school kids near downtown LA. To join me, sign up online today at www.readingtokids.org."

If you have people in mind who you think would really like to read with us, tag them in your post. It will alert them to the reading clubs and show up in their friends' news feeds.


Use our handy email template (in PDF) to encourage people you know to sign up to read with us!


Print out this flyer and post it in heavily populated locations such as coffee shops, the gym, your office or other various community centers. Make it a personal and fun social event by including the school at which you'll be reading!
Together let's show the kids at our schools how much fun reading can be!
If you're signed up but know you can't make it this Saturday, please be sure to cancel your RSVP as soon as you can.
October means
magicians will be performing
for the kids and volunteers! At these October reading clubs, feel free to wear fun, school-appropriate
Halloween costumes
, too!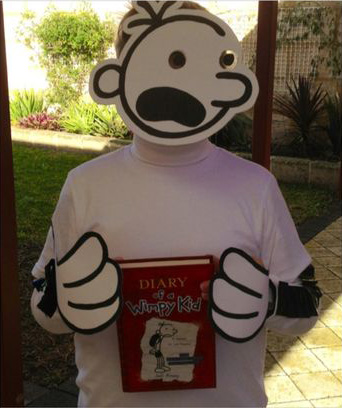 _______________________________________________
BRING YOUR GROUP TO READING TO KIDS
Would your co-workers love to join you at the reading clubs? Is your campus group looking for a fun volunteer opportunity? Does your alumni organization need an event to attend together? If the answer to any of these questions is yes, it is time to sign them up for Reading to Kids!
Reading to Kids Volunteer Groups recruit volunteers for the reading clubs. In addition to a fantastic volunteer experience, groups who regularly recruit and bring volunteers are thanked on our website as "Friends & Supporters."
For example, we had 21 members of Creative Artists Agency join us on September 13th at Politi, and we have 20 members of DreamWorks Animation and 12 members of USC Beta Alpha Psi already signed up for October 11th at Magnolia.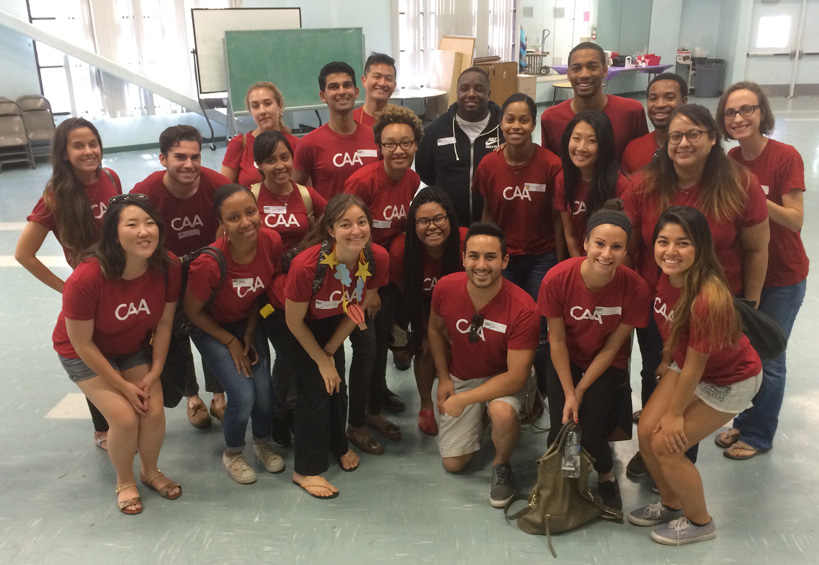 If you have a connection with a business, alumni association, campus group, or other organization whose members might enjoy volunteering with Reading to Kids, start recruiting now!
To sign up your group with Reading to Kids, e-mail us at info@readingtokids.org or call (310) 479-7455, and we'll get your group started!
_______________________________________________
CROSSWORDS LA TOURNAMENT
NEEDS YOUR HELP SAT., OCT. 18

Crossword puzzle lovers from everywhere will be converging at the Crosswords LA tournament on Saturday, October 18 – with proceeds benefiting Reading to Kids!
This year the tournament will be held at the Fowler Museum at UCLA (in the Harry and Yvonne Lenart Auditorium), and Crosswords LA needs our volunteers to help! They need volunteers to set up portions of the event, greet and sign in contestants, and collect puzzle papers.
This tournament raises money for Reading to Kids, so if you can volunteer with them for either the full day or a half day, please email us today at info@readingtokids.org. Full day volunteers (8:30am – 4:45pm) get a free lunch! Let's show our volunteer spirit by supporting their efforts to help us!
_______________________________________________
As you may already know, this past Tuesday was Hannah Edwards's last day with us as Program Coordinator.
Over the past year, Reading to Kids has had the great fortune to have Hannah work with us as an AmeriCorps VIP Fellow Literacy Coordinator for 10 months, then as the Program Coordinator the last three months. If you got the chance to interact with her, you know how fantastic a person she is and how very much she added to the Reading to Kids experience!
Now that she has trained our two new Literacy Coordinators for this next school year, Hannah is moving on to her next adventure in Los Angeles. If you know of a job opening in the nonprofit field, please let us know and we'll forward it to her.
Lex, Lindsay and I all look forward to seeing her at future Reading to Kids events as a volunteer and Reading to Kids emeritus!
_______________________________________________
Thanks, and please help us find the volunteers we need signed up for the 11th!