Dear Friends of Reading to Kids,
Oh, what "Back to School Fun" we had! At this past Saturday's reading clubs 1,267 kids, 440 volunteers, 204 parents, and 25 teachers & staff helped to make our September 13th reading clubs the second largest September we have ever had!
Thanks to the generosity of our volunteers, we also gave away school supplies to every child in attendance!
On Saturday, October 11th we expect bigger clubs with even more kids! Please click here to sign up, and encourage a friend or two to volunteer with you as we explore "Halloween, Magic, and Monsters."
October is always one of our most popular reading clubs of the year, so we will need hundreds more volunteers! After you sign up, please join our October 11th Facebook Event.
For added magic, we'll have magicians performing at each of our seven schools! We also encourage everyone to wear fun, school-appropriate Halloween costumes!
Please also take a moment to read the heartwarming guest blog post from volunteer Selina Vazquez!
_______________________________________________
Join Team Reading to Kids in the 2015 ASICS LA Marathon!
Be a part of team
Reading to Kids
as you run in one of the best marathons in the country on Sunday, March 15th.
You can run either the full marathon or a half-marathon, and the dollars you raise will go to support our monthly reading clubs.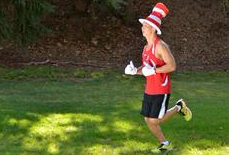 If you or a runner you know is interested in becoming one of our fundraising runners or creating a fundraising team, please email Chris Martin at marathon

readingtokids.org for all the details.
IMPORTANT NOTE: to register to run on behalf of Reading to Kids, you MUST receive a special code BEFORE registering on the ASICS LA Marathon website.
_______________________________________________
DOMA'S YOUNG FRANKENSTEIN TICKETS 33% OFF
WATCH WITH READING TO KIDS ON OCT. 19TH

You may recall that back on April 29th DOMA Theatre Company generously supported us by sponsoring our 15th Anniversary Celebration, Comedy Night & Silent Auction.
They are offering Reading to Kids supporters 33% off General Admission (a $10 savings) to their new production, Young Frankenstein, the musical comedy by Mel Brooks!
Opening 9/26, shows are Fridays and Saturday at 8pm or Sundays at 3pm. Just enter promo code "RTK2014" when you purchase tickets through either of the above websites.
This offer is valid subject to availability of tickets, and the show is at the MET Theatre, 1089 N. Oxford Avenue, Los Angeles, CA 90029.
If you'd like to see the show with other Reading to Kids volunteers, join us for the Sunday, Oct. 19th 3pm show. You can RSVP at our Facebook event to see who else is going. Be sure to buy your tickets early before they sell out!
Thank you, DOMA Theatre Company!
_______________________________________________
PROMOTE READING TO KIDS TO YOUR GROUP
Would your co-workers love to join you at the reading clubs? Is your campus group looking for a fun volunteer opportunity? Does your alumni organization need an event to attend together? If the answer to any of these questions is yes, it is time to sign them up for Reading to Kids!
Reading to Kids Volunteer Groups recruit volunteers for the reading clubs. In addition to a fantastic volunteer experience, groups who regularly recruit and bring volunteers are thanked on our website as "Friends & Supporters."
For example, we had 21 members of Creative Artists Agency join us last Saturday at Politi, and we have 15 members of DreamWorks Animation already signed up for October 11th at Magnolia.
If you have a connection with a business, alumni association, campus group, or other organization whose members might enjoy volunteering with Reading to Kids, start recruiting now!
To sign up your group with Reading to Kids, e-mail us at info@readingtokids.org or call (310) 479-7455, and we'll get your group started!
_______________________________________________