Dear Friends of Reading to Kids,
Big reading clubs are back and the kids are excited to see us again!
With many local colleges still not yet in session, we don't have as many student volunteers as usual. Thus, we still need 54 more volunteers, especially at Los Angeles, Gratts, and Politi!
Here are 5 easy things you can do right now to become a Reading to Kids hero - no ice or buckets needed!
If you haven't already, please visit our website now and sign up.


"Join" our September 13th Facebook Event to let your friends know the fun you'll be up to that morning!


Post on your Twitter/Facebook/Instagram/ etc. that we need more volunteers. I've provided a sample post below, but in whatever you post please be sure to include the following two things:

- The reading clubs are this Saturday morning, September 13th near downtown LA
- Volunteers must sign up online at www.readingtokids.org by tomorrow (Friday) at 3pm

Sample Post:

A really great organization I volunteer with, Reading to Kids, is looking for more volunteers for their September 13th reading clubs this Saturday. It's my favorite volunteer opportunity in LA, and I hope you can join me. It's a fun filled morning of reading to elementary school kids near downtown LA. If you want to join me I'll be at ### Elementary School. Sign up online at www.readingtokids.org by tomorrow (Friday) at 3pm.

If you have people in mind who you think would really like to read with us, tag them in your post. It will alert them to the reading clubs and show up in their friends' news feeds.


Use our handy email template (in PDF) to encourage people you know to sign up to read with us!


Print out this flyer and post it somewhere others will see it. Make it a personal and fun social event by including the school at which you'll be reading!
Working together we can create a wonderful reading club experience for 1,200 kids this Saturday!
If you're signed up but know you can't make it this Saturday, please be sure to cancel your RSVP as soon as you can.
_______________________________________________
INTRODUCING ALEXANDRA BABIARZ
AND LINDSAY RAPKIN,
NEW LITERACY COORDINATORS
It is our pleasure to announce that we have two new full-time people working with us in the Reading to Kids offices! Alexandra Babiarz and Lindsay Rapkin are serving 11 months with us as AmeriCorps VIP Fellows for the 2014-15 school year.
Both will focus on increasing the quality of our volunteer experience, coordinating the monthly reading clubs, and volunteer recruitment.
Alexandra graduated from the University of Southern California with BAs in International Relations and in Public Relations. She taught LA Unified students as an instructor in USC's Teaching International Relations Program, and was a contributing writer for Neon Tommy, USC Annenberg's online news organization. She also managed their social marketing team.
Lindsay earned her BA in Philosophy, Politics, and Law from the University of Southern California, where she was also the Vice President of the Blackstonians Pre-Law Honor Society. She has interned with The Alliance for Children's Rights and with the Los Angeles Unified School District, where she developed their social media efforts.
Please introduce yourselves to Lex and Lindsay as you meet them at the reading clubs, committee meetings, and our offices.
_______________________________________________
Join Team Reading to Kids in the 2015 ASICS LA Marathon!
Be a part of team
Reading to Kids
as you run in one of the best marathons in the country on Sunday, March 15th.
You can run either the full marathon or a half-marathon, and the dollars you raise will go to support our monthly reading clubs.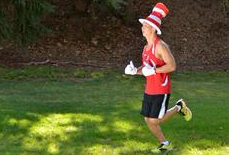 If you or a runner you know is interested in becoming one of our fundraising runners or creating a fundraising team, please email Chris Martin at marathon

readingtokids.org for all the details.
IMPORTANT NOTE: to register to run on behalf of Reading to Kids, you MUST receive a special code BEFORE registering on the ASICS LA Marathon website.
_______________________________________________
Thanks, and we hope to see you Saturday!